10 amazing vacations to take in 2021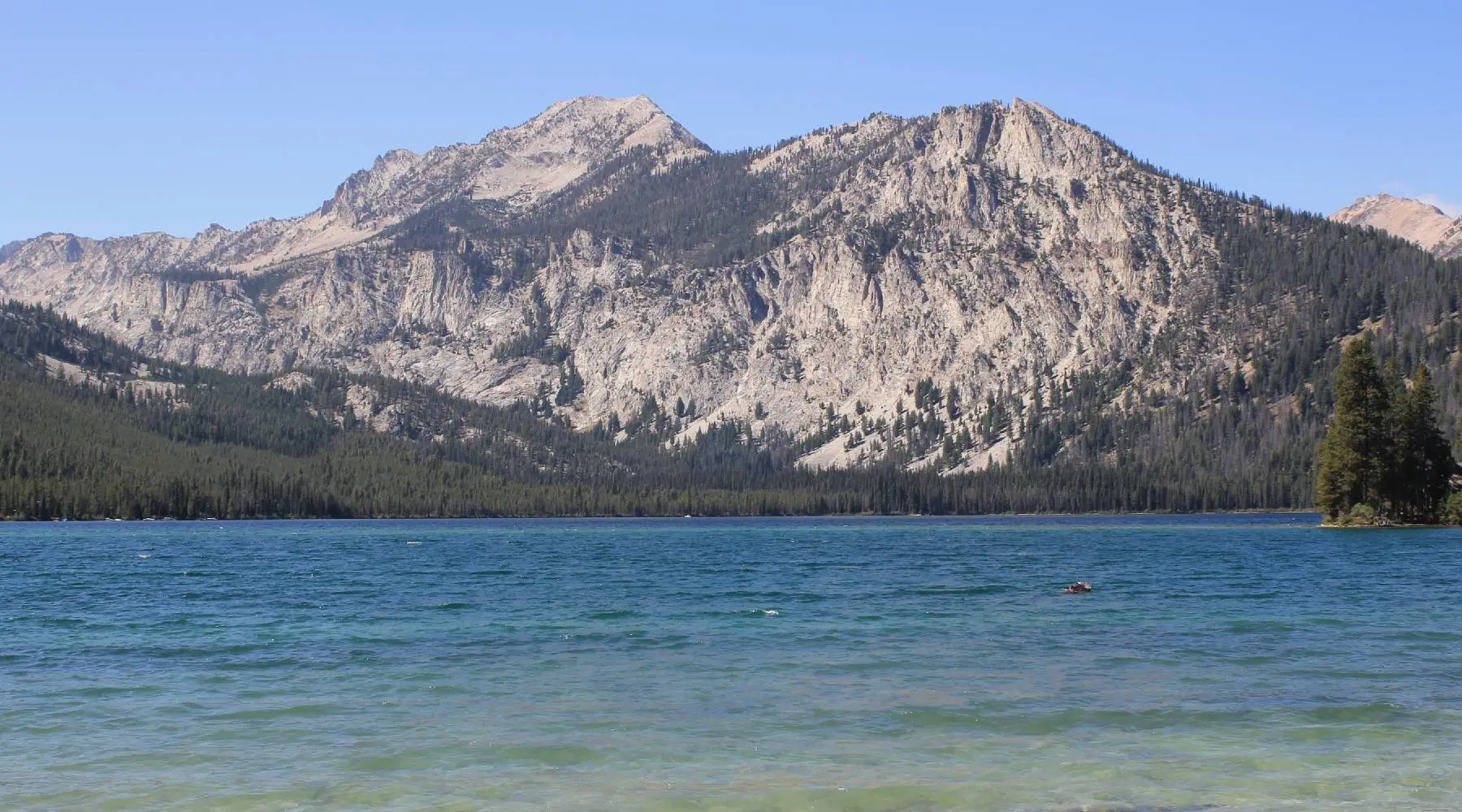 Here's how to make the most of your pent-up wanderlust.
Earlier this month, Expedia released its annual Vacation Deprivation Survey, which asks working adults around the world about their vacation plans for the upcoming year. The results aren't surprising, considering most of us have been suffering from Groundhog Day syndrome as of late: Americans plan to take an extra five days of vacation in 2021, on average. Around the world, 81% of people say they're placing more value on taking a vacation this year compared to 2020. So in the spirit of work-life balance, exploration and plain old fun, here are 10 of our best ideas for how to spend those extra days.
1. The Shoals, Alabama
Smack dab between Nashville, Memphis and Atlanta on the banks of the Tennessee River, The Shoals — an area that includes Florence, Muscle Shoals, Tuscumbia and Sheffield — is Alabama's best kept secret. Music junkies should head to Muscle Shoals, home to FAME recording studios, where Alicia Keys, Demi Lovato, the Rolling Stones, Bono, Etta James and Aretha Franklin have recorded hit songs. Relax in McFarland Park or go kayaking down the river, depending on what you're in the mood for. At night, head to Florence for southern cuisine that'll make all of 2020 seem like just a bad dream.
Check out Rock Springs Nature Trail and Shoal Creek Preserve for hiking. Recover with a beer at Singin' River Brewing Company.
2. Kalaloch, Washington
Separated from Seattle by Olympic National Forest, Kalaloch is a little resort area perched on the Pacific Ocean, a favorite getaway of Rhys Subitch, our loans editor. "There's camping or cabins available, depending on how much you want to rough it," Subitch said. "One of my favorite parts of camping there was that I could walk to the forest or the beach, depending on which direction I went, and it was the same amount of time."
Keep in mind that Kalaloch isn't a town, and it's not for vacationers that thrive on dining out and partying it up. Instead, it's a natural oasis that'll give you and your travel companions ample room to breathe, away from the maddening crowds.
"As with any Washington beaches, you will likely get some gray days. Even in August there was one gray day while I was camping … so windbreakers are a must," Subitch added.
Kalaloch is about three hours west of Seattle.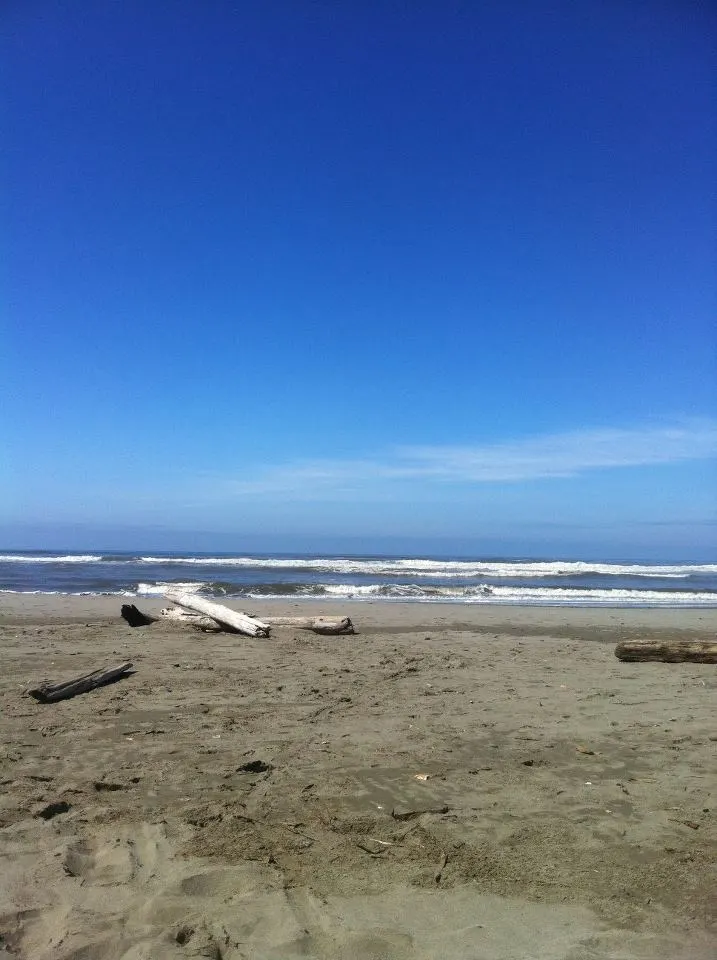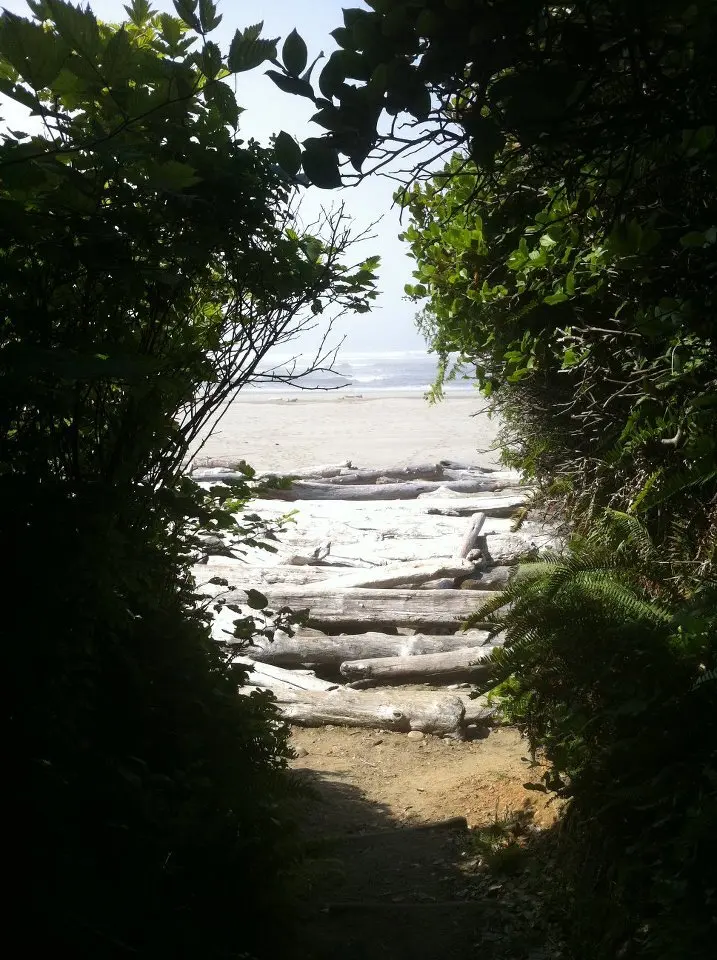 3. Santa Fe, New Mexico
Santa Fe has a unique, inspiring blend of culture that draws from rich Native American, Mexican and Anglo histories to create a mashup you'll delight in tasting, seeing and hearing (there's live music and dancing all year round). It also has a popular spa scene in case you're in need of feel good R&R. Don't miss the Georgia O'Keefe Museum, along with almost 250 art galleries to peruse. In true Santa Fe style, sign up for an art class or workshop to hone your own artistic skills.
The Santa Fe Margarita Trail can introduce you to 45 of what the city claims are the best margs in the world.
4. St. Petersburg, Florida
If your criteria for a vacation is 1) sunshine, 2) nightlife and 3) beaches that aren't too crowded, head to St. Pete's. The downtown area, historic district and art district are walkable and packed with yummy restaurants and bars with tropical cocktails galore, while St. Pete's Beach on the other side of the peninsula has plenty of wide open, white sand space.
St. Pete's is a great weekend vacation idea because it's just 25 minutes from Tampa International Airport and you can easily Uber around town. It currently holds the record for most consecutive days of sunshine — 768, in case you were wondering.
Book a sunset cruise for a pretty view of the St. Petersburg skyline, or go dolphin watching if you're more of a day person.
5. Literally any national park
Did you know that our country has 432 national parks? Give it a Google — chances are there's one within driving distance of you. National parks are great for weekend retreats, and it's usually possible to book a budget motel, tiny home or vacation rental nearby, so you don't need to pay upscale resort prices.
Tip: The National Park Service has a handy map that can help you find one nearest you.
Here are some of our favorites:
Glacier National Park. Lay eyes on a glacier and hike to your heart's content — Glacier has over 700 miles of trails.
Joshua Tree National Park. Just east of Palm Springs, Joshua Tree's surreal landscape may bring to mind the setting of your favorite Dr. Seuss book.
Yellowstone National Park. See hot springs, pay tribute to Old Faithful and look out for the oldest buffalo herd in the United States.
Zion National Park. The vibrant red cliffs in Zion National Park will have you checking the map to make sure you didn't take a wrong turn for Mars.
Grand Teton National Park. Our travel publisher, Mike Rheume, fondly remembers coming face to face with a buffalo while hiking through the Tetons, starting in Jackson Hole.
Planning a road trip? You can park and camp for free on any national forest land.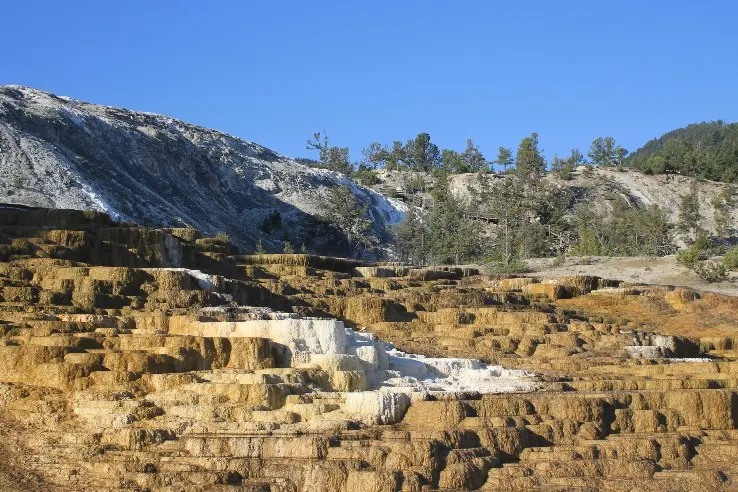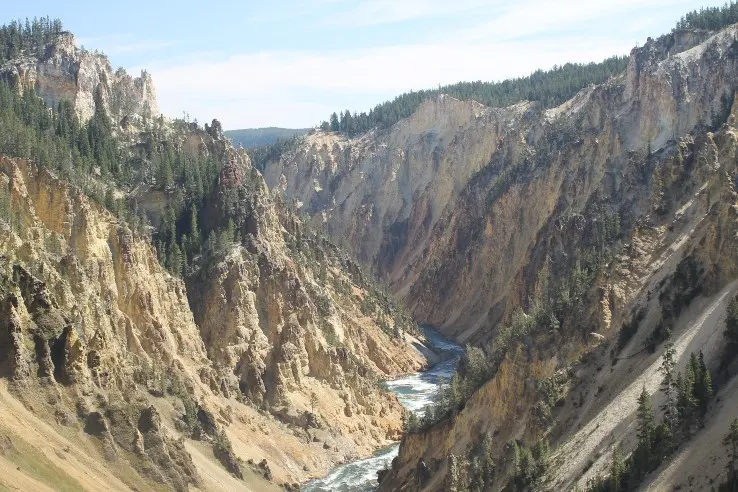 6. Chattanooga, Tennessee
If your favorite pair of shoes are hiking boots, Tevas or Chacos, you will absolutely fall in love with Chattanooga, a beautiful city in the foothills of the Appalachian Mountains. It's like Asheville but smaller, less hipster and more laid back. It has eight breweries, two distilleries — including the off-beat Whiskey Experimental Distillery, a couple of wineries and plenty of riverfront dining for rejuvenating with a plate of biscuits and gravy after a long day of hiking.
History buffs can stroll through the Civil War museum while underground enthusiasts should tour Raccoon Mountain Caverns. Book an Airbnb or vacation rental in the mountains and drive into town whenever you please.
Cruise to the top of Lookout Mountain on the Incline Railway for incredible views of Ruby Falls and Rock City.
7. Rapid City, South Dakota
If you haven't driven through Badlands National Park before, then I can confidently say you've never seen anything like its 240,000 acres of dynamic rock formations. The canyons and spires look like someone dipped a paintbrush in red and white before dragging it across jagged layers of rock, and the view continues clear to the horizon. It's stunning.
Rapid City is a small town, true, but it feels a bit like time traveling and serves up classic Western vibes. We suggest flying into Sioux Falls, driving west through the badlands, spending a night in Rapid City, then spending a couple of days in tiny and picturesque Hill City, which is a quick drive from Crazy Horse Memorial and Mt. Rushmore.
In Hill City, feel at home at the Alpine Inn, which is famous for — what else? — steak and potatoes.
8. Upper Peninsula, Michigan
You don't need to leave the country to see the northern lights. Just plan a vacay along the UP's Lake Superior in April, October or November, peak times for seeing this natural wonder. Catch the Perseid Meteor Shower if you visit in mid-August. Many of Northern Michigan's state parks host s'mores nights to help you spot this outer space display, which will be clearest on August 11th and 12th this year.
Regardless of when you go, though, there's plenty of activities to do outdoors, from dogsledding in the winter to camping in the spring to leaf peeping in the fall.
For a family-friendly vacation, we recommend Mackinac Island, located between Lake Michigan and Lake Huron.
9. Tucson, Arizona
Tucson's claim to fame is that it sees 350 days of sunshine a year. So if you've run out of fingers to count how many days it's been since you've seen the sun, plan a trip to Tucson, stat.
Its downtown area has been revitalized by the Sun Link streetcar system, which'll take you between six eclectic districts. Big fan of Mexican cuisine? Tucson claims to have the best 23 miles of Mexican food in the US, with 17 restaurants you can try to test this claim. Visit the Gallery of the Sun Museum to see art intrinsic to the American Southwest.
Tucson is an outdoor enthusiast's dream, a stone's throw from the Santa Rita Foothills, Mica Mountain, Mt. Lemmon, Madera Canyon and more.
10. Hailey, Idaho
When I stayed overnight in Hailey on a road trip last summer, I seriously considered burning my lease in LA and moving there. It's an incredible gem for hikers, mountain bikers and anyone seeking peace, quiet and delicious homestyle eats. And the drive between Hailey and Boise, through Sawtooth National Forest, will leave you breathless in the best way.
To brush shoulders with Hailey locals, pick up your morning coffee and burrito at Hailey Coffee Co. For dinner, head to the Powerhouse — a restaurant that doubles as a bike shop — or camp out at one of the local breweries. Just be prepared for temptation — like me, you may never want to leave.
Hailey is just two hours from the jaw-dropping Craters of the Moon National Park.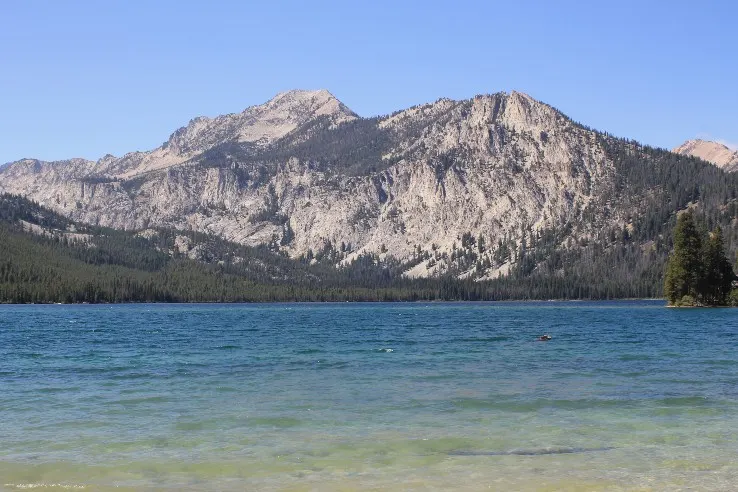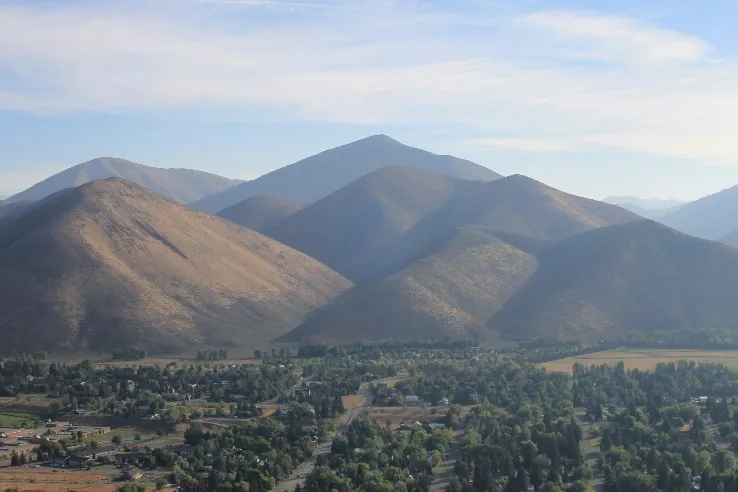 Traveling during COVID-19
The CDC advises postponing travel to protect yourself and your family from getting or spreading COVID-19. If you plan to travel during the pandemic, monitor the
risk assessment levels for your destination
when planning your trip, before departure and on arrival. Follow safety measures that include wearing a mask in public, social distancing and washing your hands. If you are diagnosed with, have symptoms of or are waiting for test results for COVID-19 — or are otherwise at risk of illness — do not attend gatherings or travel for 14 days.
Image: Finder