US Dollar to Euro Exchange Rate
Live Rate
Refreshing in: 60s | Sat, Apr 04, 10:07AM GMT
Cheap transfers

Bank-beating exchange rates

Safe and reliable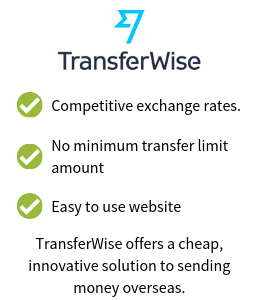 Send money to Europe with TransferWise
When you need to send money, benefit from competitive mid-market exchange rates and straightforward fees with TransferWise.
Fair service fees and mid-market rates — a major market differentiator.
Next-day delivery to your loved ones and businesses.
Trusted the world over, with five-star ratings on Trustpilot.
USD/EUR: Historical exchange rates
1
0
Updated: 04 Apr 2020 10:07:37 UTC
Today's best USD to EUR exchange rates
Disclaimer: Exchange rates change often. Confirm the total cost with the provider before transferring money.
US Dollar
The US dollar is the most traded currency in the world. The world's unofficial reserve currency, it can be found in most major currency pairs. In forex, it's an important benchmark and target rate for countries that fix or peg their currencies against its value. It is also used as the standard currency for oil, precious metals and other commodities.
| | |
| --- | --- |
| Currency: | US dollar |
| Currency Symbol: | $ |
| Sub unit: | cents |
| Sub unit symbol: | c |
| Bank notes: | $1, $5, $10, $20, $50, $100 |
| Coins: | 1c, 5c, 10c, 25c, 50c |
Euro
The euro is the second most traded currency in the world behind the US dollar. It was introduced in 1999 as the official currency for most eurozone nations. The world's second-largest reserve currency, it adds liquidity to any currency pair it trades with.
| | |
| --- | --- |
| Currency: | Euro |
| Currency Symbol: | € |
| Sub unit: | cent |
| Sub unit symbol: | c |
| Bank notes: | €5, €10, €20, €50, €100, €200, €500 |
| Coins: | 1c, 2c, 5c, 10c, 20c, 50c, €1, €2 |
---
Past 10 days: USD to EUR
Mar 25
Mar 26
Mar 27
Mar 28
Mar 29
Mar 30
Mar 31
Apr 01
Apr 02
Apr 03
1 USD =

0.9184

Inverse: 1.0889

0.9052

Inverse: 1.1048

0.8955

Inverse: 1.1167

0.8954

Inverse: 1.1169

0.8979

Inverse: 1.1137

0.9067

Inverse: 1.1029

0.9069

Inverse: 1.1027

0.9131

Inverse: 1.0952

0.9220

Inverse: 1.0846

0.9256

Inverse: 1.0804
Past 10 months: USD to EUR
Jun 2019
Jul 2019
Aug 2019
Sep 2019
Oct 2019
Nov 2019
Dec 2019
Jan 2020
Feb 2020
Mar 2020
1 USD =

0.8892

Inverse: 1.1246

0.8862

Inverse: 1.1285

0.9003

Inverse: 1.1107

0.9061

Inverse: 1.1036

0.9108

Inverse: 1.0979

0.9030

Inverse: 1.1074

0.9043

Inverse: 1.1059

0.8933

Inverse: 1.1194

0.9106

Inverse: 1.0981

0.8782

Inverse: 1.1386
Past 10 years: USD to EUR
Apr 2010
Apr 2011
Apr 2012
Apr 2013
Apr 2014
Apr 2015
Apr 2016
Apr 2017
Apr 2018
Apr 2019
1 USD =

0.7418

Inverse: 1.3481

0.7035

Inverse: 1.4214

0.7613

Inverse: 1.3136

0.7731

Inverse: 1.2935

0.7297

Inverse: 1.3703

0.9131

Inverse: 1.0952

0.8778

Inverse: 1.1392

0.9372

Inverse: 1.0670

0.8144

Inverse: 1.2279

0.8893

Inverse: 1.1245
Today's market rate for common transfer amounts USD to EUR
| US Dollars (USD) | Euro (EUR) |
| --- | --- |
| $1 | 0 |
| $100 | 0 |
| $500 | 0 |
| $1000 | 0 |
| $1500 | 0 |
| $2500 | 0 |
| $5000 | 0 |
---