Urban Decay's new Lightbeam palette goes for the natural look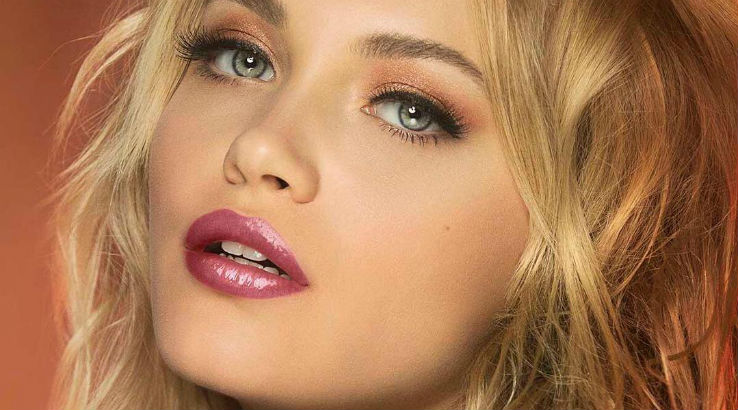 Nightclub-favorite brand Urban Decay softens up with a palette full of beautiful beiges called Lightbeam.
If you love a natural makeup look, you're going to be obsessed with Urban Decay's latest palette. Although Urban Decay has lots of bold and club-ready looks like the vibrant colors of its Beached collection, it's also famous for its Naked palettes and its pinky nude Backtalk palette, which showed the makeup world that nude eyeshadows are anything but boring.
The Naked palette was so popular that UD released multiple renditions, all of which promptly flew off Sephora and Ulta shelves. When the Naked Heat palette dropped last summer, it was sold out for weeks on end.
Now, Urban Decay is blessing us with a mini palette of shimmers that's perfect for summer 2018. The Lightbeam palette is meant to replicate the glow of the setting sun, but on your face.
The pretty, shimmery hues have a summery vibe that reminds us of the gorgeous moments before dusk. The mini palette includes five shades: Nudie, Vibe, Paradox, Golden Hour and Influence.
Nudie's a matte light pink, Nudie. Vibe is a gorgeous bronze, and the beautiful metallic mauve, Golden Hour. There's also a teak color called Influence and a shimmery peach, Paradox.
The new palette will be available from Macy's online on Tuesday, May 8. It will be available in Macy's stores on Wednesday, May 9.
Although the price hasn't been announced yet, based on other Urban Decay palettes, we'd guess this one will cost about $30. If you're in love with Lightbeam, make sure you act fast next Tuesday — we have a feeling this naked dream of a palette will sell out quickly.
Picture: Instagram