Finder is committed to editorial independence. While we receive compensation when you click links to partners, they do not influence our content.
Unique and personal wedding gifts
A unique gift that lets the newlyweds know how much you care will surely be appreciated.
Adding a personal touch to your wedding present shows that you recognize the significance of their union and hope them the best for their new life together. While most brides and grooms-to-be use a gift registry, there are other ways of showing love for a couple on their special day.
Unique wedding gifts — ones that do more than simply comply with tradition — let a couple know you really care for them and that you understand the importance of their special day. While a couple might not remember cash gifts in twenty years, they're far more likely to remember a thoughtful and personal gift.
Wedding gift etiquette
The first question people ask is: how much should I spend? The answer to this question depends on your relationship to the couple. As a general rule, the cost of a wedding gift should fall between $75 and $125 per person, with more expensive gifts expected from close friends and family.
The next typical question is: what should I buy? Again, the answer depends on the couple but it's customary to give them cash, a check or a present from the registry. That said, giving a couple a more personal and unique gift is also an option.
Unique wedding gifts ideas
With a unique wedding gift, you're only as limited as your imagination. By thinking outside the registry, exciting and diverse present options become possible. To get you inspired, we have put together a few ideas for unique wedding gifts.
Cooking classes. This will help a couple fill their kitchen with delicious meals they can share together. It's a nice way to ensure they spend time with one another after the frenzy of the wedding and honeymoon.
A world traveler map. For couples that like to travel, this is a sweet way of hinting at the future adventures they'll share. The couple can mark the places they've been together and have it as a feature in their home to reflect on and remember.
Glass terrariums. Plants make lovely joint presents because they require joint effort. With each anniversary, the couple can return to the plant and see how it has grown with them.
A honeymoon adventure. Make their honeymoon extra special with a surprise luxury dining experience, spa treatment or perhaps an excursion to a nearby nature reserve. Find out where they'll be staying and think about what adventure is most feasible.
A birdhouse. Whether they have a balcony or garden, a birdhouse is an affordable and different present that a couple can enjoy together. This way, they can listen to a birdsong as they start building a nest of their own.
Tips for choosing unique wedding gifts
If you decide to venture off the registry and find a unique wedding gift instead, here are some tips to help you decide how to find the perfect present.
Wedding gifts are for couples. Think about a unique gift that can be shared or experience by the newlyweds together.
Be thoughtful.

The most special wedding gifts will remind the bride and groom-to-be of your friendship and support. Think about whether you have any sentimental articles — a ring, a mix tape, a painting — that has special relevance to the couple.

DIY gift.

Think about your skills and how they could be of use to the newlyweds. Could you paint their portrait or perform a song at their wedding? Handmade gifts and presents that require that extra level of commitment are always highly valued.

Can you make the gift work?

It is important to consider the logistics of your present and ask yourself, will the couple be in town? Do they have space? Will you have enough time? Or how will you transport the present to the wedding?
Back to top
Best unique gifts under $100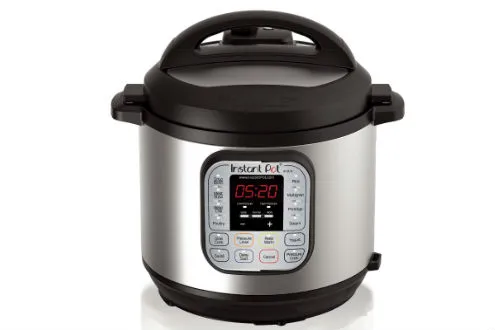 An Instant Pot
This one comes in right under the $100 mark, but it's well worth it because Instant Pots are all the rage right now. Cookbooks for these fun kitchen tools are everywhere and they're easy and efficient to cook with, so the couple will be sure to appreciate it, especially on busy weeknights.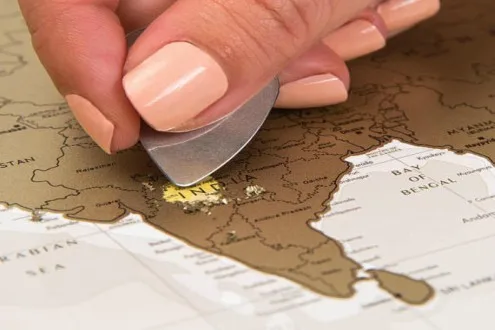 Scratch off travel map
For a couple that loves seeing the world together, try this unique scratch off travel map. The couple can see where they've been together and visualize where they are going next.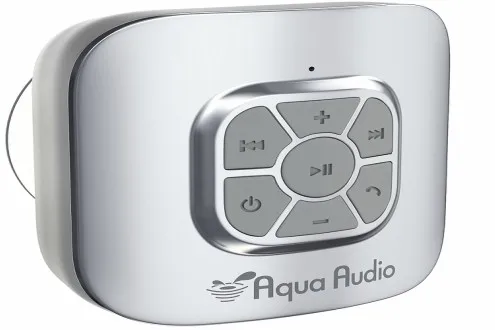 Shower speaker
Bring the gift of music to the couple's bathroom with this waterproof shower speaker. Trust us, having an actual shower speaker is way better than just bringing your regular speaker into the bathroom.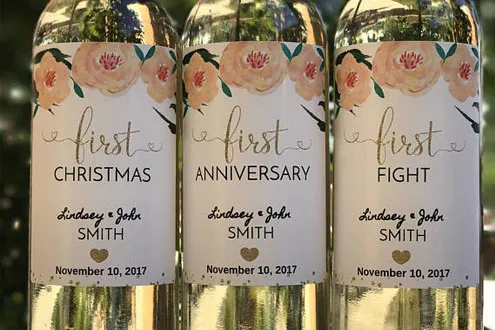 Milestone wine labels
Pick up a few nice bottles of wine and pair them with these milestone wine labels to help the new couple celebrate the big dates in their first year of marriage. It's a thoughtful gift that's sure to be remembered and appreciated all year long.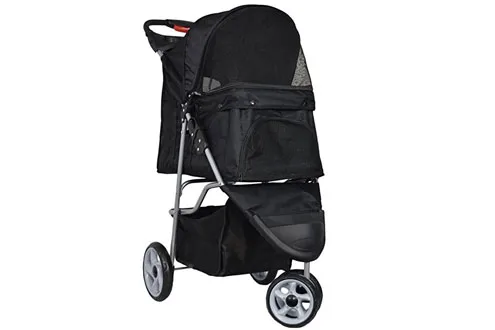 Pet stroller
If you're attending a wedding for an animal loving couple, nothing will be appreciated more than a gift for their fur babies. A fun gift like this pet stroller will be a fun and exciting addition to any active, pet loving household.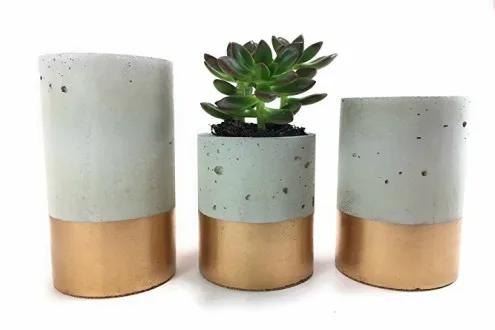 Handmade succulent planter
House plants are a welcome addition to any new marriage, and these handmade planters are adorable. Bonus points if you pre-plant succulents for the couple.
Back to top
Best unique gifts over $100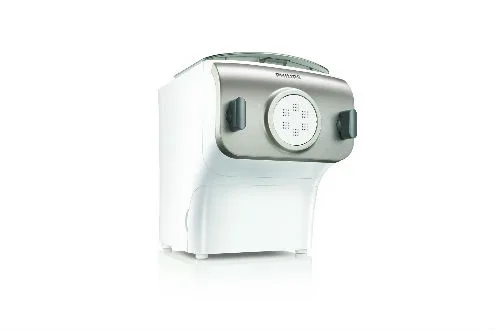 A pasta maker
If we're being honest, my favorite wedding gift and possibly my favorite gift I've received ever is this Philips pasta maker. You put semolina flour, an egg and water in and it spits pasta out, just like magic. It's a fun kitchen toy that's sure to be appreciated by any culinary couple.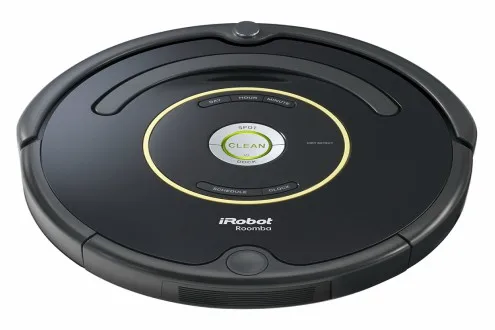 A Roomba vacuum
I don't know anyone who really enjoys vacuuming the house, so take a responsibility off the couple's shoulders by getting them a vacuum that works on its own. It's a winner of a gift because it's cool, tech forward and incredibly useful.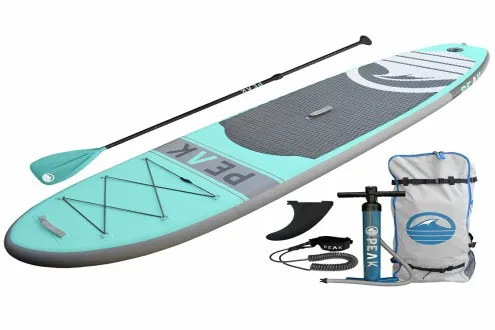 Stand up paddle board
If you're attending a wedding for an outdoorsy couple, why not help them get out in nature? This inflatable stand up paddle board will fit in even a small car, and it's sure to be a hit at the lake this summer.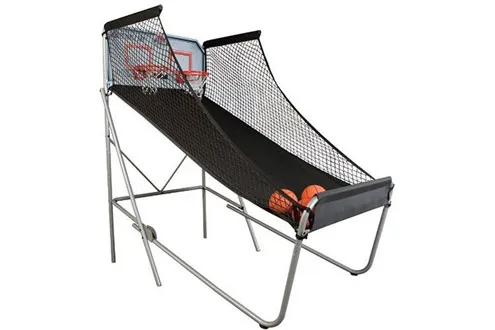 Indoor basketball game
For a couple that's fun loving and young at heart, why not buy them a classic arcade style basketball game? It's a super unique gift that will definitely take them by surprise. Just consider whether they have enough space to keep it in their home.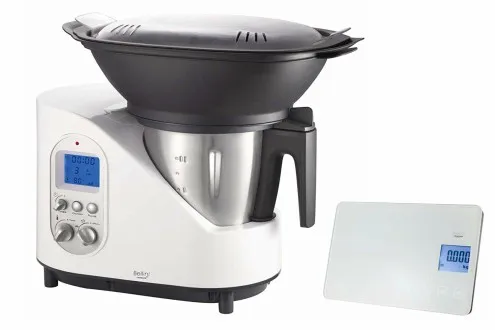 Bellini Kitchen Master
Any busy chef needs this machine in their life. It can mix, blend, weigh, steam, stir, whip, emulsify, grind, heat, cook, chop and knead, so you'll never have to bend over a pot or a cutting board again. Any culinary couple is sure to love this gift.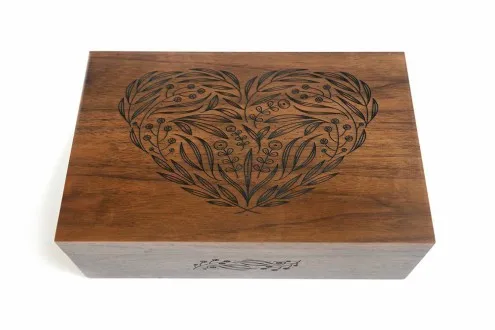 Wooden keepsake box
If you want to choose something that's slightly more traditional and sentimental but still unique, try this laser cut wooden keepsake box. It's personal to the couple, traditional as a gift idea and modern because of the laser cut design.
Back to top
Unique wedding gifts for couples who have everything
Trying to come up with a gift idea for a couple who's already been blessed with a lot can be frustrating and difficult. Trust us though, there are gifts out there that won't break the bank that the couple will love. Check out our five best ideas for the couple that already seems to have everything.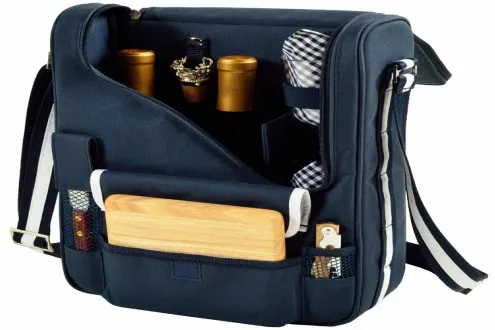 Picnic backpack
This classy backpack fits an entire romantic picnic inside. Complete with glasses, napkins, a cutting board and even a corkscrew, this gift will definitely prepare the couple for a romantic afternoon at the park.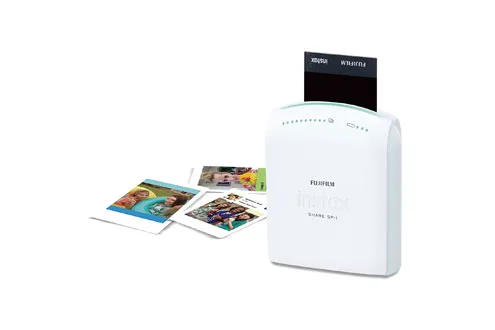 Smartphone photo printer
The has-it-all couple probably also has lots of great photos on their phones. Help them transform them to the physical with this fun, techy gift that's sure to please any modern couple.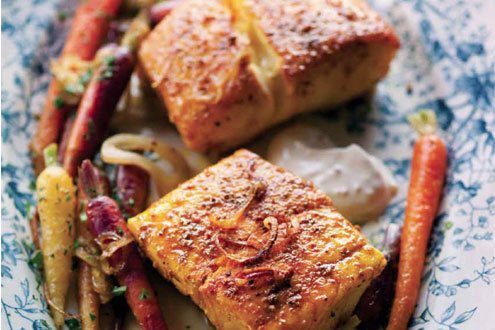 The Newlywed Cookbook
This book is full of ideas for cooking with and for each other. It's sure to bring the couple closer together and please their palettes. Hopefully they'll find recipes to enjoy for years to come.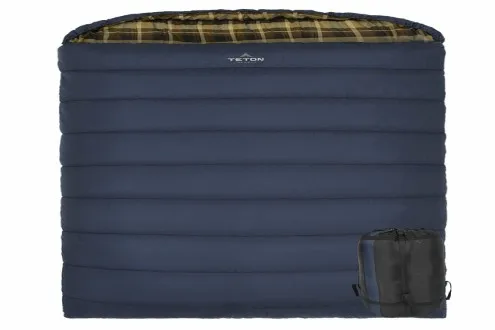 Queen size sleeping bag
For outdoorsy newlyweds who can't get enough of each other, no gift is better than this giant, cozy sleeping bag to snuggle up in. With a gift like this, you'll inspire the couple's first married camping trip.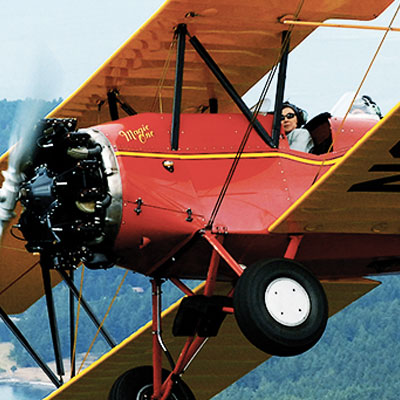 Experience gifts
If the couple already has all that, don't worry. We have one last idea that's sure to please. Check out Cloud9Living for experience gifts in dozens of US cities for a unique gift the couple can enjoy together. From wine tasting to race car driving, there's something to fit any couple's personality.
Back to top
Top retailers to shop to find unique wedding gifts
Top wedding gifts
Back to top
Get the latest deals:
Back to top
More guides on Finder