Young people most likely to take out payday loans, FCA says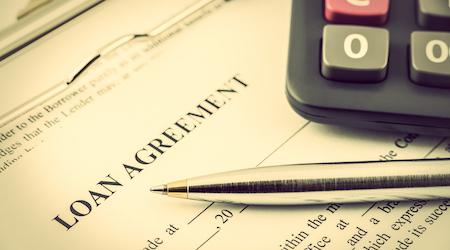 New figures on the use of short term loans in the UK have been released.
A third of the borrowers who use payday (or short term) loans are aged 25-34, data from the Financial Conduct Authority (FCA) shows.
This group makes up 33.4% of all payday borrowers despite representing only 17.5% of all UK adults.
The FCA defines payday loans as "high-cost short-term credit", as they are an expensive type of loan that is designed to be repaid quickly – within a month or two, for example.
Read Finder's guide to learn more about how these loans work.
There may be many reasons why young people are more likely to take out payday loans. They may have a less stable income, have less predictable spending or simply have less financial experience.
Payday loans aren't usually offered by high-street banks. Lenders tend to be online, and they offer very high interest rates – to the point that, in 2015, the FCA decided to cap the cost at a maximum 0.8% a day. Since then, the FCA believes that usage and rates (APR) have been diminishing.
The FCA says that 5.4 million short term loans were taken out in the year to 30 June 2018, that the average (median) APR is now around 1,300%. The watchdog says that people, on average, repay just over one and a half times the amount they borrow.
"To put current APRs in perspective, in 2013 the top five payday lenders quoted representative APRs ranging between 1,990% and 5,850%," says the FCA report.
Around 10 million payday loans were being taken out every year at that time.
Finder research shows that payday loans can still be cheaper than unarranged overdrafts, but also that many people lack awareness of how they work or which one is safer.
As they're both expensive ways to borrow money, it's worth considering all the alternatives first, such as applying for a credit card, postponing the expense if possible or reorganising your budget.
Picture: Shutterstock