Yolt is the first independent app to connect to the UK's largest high street banks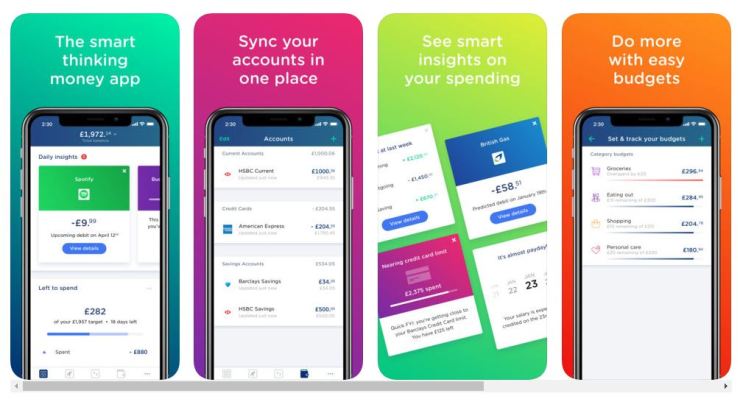 Yolt, the app that allows customers to view credit card, banking and savings accounts in one place, is the first third-party provider to tie up with all nine of the UK's biggest retail banks.
Along with fintech challengers Starling and Monzo, 18 banks are now connected to Yolt, with users able to access a total of 35 different cards and banks. Yolt users can see the shops where they spend the most money, set budgets and plan for upcoming payments, and see how much cash they have available until payday.
Yolt is now the largest user of Open Banking application programming interfaces (APIs) that enable the app to perform about 1.5 million calls every week. APIs are sets of clearly defined ways for various components, in this case accounts, to communicate between themselves.
Key features of the Yolt app are its spending tracker, easy budget settings and auto-categorisation.
The app has been working closely with the UK's nine largest banks and building societies* since the start of 2018 to make it possible to involve all the big retail banking operations. Yolt is the first money app to make a complete Open Banking API link with the Lloyds Banking Group.
Yolt's COO Leon Muis says that connecting with all the largest banks through APIs is "a huge milestone", pointing out that the Open Banking ecosystem has made it possible. Users are now able to stay at the front of the Open Banking revolution, empowered to do more with their own money.
He accepts that the public still need educating about Open Banking, which is aimed at providing greater financial transparency for account holders, but believes that as more people get involved, consumers will see the benefits of having increased control over their financial information.
Yolt was launched in 2016 as a registered trademark of the Amsterdam-based ING group. Does it make it easier to manage your finances? Read our review to see what finder UK says. To find out exactly how Open Banking may help you take a look at our analysis.