If you're looking to buy a new Xbox, Boxing Day is the perfect time to purchase!
Check out our favourite Xbox retailers and their great deals this Boxing Day.
Top Xbox Boxing Day deals
All Xbox Boxing Day deals 2023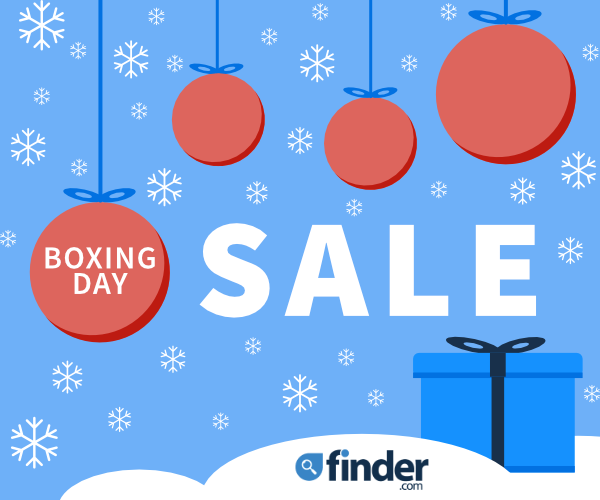 The Boxing Day sales are almost here!
Sign up to get exclusive deals straight to your inbox.
Our favourite Xbox bundle deals for Boxing Day 2023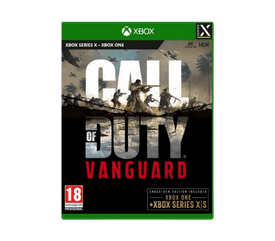 XBOX Call of Duty: Vanguard - Xbox Series X
from Currys
Now: £14.99 (Save £35)
View details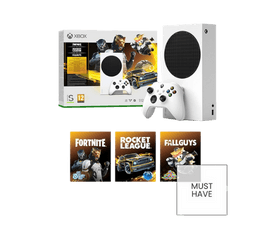 Xbox Series S - Gilded Hunter Bundle
from Very.co.uk
Now: £249.99
View details
Who has the best Xbox One deals on Boxing Day?
Check out our list of top Xbox retailers and grab a bargain today!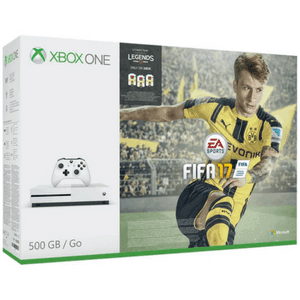 1. Amazon

Amazon are known for their great deals, pick your Xbox up for less this Boxing Day
If you're looking to pick up some great tech for less this Boxing Day, you might want to check out Amazon. With loads of deals on consoles and games, Amazon is a great place to pick up your new Xbox.
Take your pick of new or used and save.
Free delivery with Amazon Prime
Some sellers offer bundle packages
---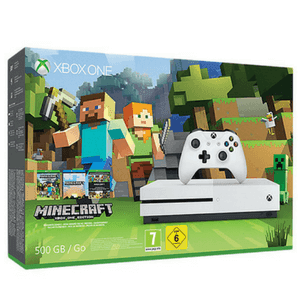 ---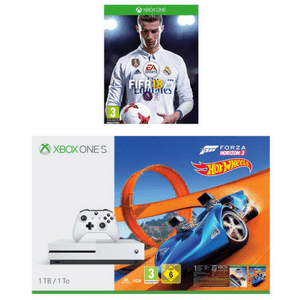 3. Very.co.uk

Very offer a great range of bundles and deals for Xbox so you can get more for your money.
Very are well known for offering cutting edge technology when it comes to gaming. With incredible package deals and a range of accessories, you will be thoroughly entertained when you pick up your Xbox this Boxing Day.
Standard delivery costs £3.99
Free Click and Collect with Collect+
Bundles include Fifa 18 and Forza Horizon 3 Hot Wheels
---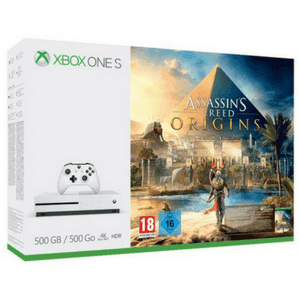 4. Argos

Get a great deal on your Xbox with Argos, check out their discounts.
Not only do Argos offer Xbox consoles, you can also pick up headsets and a range of accessories and games. They also offer bundles and Xbox Live Membership deals.
Get same day delivery with Fast Track
30 day returns guarantee
Bundles include Shadow of War and Assassin's Creed Origins
---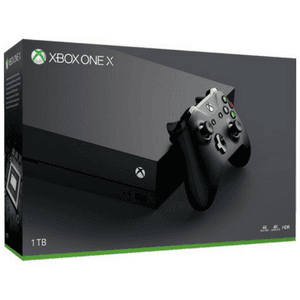 5. Currys

Currys offer some great tech deals so you can save on your Xbox this Boxing Day.
Currys is one of our favourite retailers for purchasing a Xbox. Whether you're buying it as a gift or treating yourself, you'll find some great bundles and deals from Currys this Boxing Day.
Free standard delivery
Price promise
Bundles include Minecraft, Assassin's Creed Origins and Call of Duty WWII
---
What's likely to be on sale?
As the mark-up on Xbox consoles is usually quite low in retail stores, places like Game and Currys don't have a lot of wiggle room when it comes to discounting consoles. The real bargains are on games and accessories.
Traditional storefronts are usually very busy during the Christmas season, so why not skip the rush and do your Boxing Day shopping online from the comfort of your own home.
---
What to consider when buying an Xbox
As with any big purchase, there are a few things to consider when buying a Xbox:
Xbox Live Gold
Xbox Live Gold gives you greater access to online content. It allows you to play multiplayer games online against your friends and other gamers. You'll also be able to download demos, trailers and full games in the Xbox Live Arcade. Xbox Live Gold will give you the most advanced multiplayer, free games and exclusive member discounts on games in the Xbox Store, giving you the ultimate gaming experience.
Hard Drive Space
Hard drive space is something to look out for when buying your new Xbox One. Depending on what Xbox you bought and whether or not it was part of a bundle package, the storage space will vary. The Xbox comes in either 500GB or 1TB of hard drive space. As the average next gen game takes up 40GB , you may need a bigger hard drive.
Bundle packages
You can often buy an Xbox One in a bundle package, where you can get the console and a game or two in a slightly cheaper package. Boxing day should be no different, and many providers will offer discounts on various Xbox bundles. Bundle packages are the ideal way to get gaming as soon as you open the box. The games are there and you're all ready to go.
4K Gaming & Entertainment
Xbox Ones come with built-in 4K Ultra HD, producing a sharper, more detailed picture. With your console resolution set to 4K UHD, everything on your console displays, including games and apps, will be in 4K. So if you're streaming via apps or playing the latest game, you'll have the clearest, sharpest picture you can get.
---
Shopping tips: Xbox One
Make sure you're purchasing for the right console. When giving games, it's a common mistake to buy a PS4 game for an Xbox One owner or vice-versa. Make sure you double-check what console/s the recipient owns.
Check if the game you're purchasing is online only. Many popular titles these days need an internet connection to play the game. Some titles like Destiny and Star Wars Battlefront rely heavily on this. Make sure the recipient has a good internet connection and plenty of data if you're planning on buying them games like Evolve, Destiny and Star Wars: Battlefront.
Check the rating before you buy! Games are rated by age, j

ust like movies and TV shows,

so you can be sure that the game you're purchasing is age-appropriate.