If you're after a new Xbox, then Black Friday is the perfect time to make your move.
Top Black Friday Xbox deals 2021
Tonnes of retailers participate in this massive sale to bring you a massive variety of discounts and deals on the very latest games and tech.
For tips on where to find the best Xbox One deals during Black Friday, keep reading our guide below. We've searched high and low to find out where you'll be set to save the most and we've collected some discount codes too!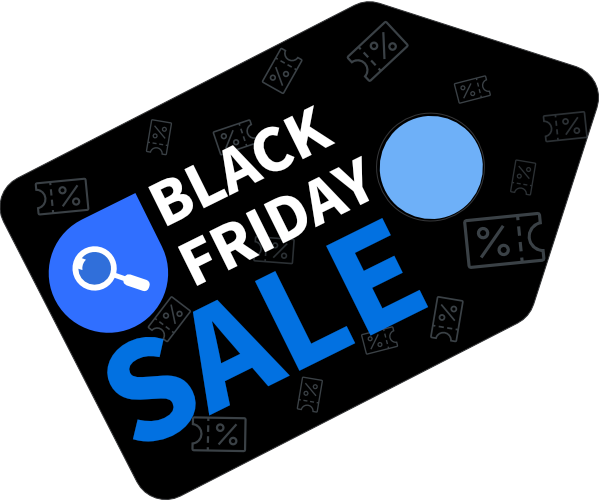 Black Friday is coming!
Sign up to get exclusive deals straight to your inbox
Best places to find a great Xbox Black Friday deal
---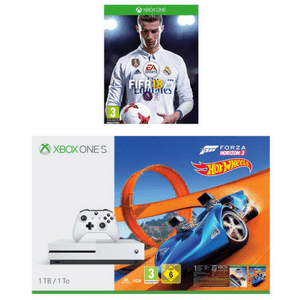 1. Very.co.uk

Very offer a great range of bundles and deals for Xbox so you can get more for your money.
Very are well known for offering cutting edge technology when it comes to gaming. With incredible package deals and a range of accessories, you will be thoroughly entertained when you pick up your Xbox this Black Friday.
Standard delivery costs £3.99
Free Click and Collect with Collect+
Bundles include Fifa 19 and Fortnite
---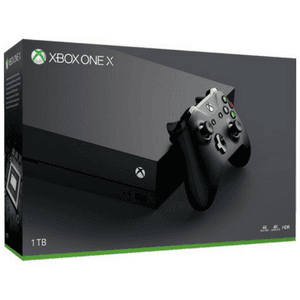 2. Currys PC World

Currys offer some great tech deals so you can save on your Xbox this Black Friday.
Currys is one of our favourite retailers for purchasing a Xbox. Whether you're buying it as a gift or treating yourself, you'll find some great bundles and deals from Currys this Black Friday.
Free standard delivery
Price promise
Bundles include Minecraft, Assassin's Creed Origins and Call of Duty
Go to Currys PC World website View discount codes for Currys PC World
---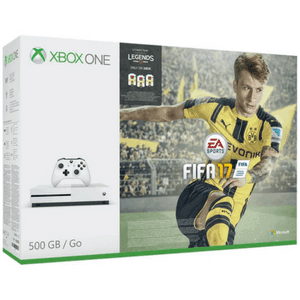 3. Amazon

Amazon are known for their great deals, pick your Xbox up for less this Black Friday
If you're looking to pick up some great tech for less this Black Friday, you might want to check out Amazon. With loads of deals on consoles and games, Amazon is a great place to pick up your new Xbox.
Take your pick of new or used and save.
Free delivery with Amazon Prime
Some sellers offer bundle packages
---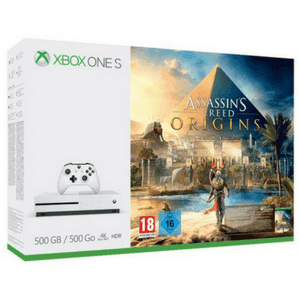 4. Argos

Get a great deal on your Xbox with Argos, check out their discounts.
Not only do Argos offer Xbox consoles, you can also pick up headsets and a range of accessories and games. They also offer bundles and Xbox Live Membership deals.
Get same day delivery with Fast Track
30 day returns guarantee
Bundles include Shadow of War and Assassin's Creed
---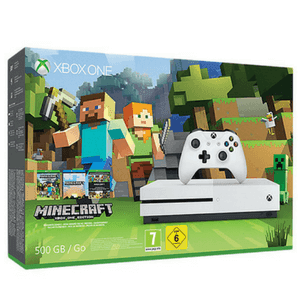 ---
Will there be Black Friday deals on Xbox Series X and Xbox Series S?
With Black Friday only a couple of weeks after the official launch date of the new Xbox Series X and S (Nov 10) it seems unlikely that there will be any big Black Friday deals on the new consoles. We do expect to see some deals on the current Xbox One though!
---
Where is the best place to get a deal on an Xbox this Black Friday?
Most of the big names in tech will be offering the new Xboxes for sale. We recommend checking out places like Very, John Lewis and Currys for the best deals on consoles.
---
Will there be deals on Xbox games this Black Friday?
Yes! We're pretty sure there will be several great deals on Xbox games, if trends from previous Black Fridays are anything to go by.
---
What to consider when buying a Xbox
As with any big purchase, there are a few things to consider when buying a Xbox:
Xbox Live Gold
With your Xbox you can also subscribe to Xbox Live Gold which gives you access to online content. It allows you to play online against your friends and other gamers. You'll also be able to download demos, trailers and full games in the Xbox Live Arcade. If you want the ultimate gaming experience, Xbox Live Gold will give you the most advanced multiplayer, free games and exclusive member discounts on games in the Xbox Store.
Hard Drive Space
One thing to look out for when buying your new Xbox One is the hard drive space. Depending on whether you purchase the Xbox One X or Xbox One S and whether it is part of a bundle package, the storage space will vary. The Xbox comes with either 500GB or 1TB of hard drive space. So make sure you consider this before buying.
Bundle packages
You can usually buy a Xbox One in a bundle package, where you can get the console and a game or two for cheaper than they would be separately. Black Friday should be no different, and many providers will offer discounts on various Xbox bundles. Bundle packages are the ideal way to start gaming as soon as you open the box. The games are there and you're all set to go.
4K Gaming & Entertainment
Xbox offer the ultimate gaming experience, with built-in 4K Ultra HD, giving you a sharper, more detailed picture. With your console resolution set to 4K UHD, everything on your console including games and apps will be displayed at 4K. So whether you're streaming via your apps or playing the latest game, you'll have the clearest, sharpest picture you can get.
---
Black Friday tech deals
Latest Black Friday news and reviews
More guides on Finder