Where to watch A League Of Their Own online
Now into its 12th Season, the hit Sky 1 show is back on screens.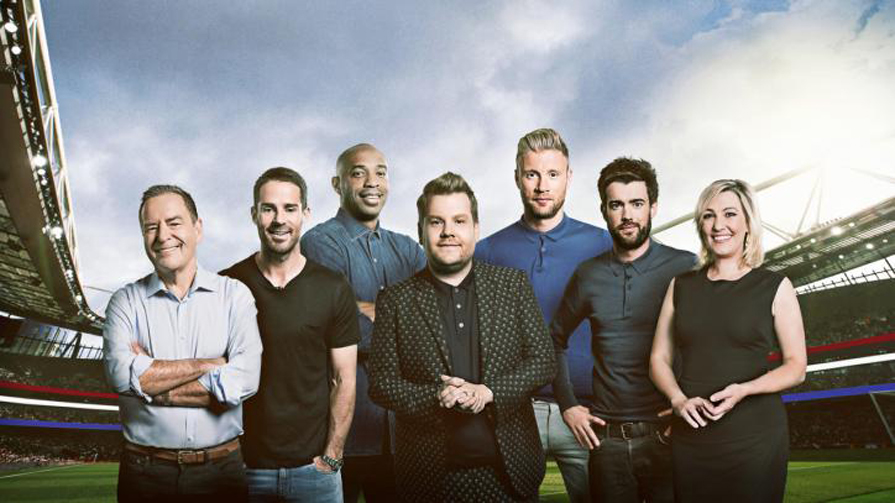 The wait for season 12 is finally over, with the hit TV show hosted by James Corden boasting a great lineup of guests including Mo Farah, Dele Alli and Tony Bellew – you've got two options for watching online: Sky Go and NOW
With the use of NOW's entertainment pass you can stream the Sky TV show directly to your internet connected device – without the need for a full Sky TV subscription
Why use NOW?
NOW offers a 14 day free trial on their Entertainment package with a modest £7.99 a month there-after, all contract free.
You can blast through the last 58 episodes spanning 6 seasons and keep up to date with the latest episodes as they're released, along with unlimited access to over 250 more box sets right at your fingertips.
How does NOW work?
The service works similarly to other streaming services like Netflix in that you stream video content directly through your internet connection, but with NOW you can be more selective about what you pay for – an Entertainment Pass will give you access to a large catalogue of TV shows while Cinema and Kids passes are available separately.
There's also the option to buy a NOW box, the perfect option for those who don't already have a smart TV but prefer to watch on a bigger screen. Priced from £14.99, this device links with your NOW Pass and makes it possible to stream live, catch-up and on-demand content on your TV at home.
For a glimpse of all things NowTV in September, take a look at the video below