Where to buy fitness trackers online
Stay in shape this year with a fitness tracker. We'll walk, jog and run you through the best retailers in the market.
Whether you're trying to work off a beer belly or training for a marathon, fitness trackers are a great way to keep track of your activity and health.
These days, even the most basic activity trackers will track your steps and keep tabs on your heart rate and calories burned. Some will even tell you how well you've been sleeping.
So, whether you're looking for the latest fitness watch on the market or you're chasing a deal, our guide explains where you can get the right fitness tracker for you.
Where to buy fitness trackers
---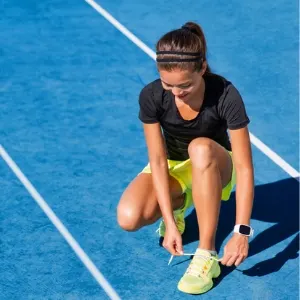 1. Very.co.uk

Find the right exercise companion for you in Very's wide range of sports and fitness trackers.
Very has a range of fitness trackers, with bands on sale from the likes of Fitbit, Garmin and Samsung.
Free click & collect
Free returns
Shop Fitbit's latest releases
---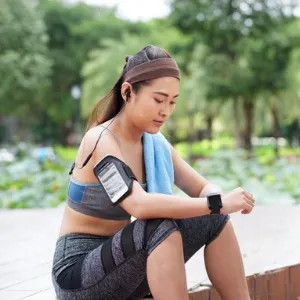 2. Littlewoods

Shop at Littlewoods to find a wide selection of activity trackers for both children and adults.
Whether you're looking for the latest on the market or a reasonably priced fitness tracker, Littlewoods has a wide range. It has fitness watches from the big names like Fitbit, Huawei and Garmin.
Free standard delivery
Free returns
Get the latest Fitbit models
Go to Littlewoods website View discount codes for Littlewoods
---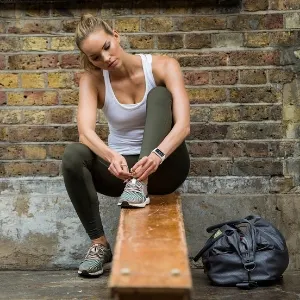 3. John Lewis

Get your heart racing with fitness trackers from John Lewis & Partners.
John Lewis & Partners has a wide range of sleek and stylish fitness trackers. Whether you're looking to spend big or small, it has an array of trackers for you.
Free delivery on orders over £50
Free returns
Latest styled from Fitbit and Garmin
---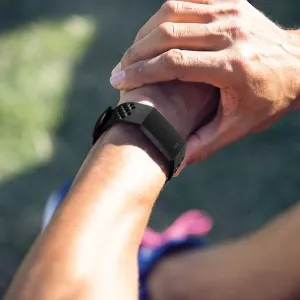 4. Argos

Shop Argos' huge range of stylish and intelligent fitness and activity trackers.
Whether you're after a fitness tracker for walking, running or swimming, Argos boasts a huge selection of fitness watches.
Free click & collect
Free 30 day returns guarantee
20 different brands of fitness tracker
---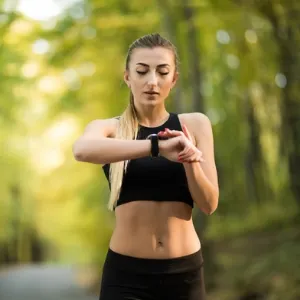 5. Sports Direct

Get a fitness tracker bargain at Sports Direct!
Take control of your workout for less. Sports Direct has some of the cheapest trackers on the market. Or if you're into big name brands, they sell those as well. Get fitness watches from brands like Garmin, Everlast and Karrimor.
Delivery from £5
Click & Collect available
Fitness trackers from as little as £25
Go to Sports Direct website View discount codes for Sports Direct
---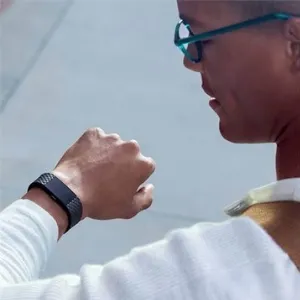 6. Sweatband

Find the fitness tracker for you at the UK's top retailer of indoors and outdoors sports equipment.
Keen to get a sweat on? Sweatband offers fitness trackers from some of the biggest names in the market, selling brands such as Fitbit and TomTom at reasonable prices.
Free standard delivery
Free 14 day returns
Top brands in the market, inc. Fitbit and Polar
---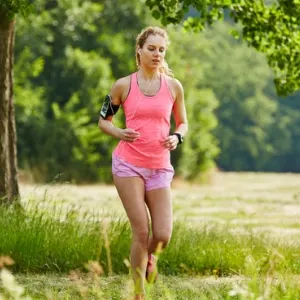 7. Ultimate Outdoors

Shop at Ultimate Outdoors for state-of-the-art fitness trackers.
From hiking to camping to skiing, Ultimate Outdoors is all about getting fit. With a decent selection of fitness trackers, check out its "ultimate collection" for some of the most premium activity monitors on the market.
Free delivery on orders over £70
Free returns within 14 days
Price match promise
Go to Ultimate Outdoors website View discount codes for Ultimate Outdoors
---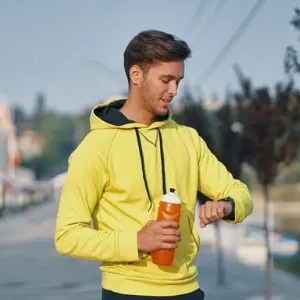 8. Debenhams

Check out the fitness trackers on offer at high street retail giant Debenhams.
While the range of activity trackers Debenhams offers isn't huge, you can get the latest Fitbits on the market for competitive prices.
Free standard delivery
Free returns
10% student discount
---
Does your company belong in this list?
Fitness tracker FAQs
---
Looking to score a bargain on your tracker? Check out our top fitness and wellbeing discount codes and deals!