What to expect from Black Friday 2018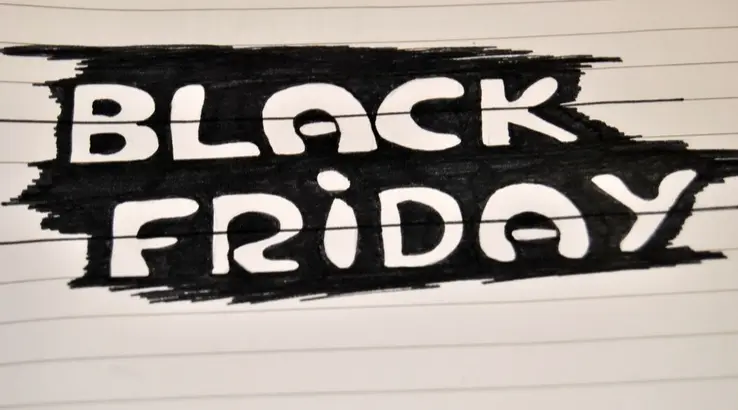 Shopping online with Finder is the best option this Black Friday and Cyber Monday.
Black Friday is less than two weeks away! Falling on 23 November, Black Friday sales are set to take the UK by storm this year.
Originally a US-based event, Black Friday always falls on the Friday after Thanksgiving. This year that happens to be Friday, 23 November.
Deals are now becoming more and more competitive, which is good news for shoppers as that means the prices are even lower.
Black Friday deals generally start appearing online at the very beginning of the day on Friday just after the clock strikes midnight. Finder UK will keep on top of the latest deals throughout the day, so keep checking our shopping pages for help to find the best buys.
The Black Friday sales typically finish both in store and online at the very end of the day on Friday, when the clocks strike midnight. However, most shops now extend their sales across the weekend and into the following week. More and more retailers have been extending their Black Friday discounts online right through to Cyber Monday.
Cyber Monday was traditionally the biggest day for online shopping sales, whereas Black Friday was where people shopped in store – deals now appear online on both Black Friday and Cyber Monday.
Cyber Monday begins on the Monday after Black Friday, 26 November. Most retailers will carry their discounts – sometimes even better deals – through to Cyber Monday and beyond.
Finder UK will be bringing you unbeatable deals and bargains from two of the biggest shopping days of the year, so stay tuned over the next couple of weeks for the best finds at the best prices.
With bigger deals and lower prices, shoppers are set to spend more online this year. We'll be bringing you deals and bargains from the best brands, including New Look, boohoo, ASOS, Nasty Gal, MyProtein, Wiggle, Chain Reaction Cycles, Tredz, Lovehoney and much more.
Finder UK's tips and tricks for Black Friday & Cyber Monday sales
If, like us, you'd rather avoid the high street for the comfort of your own home, then shopping online with Finder UK is the best option this Black Friday and Cyber Monday.
Do your research.

Many stores publish their deals before Black Friday, meaning you have time to consider your options and really find the best bargain. It's also worth looking at prices well before Black Friday – not all Black Friday deals are the cheapest you'll find during the year.
Make sure the store ships to the UK.

Always a good one to check before you get excited over a deal.
Shop around.

You might find a better deal elsewhere. For example, Apple is notorious for offering mediocre Black Friday deals, while other stockists selling new or refurbished Apple products might be offering a better discount.
Can you return your items?

It's easy to get caught up in the bargains. But make sure you read the returns policy before you buy your Black Friday bargain. Some stores may not allow you to return sale items.
Latest Black Friday headlines