Disney+ Day: What's it all about?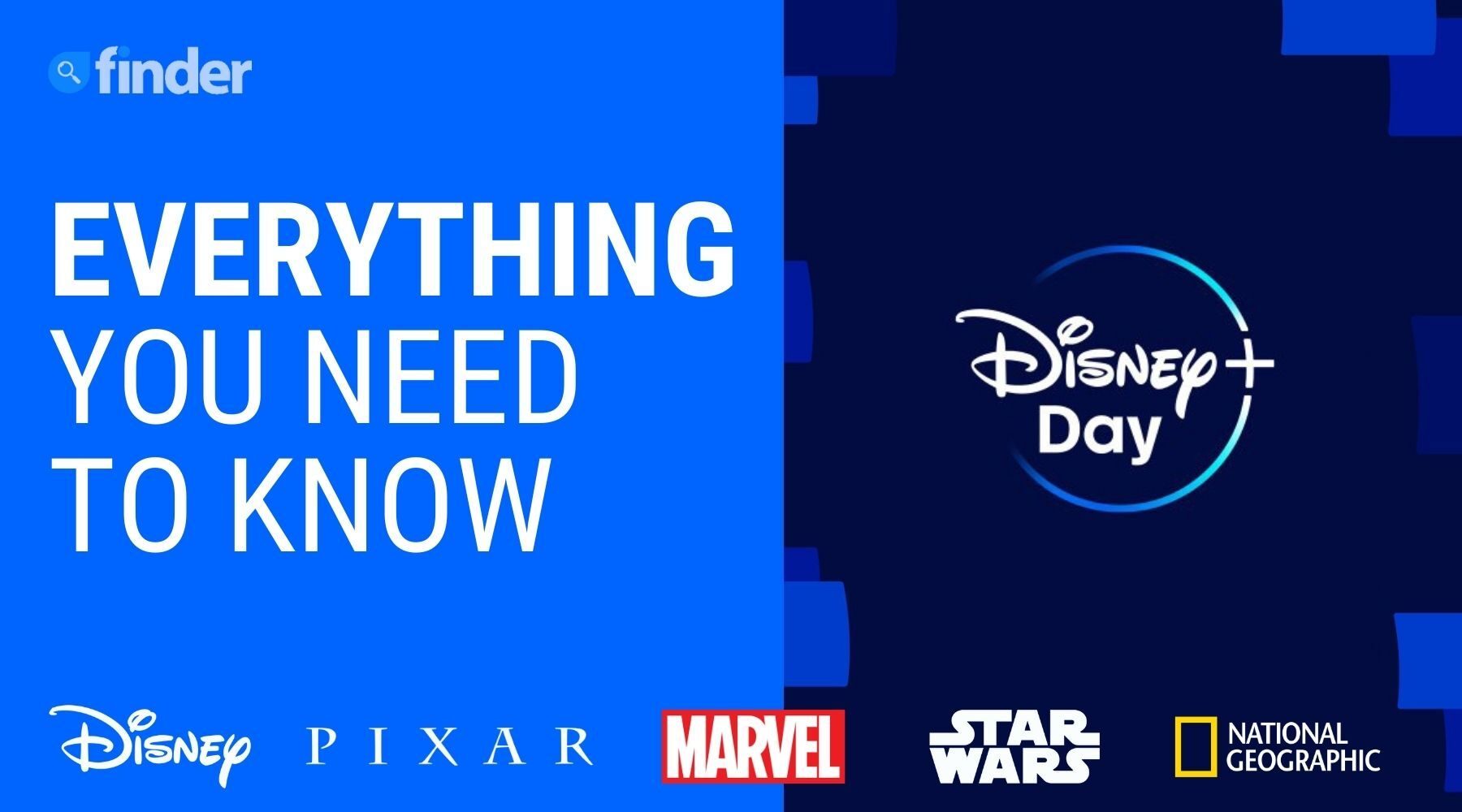 Disney+ is about to reward subscriber loyalty and celebrate its birthday with some exciting streaming premieres.
It has been almost 2 years since Disney launched its streaming platform Disney+. To mark the occasion, the company is putting together a grand-scale fan celebration. In even better news, the festivities include new releases and sneak peeks at what's to come.
Disney+ has been enjoying a lot of success worldwide thanks to its rich content library, appealing original productions and solid functionality. For Disney+ Day, expect a whole bunch of new movies and shorts, as well as special features that highlight existing and upcoming content. Here's what to look out for.
When does Disney+ Day take place?
Disney+ Day takes place on 12 November, marking the platform's second anniversary. Disney+ launched in the US on 12 November 2019 and launched later in other markets. Disney+ Day will be celebrated on the same day in all markets where Disney+ operates.
What is Disney+ Day?
Disney describes it as a "special global company-wide fan celebration on Disney Plus's second anniversary". In simpler words, it's an event the company organises to thank fans for their loyalty. Oh, and to reward them with fresh content, promotions and special fan experiences.
As long as you're a Disney+ subscriber, mark your calendar. A bunch of new movies, series and documentaries will arrive on the platform on Disney+ Day. If you're not a subscriber, here's how to sign up.
What can I watch on Disney+ Day?
Content-wise, Disney+ Day will be celebrated with an impressive slate. 2 of Disney's biggest films of the year, Jungle Cruise and Shang-Chi and The Legend of The Ten Rings, will become part of the permanent Disney+ library. That's available to all subscribers for no extra fee.
Additionally, Disney Plus is releasing original movie Home Sweet Home Alone, a re-imagining of the popular Home Alone holiday franchise and the perfect film to jolt your holiday spirit. Frozen fans should look forward to Olaf Presents, a series of shorts following the hilarious snowman as he retells classic Disney stories.
Speaking of shorts, there will also be an animated short film from Pixar, Ciao Alberto, featuring characters from this summer's Luca. Plus there will be other animated shorts to dazzle and entertain, including one featuring The Simpsons.
Disney+ will also premiere the first 5 episodes from season 2 of The World According to Jeff Goldblum, as well as new Star series Dopesick. The latter stars Michael Keaton and aims to take viewers to the epicentre of America's struggle with opioid addiction. Not so suitable for young viewers, but adults should definitely check it out.
Finally, subscribers will be able to stream 2 specials. The first will cover the Marvel Cinematic Universe and promises an exciting look towards the future. The other will explore the origins and legacy of Star Wars' legendary bounty hunter Boba Fett, in anticipation of the original Boba Fett live-action series scheduled to arrive on Disney+ in December.
The company has other surprises in store, too, promising that the celebrations will include "breaking news, first looks, new trailers, exclusive clips and appearances from Disney Plus creators and stars".
Do I need to be a subscriber to enjoy Disney+ Day?
Yes. We doubt that Disney+ will make any of this special content free, but all subscribers will get access to it as part of their subscription.
If you're still in doubt, Disney+ offers a big library of titles from not only Disney itself, but also subsidiaries Marvel, Pixar and National Geographic. Plus, channel Star hosts plenty for adults to watch as well.
Popular titles on Disney+ include The Mandalorian, WandaVision, Loki, Cruella, Black Widow, Only Murders in the Building, The Simpsons and Free Guy.
Is Disney planning anything else?
Disney will also organise special fan experiences in its parks, cruises and resorts around the world, with visitors able to enjoy photo opportunities, character moments and more. The official Disney shop will offer discounts and we may get other unexpected treats on the day itself.
Disney+ is also entering new markets. It will make its debut in South Korea and Taiwan on 12 November and in Hong Kong on 16 November.
All in all, you should save the date. We expect Disney+ Day to be a celebration for the ages.
Image source: Disney, Marvel