What is Wanchain? A beginner's guide
A step-by-step guide to the Wanchain network and how you can buy WAN in the UK.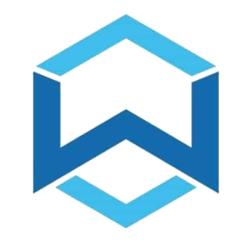 $0.58
Wanchain is a distributed financial network that aims to unite isolated digital assets (such as cryptocurrencies) with one another by using cross-chain smart contracts similar to those popularised by the Ethereum network. This enables tokens and assets to be traded between blockchains.
Wanchain's name is a play on words which reflects it's wider goals. In English, "WAN" stands for "Wide Area Network" a computing term that refers to connecting many computers over a vast area, similar to Wanchain's goal of connecting all blockchains together in a massive network. In Mandarin, "WAN" means 10,000 – interpreted as a reference to the project's goal of joining thousands of blockchains together.
Disclaimer: This information should not be interpreted as an endorsement of cryptocurrency or any specific provider, service or offering. It is not a recommendation to trade.
What is the Wanchain network and the WAN coin?
| | | | | |
| --- | --- | --- | --- | --- |
| Icon | Symbol | Initial release date | Algorithm type | Max supply |
| | WAN | 23 March 2018 | Proof-of-stake | 210 million WAN |
Wanchain's main features include:
Cross-chain smart contracts
The ability to transact across blockchains
Anonymous transactions
It's part of the Interoperability Alliance (WAN, ICX, AOIN)
Cryptocurrency is made up of thousands of digital assets and tokens, many with their own blockchains. This prevents them from being directly traded with one another or interacting in any way at all. Wanchain's vision is to solve this by allowing such coins to be traded between blockchains, using the Wanchain network as a sort of middleware to facilitate transactions. Wanchain aims to plant itself firmly at the centre of the cryptocurrency ecosystem by doing so.
The Wanchain network also boats privacy measures in particular ring signatures, which are used by the popular anonymity coin Monero. Simply put, ring signatures are associated with anonymity as they are able to hide an individual's actions within a group of users. Ring signatures allow a message (or a transaction) from a group to be sent, without identifying who in the group sent it. This level of anonymity is favourable for various industries and users that require transactions to stay confidential.
Wanchain posits that the future of the economy and finance will be digital and thus proclaims to be a company that can help "rebuild finance". It plans to do this by digitising assets, making them transferable on a blockchain. Normally we only think of cryptocurrency when discussing digital assets, but Wanchain sees a future where everything, from old photographs to music, is digitised and stored on a blockchain.
---
What sets Wanchain (WAN) apart from Bitcoin (BTC) and other altcoins?
The Interoperability Alliance (WAN, ICX, AION)
The Interoperability Alliance is an agreement and strategic partnership between three blockchain organisations, Wanchain (WAN), Aion (AION) and Icon (ICX). The Alliance's main goal is to collaborate on research, interchain transactions and communication in order to connect isolated blockchains with one another. It believes that isolation is a persistent problem in the blockchain industry that will hamper scalability and future adoption.
The Kyber-Wanchain Decentralised Exchange (KWDEX)
KWDEX is a proposed decentralised exchange that will allow users to trade their digital assets on-chain. This means that instead of sending coins to an exchange and having them hosted there under the protection of that exchange, users will be able to keep their coins and tokens in their wallets, which is expected to increase security and reduce susceptibility to hacking. Wanchain's involvement in the project also means that theoretically, an enormous variety of digital assets (as well as cryptocurrencies) will be available to trade on the exchange, potentially transforming the way cryptocurrency exchanges currently function.
To learn more about altcoins, check out our compiled reviews.
---
What's scheduled for WAN?
After successfully rolling out its mainnet (Wanchain 1.0) in January 2018, Wanchain's roadmap shows that Wanchain 2.0 is expected by Q3 2018, which will include integration with the Ethereum network, as well as a multi-coin wallet. To learn more about the Wanchain network and the WAN coin before buying, consider checking out the Wanchain whitepaper.

At the time of writing the author holds ICX, AION, WAN, LINK, QASH, NEO, XMR.