Virgin Money adds 2 more balance transfer deals to join the fight for the most comprehensive range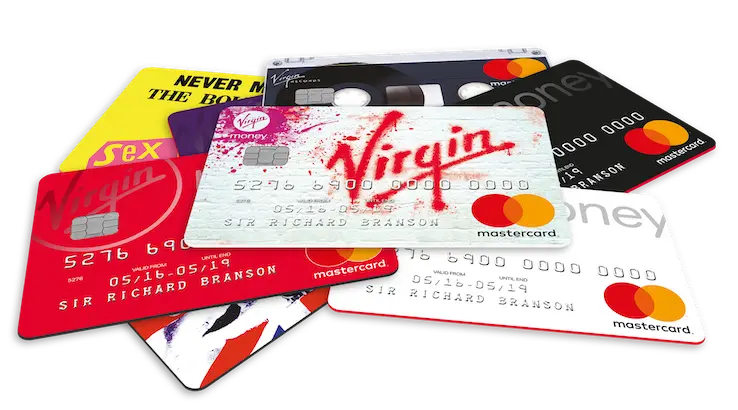 Virgin Money is widening its selection of balance transfer credit cards to give you even more choice.
Virgin Money has launched 2 new balance transfer credit cards, growing its selection of credit cards to offer 12 different options. Six of them are specifically balance transfer credit cards and all offer some kind of 0% balance transfer deal.
Virgin Money now offers one of the most comprehensive ranges of balance transfer credit cards on the market. More options mean more chances to find a card that truly reflects your circumstances, so if you're looking for a balance transfer deal, Virgin is definitely one of the providers you should check out.
Virgin Money's new cards' features
Virgin's new balance transfer cards don't have the very longest balance transfer period available on the market, but they're still pretty competitive:
18 Month Balance Transfer Credit Card. This card joins the very exclusive club of cards that charge no balance transfer fee and still offer a fairly long 0% interest period. If 18 months is enough to clear your balance, you can do it with this card without being charged any interest or fees. For a full breakdown of its features, take a look at our dedicated review.
27 Month Balance Transfer Credit Card. The longest 0% period available on the market at the moment is 29 months (and Virgin Money is one of the providers offering it), so this card comes very close. Also, it balances the slightly shorter deal with a very competitive 1.45% balance transfer fee. Again, more on this card's features in our dedicated review.
A quick look at the competition
Providers specialising in balance transfer credit cards compete to offer the longest possible deals and the widest possible range of cards. The fight is harsh, so if Virgin Money's offer doesn't quite cut it, you can have a look at the competition:
Longest balance transfer deals. A 29-month balance transfer deal is currently also offered by MBNA, Halifax and Sainsbury's Bank. Among those, MBNA has the lowest balance transfer fee (but it's still 2.75%).
Widest selection of balance transfer cards. Barclaycard is definitely the top player here, with five solid balance transfer card options, including one that offers a 20-month-long deal and charges no balance transfer fees.
You can compare more cards on our balance transfer credit cards' section.
How to choose your balance transfer credit card
You'll need to do a bit of maths and budgeting. Try following these steps:
Work out how much you can afford to repay each month. Be realistic. If you overestimate it, and pick too short a deal, you'll end up paying way more in interest.
Divide your balance by your monthly budget. To figure out how many months of 0% deal you need.
Compare cards accordingly (no balance transfer fee cards first). Look for a card that offers both a long enough 0% deal and no balance transfer fee. If you need a really long time to clear your balance though, you may have to settle for a card that does charge a balance transfer fee.
Check what happens if you don't stick to the plan. How much will you be charged in interest if you don't clear your balance by the end of the introductory period?
Picture: Virgin Money
We show offers we can track - that's not every product on the market...yet. Unless we've said otherwise, products are in no particular order. The terms "best", "top", "cheap" (and variations of these) aren't ratings, though we always explain what's great about a product when we highlight it. This is subject to our terms of use. When you make major financial decisions, consider getting independent financial advice. Always consider your own circumstances when you compare products so you get what's right for you.