Travellers can talk to their phone to get instant info on train timetables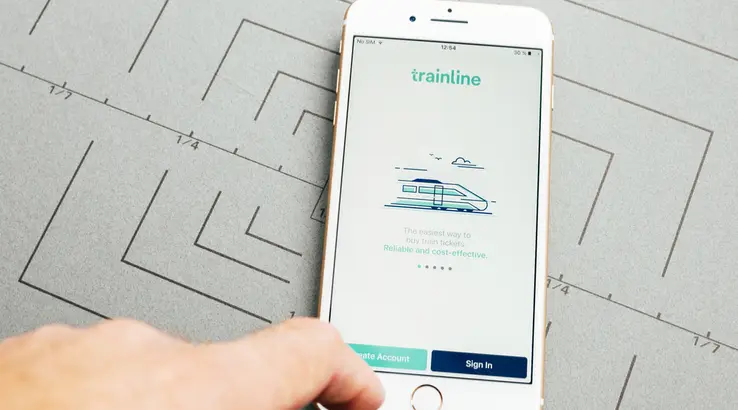 New app can advise on cancellations, delays and even the weather.
Train travellers can now get precise information on their commute simply by asking their smart speaker or phone.
The Voice support app, added to independent ticket retailer Trainline, and available to owners of Google Home or Google phones, is designed to save time usually spent typing onscreen and sorting through sometimes confusing search results.
Instead, travellers can simply ask for their specific travel information. Google Assistant, the Siri-like voice assistant of Google, will offer responses to requests such as: "what's my commute to work looking like?".
It can even learn the travel habits of customers to give them results that will best suit their established patterns of travel.
"The Google Assistant is all about helping people get things done more seamlessly with conversation," said Alice Zimmermann, head of global product partnerships of Google.
"Trainline's voice app can make your commute or journey even easier; we want rail travellers to be able to get real-time updates when they need them, especially ahead of the festive season."
In a report by Finance News, Trainline says the new feature is designed to make it easier for people to use – whether they are walking, driving, cooking, or even wearing gloves.
Users can ask Trainline questions such as: "How is my commute home looking?", "I would like a train from Manchester to London on the 15th of December at 9 am.", "When is the next train to London Bridge?" or "Are there any changes to my train?"
Of course the most basic question, such as "How much is a train ticket to Brighton?" is also covered.
Trainline claims the app can handle "deep conversational complexity", including requests such as "I'd like to take a train from Manchester to London on December 15th at 9 am", and then follow up with questions including "are there any changes?", "who is the train operator?", "what's the weather at my destination?" or "is this an off-peak train?".
Commuters can teach the app to recognise their regular travel patterns and answer questions such as "how is my commute home?" or "how is my commute to work?".
Last month Trainline added a further 11 websites to its portfolio to take the number of languages offered to 14. Prices are now offered in a further 15 currencies.
The independent ticket retailer said it now sells tickets on behalf of 87 different train operators, to customers in 173 countries, according to Railway Gazette.
Daniel Beutler, General Manager of Trainline International said: "We are committed to growing the global rail market and this is another step towards ensuring that train will always be the transport mode of choice."
Picture: Shutterstock