The Currency Club Travel Money
Find out more about The Currency Club travel money options with our useful guide.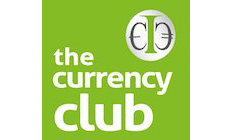 The Currency Club was established by three partners with a mission to bring the retail foreign exchange business online.
The Currency Club's travel money service makes ordering online easy and efficient. It offers competitive foreign exchange rates on global currencies, charges zero commission and offers a free delivery on every travel money transaction you make.
What services does The Currency Club offer?
The Currency Club offers two services:
Cash. Order cash online to take on holiday with you.
Travellers Cheque. Order travellers cheque in a variety of currencies. Simply present it at an accepting bank to encash it (exchange it for money).
See how other travel money providers compare to The Currency Club
What currencies can I order through The Currency Club?
Here's a list of some of the main currencies that are and aren't available with The Currency Club:
Argentine Peso (ARS)
Bahraini Dinar (BHD)
Barbados Dollar (BBD)
Belize Dollar (BZD)
Botswanan Pula (BWP)
Brazilian Real (BRL)
Brunei Dollar (BND)
Bulgarian Lev (BGN)
Chilean Peso (CLP)
Chinese Yuan Renmibi (CNY)
Colombian Peso (COP)
Costa Rican Colon (CRC)
Croatian Kuna (HRK)
Czech Koruna (CZK)
Danish Krone (DKK)
Dominican Peso (DOP)
East Caribbean Dollar (XCD)
Egyptian Pound (EGP)
Fiji Dollar (FJD)
Gambian Dalasi (GMD)
Guatemalan Quetzal (GTQ)
Hungarian Forint (HUF)
Iceland Krona (ISK)
Indian Rupee (INR)
Indonesaian Rupiah (IDR)
New Israeli Sheqel (ILS)
Jamaican Dollar (JMD)
Jordanian Dinar (JOD)
Kenyan Shilling (KES)
Kuwaiti Dinar (KWD)
Macedonian Denar (MKD)
Malaysian Ringgit (MYR)
Mauritius Rupee (MUR)
Mexican Peso (MXN)
Moroccan Dirham (MAD)
Norwegian Krone (NOK)
Omani Rial (OMR)
Pakistan Rupee (PKR)
Papua New Guinean Kina (PGK)
Paraguayan Guarani (PYG)
Peruvian Nuevo Sol (PEN)
Philippine Peso (PHP)
Polish Zloty (PLN)
Qatari Rial (QAR)
Romanian Leu (RON)
Russian Ruble (RUB)
Saudi Riyal (SAR)
Singapore Dollar (SGD)
South African Rand (ZAR)
South Korean Won (KRW)
Sri Lanka Rupee (LKR)
Syrian Pound (SYP)
New Taiwan Dollar (TWD)
Thai Baht (THB)
Trinidad and Tobago Dollar (TTD)
Tunisian Dinar (TND)
Turkish Lira (TRY)
UAE Dirham (AED)
Peso Uruguayo (UYU)
Vietnamese Dong (VND)
How much can I transfer with The Currency Club?
For your security as well as The Currency Club's, there are some limits on how much travel money you can order.
Maximum payment: £2,500
How soon can I get my money?
The Currency Club offers all members a next day delivery service of cash or travellers cheques, and has streamlined the transaction process to ensure that each deal can be carried out quickly.
How safe is my money?
If Royal Mail fails to deliver your order, including the loss of your order, or if an order is fraudulently accepted by anyone unbeknown to you, then The Currency Club will investigate the non delivery of your order.
Please note that you should not accept any packages which appear to have been tampered with or damaged during transit by Royal Mail. The Currency Club cannot be held liable for any financial loss should you sign for a package which has been damaged or tampered with.
You must notify The Currency Club if there are any issues with your order within 24 hours after receipt. If you do not notify The Currency Club within this timeframe it shall have no liability for any losses or expenses arising from an incorrect order.
Are there any fees I might have to pay?
The Currency Club's big selling point is that it has no hidden fees. When you decide how much money you'd like to order, and follow the website's process through to payment, the number displayed at the bottom of the screen is all you will have to pay.
Read more on this topic