Browse travel insurance providers: A to Z listing
A useful list of popular UK companies offering travel insurance.
Top travel insurance providers
A list of the travel insurance providers in the UK
Who are the main travel insurance companies?
There are dozens of travel insurance companies in the UK but some of the most popular include:

Virgin Money has been offering financial services to UK consumers since 1995. Its travel insurance could be particularly enticing for those booking an action-packed holiday.
After all, there are 88 different sports and leisure activities covered as standard within its annual multi-trip, single trip or backpacker insurance policies.
Virgin Money offers tremendous simplicity when choosing your level of cover, as each policy is available within Red, Silver, Gold and Black categories. The cheapest level of cover has the highest excess, while the most expensive offers the most extensive cover and has no excess.
If you book Virgin Money travel insurance, you'll be able to access Virgin airport lounges throughout the length of your policy.

Get Going is a specialist in providing travel insurance for people with pre-existing medical conditions.
It can be especially complicated and expensive to get travel insurance with pre-existing medical conditions, so it's recommended to go directly to a specialist insurer in this case. As Get Going is willing to cover over 1,000 medical conditions, this could be your best bet.

It can be more difficult for older people to secure affordable travel insurance, but Saga does a great job of making this possible. The company has been providing insurance products for over-50s since 1959.
There is specialist cruise insurance and it is especially empathetic when it comes to covering pre-existing medical conditions.
There is no upper age limit for Saga travel insurance, and you can secure a 30% discount by booking online.

Founded in 2004, Staysure has grown to become one of the UK's most trusted travel insurance providers. It has won several awards for its customer service in the past few years.
It also has taken the time to create a wide range of policies, so it's simple to find one that's tailored towards your trip.
The company has travel insurance policies tailored to single trips, longer stays, winter sports holidays, golf holidays, older customers and customers with pre-existing medical conditions.

Tesco Bank is no longer offering travel insurance to new customers. However, if you have already booked Tesco Bank travel insurance, this still will be honoured.

Aviva has grown to become the UK's largest insurance company, since forming from the merger of Norwich Union and CGU plc in 2000.
Its basic travel insurance policy tends to offer premiums at the cheap end of the market, although the cover is not the most substantial. You can choose to purchase add-ons to suit whatever level of cover you need. If you do this, you can be covered for over 100 different leisure activities.
Aviva might therefore be a good choice if you're organising a short and basic trip, or if you're willing to navigate the vast range of add-ons available.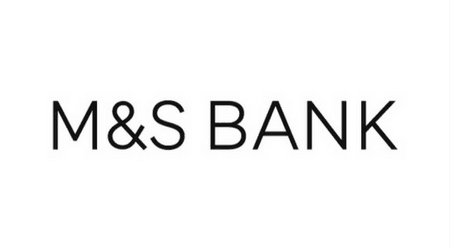 M&S Bank travel insurance is underwritten by Aviva. As with Aviva travel insurance, the basic level of cover tends to be affordable, without providing extensive cover. Once again though, you can cover yourself with a range of add-ons.

Coverwise is an insurance intermediary, meaning it works with a range of insurers to find policies that best match your needs.
You may be more likely to quickly find a cheaper policy for basic trips by going through Coverwise.
However, the coverage on offer is more limited than many competitors. What's more, its website isn't particularly clear, making it harder to compare policies.

Post Office Money was formed in 2014 and has quickly grown to become one of the largest financial services providers in the UK.
It provides a vast range of policies tailored to specific types of holidays. You can purchase backpacker cover, cruise cover, family cover, golf cover, winter sports cover among others. It's simple to add other people to your policy too.
There's no upper age limit for Post Office travel insurance. In fact, it offers specialist cover for over-65s.
All in all, there's likely to be an affordable policy that suits your needs.
Travel insurance companies by customer satisfaction score
| Travel insurance provider | Customer satisfaction score |
| --- | --- |
| Get Going | 91% |
| Virgin Money | 89% |
| Direct Line | 88% |
| Post Office Money | 87% |
| Tesco Bank | 85% |
| AXA | 79% |
| Aviva | 78% |
| Coverwise | 78% |
| AA | 77% |
| Staysure | 75% |
| Asda | 75% |
| Saga | 71% |
| Admiral | 64% |
We show offers we can track - that's not every product on the market...yet. Unless we've said otherwise, products are in no particular order. The terms "best", "top", "cheap" (and variations of these) aren't ratings, though we always explain what's great about a product when we highlight it. This is subject to our terms of use. When you make major financial decisions, consider getting independent financial advice. Always consider your own circumstances when you compare products so you get what's right for you.
More guides on Finder