This chart shows how Britain is addicted to debt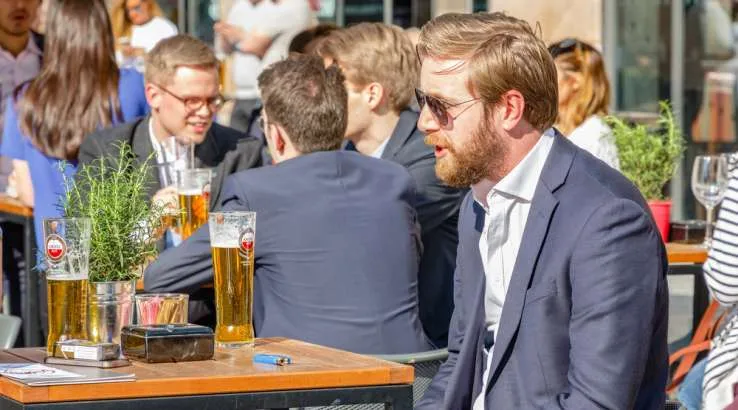 Consumer credit has grown by 10.3% over the last year.
It's easy to get into debt, hard to get out of it. The latest Financial Stability report from the Bank of England highlights that the UK's consumer debt situation is precarious. This is really obvious when you look at the chart below, which shows how demand for credit has grown massively in every category, from credit cards to car finance: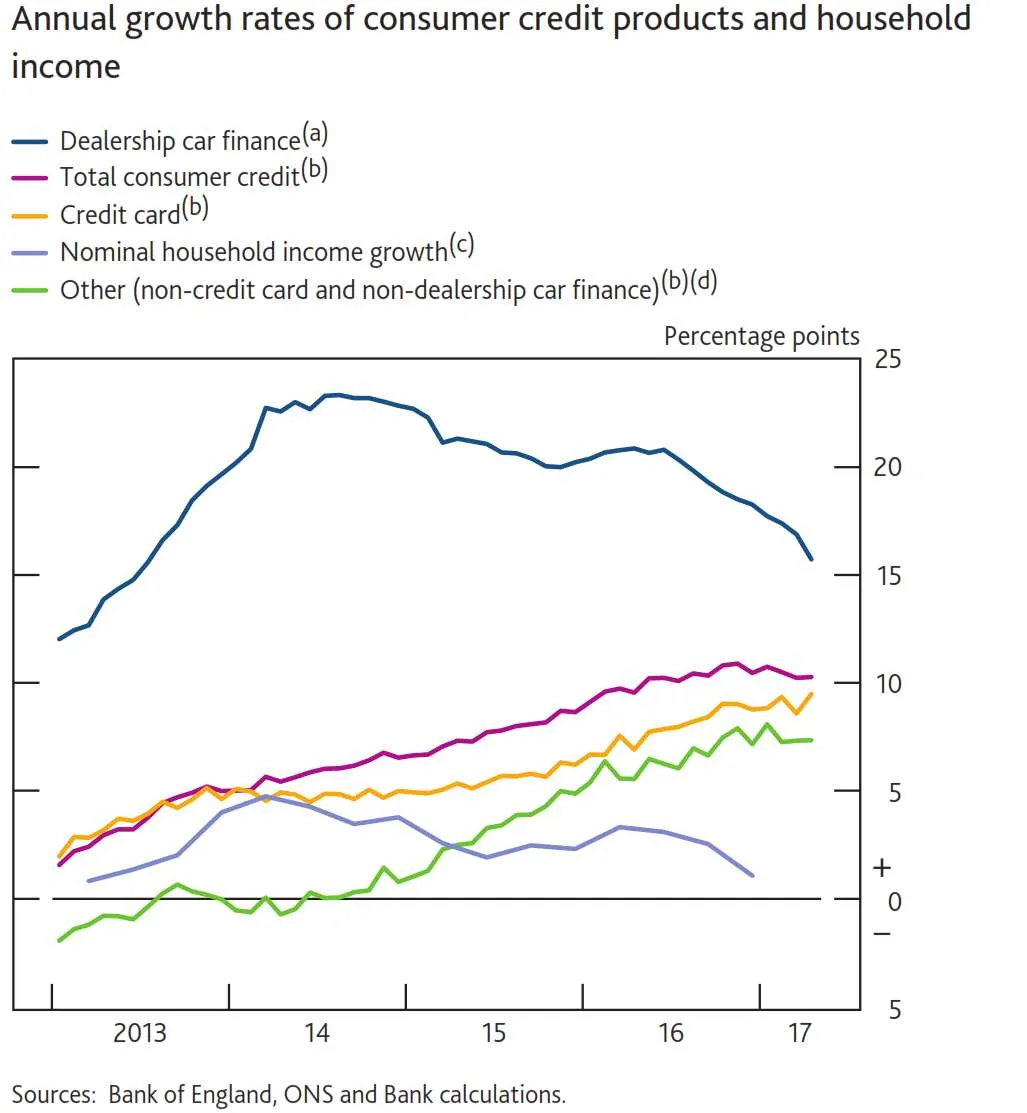 You can check the full report for all the gory details. Overall, consumer credit grew by 10.3% over the last 12 months. What makes that scary is that household incomes haven't grown at anywhere like that rate, so it's likely that people won't be able to effectively pay off that debt.
As a result, the Bank of England is increasing the "countercyclical capital buffer rate" from 0% to 0.5%, and expects to lift it again to 1% in December. That might sound like confusing financial gobbledegook, but essentially it means that major lenders have to set aside a large sum of money to ensure that they won't be sent broke by unpaid debts. Over 18 months, that sum will total £11.4 billion.
The Financial Stability Report is published twice a year. It's not clear whether the situation will be any better when the next report appears. One area the report highlights as largely unknown is the impact of Brexit negotiations. Uncertainty over Brexit has already led to major currency fluctuations.
What is clear is that as an individual, you can make sure you're not part of the problem. If you do have existing credit card or other debt (the average in the UK is £1,600), work to pay it off as quickly as possible. Credit can be a useful part of your financial planning, but not if you let your debts spiral out of control.
Angus Kidman's Findings column looks at new developments and research that help you save money, make wise decisions and enjoy your life more.
Picture: Wei Huang/Shutterstock