Things to do in Singapore
Look inside the multicultural city of Singapore with the city's must-dos.
A multitude of cultures makes up Singapore, creating a diverse, busy and exciting city to visit.
There's a buzz in the air that refuses to dissipate and a blend of colourful shops and dense gardens to make your eyes water. Whether you're in for shopping, sightseeing or touring, you'll not be short on activities or attractions to keep you entertained. Want to know more?
We have the best spots to check out while in Singapore right here.
---
Top things to do in Singapore
Gardens by the Bay
Gardens by the Bay is a 101 hectare nature park in the middle of the city.
It's home to a diverse ecosystem with trees that are 16 storeys high and one of the world's tallest indoor waterfalls. By night, watch the trees come alive in a light and sound show.
---
Marina Bay
Head to Marina Bay to taste a bit of luxury at the famous Marina Bay Sands resort.
Everything you could possibly need to entertain yourself is there. Marina Bay is the epicentre for all of Singapore's main attractions and has picturesque views from the lookouts.
---
Orchard Road
Like every metropolis, there needs to be shopping. Take a stroll down Orchard Road to shop in one, or a few, of its 47 shopping malls.
You'll find local and international brands along with eateries in-between the designer labels.
---
Singapore Botanic Gardens
The Singapore Botanic Gardens are a 158-year-old tropical garden in the middle of Singapore. It is the only tropical garden to be named a UNESCO World Heritage Site.
Within the gardens, you'll find 47 heritage trees, the National Orchid Garden, Heritage Museum and an educational and discovery zone.
---
Sentosa
Just off the coast of Singapore lies the island of Sentosa. It's an entire island dedicated to fun.
Sentosa is family friendly with a number of amusement parks and is also perfect for adults looking to getaway from the hustle and bustle of the city as it offers plenty of beaches.
Although you could spend an entire week on Sentosa with the amount of activities available, it also makes for an ideal day trip.
---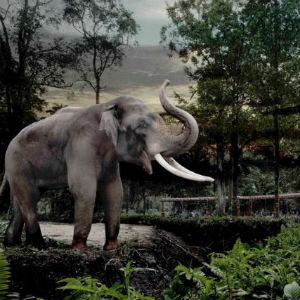 Singapore Zoo
Get up close and personal with the animals from 11 different zones that call the Singapore Zoo home. There are numerous exhibits, shows and tours for you to partake in.
The most popular is the night safari where you can see tribal shows and the rainforest at dusk.
---
Merlion Park
Stop over at Merlion Park to take a selfie with the eight-metre-tall Merlion Statue. It's half-lion and half-fish and represents the history behind Singapore's name.
The bottom half, which is the fish, represents when Singapore used to be an old fishing town. The top half of the lion stands for Singapura, which is the city's original name and translates to lion city in Malay.
---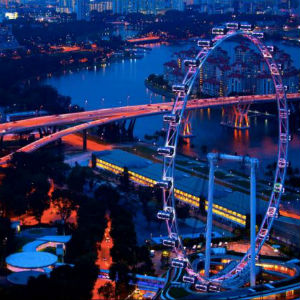 Singapore Flyer
For 360-degree views of Singapore, look no further than the Singapore Flyer. The 42-storey-tall Ferris wheel tops even the London Eye and is Asia's largest observation wheel.
The attraction claims that you can see neighbouring countries, Malaysia and Indonesia, from the top.
---
Little India
With a temple, shopping and plenty of food, what more could you want from Little India?
The area features goldsmiths and sari retailers as well as shops selling flower garlands and spices. Walk through the streets of Little India and try to resist its charm.
---
The best of the rest
Eat: Being such an ethnically-rich city, you'll find all kinds of flavours in Singapore. Many of its native dishes bear Indonesian, Malay, Chinese and Thai influences. Eating hawker and street food is a cultural pastime that should be experienced.
Drink a Singapore Sling: Unlike Chinese fortune cookies the Singapore Sling was born in Singapore. No one knows the year this gin-based cocktail came into being, but it was first mixed at Long Bar in Raffles Hotel.
Discover historical Singapore: From Japanese Occupation to British Colonialism, Singapore is steeped in history. It's Changi Chapel and Museum is one of the best places to learn of the stories behind its WWII prisoners of war.
Go on the SMRT: Short for Singapore Mass Rapid Transit, this transport system is one of the world's best. Have somewhere to go? Get there fast on the SMRT.
---