Los Angeles attractions: The six best things to do in Los Angeles
Discover the magic of Los Angeles with these six activities.
The buzzing city of Los Angeles is a haven when it comes to finding exciting and memorable activities to do. The only problem is deciding which ones to do!
To help you plan that ultimate itinerary, and not miss out on a single thing, we've sharing with you a short list of our favourites as well as where to book them for the best price.
---
Top things to do in Los Angeles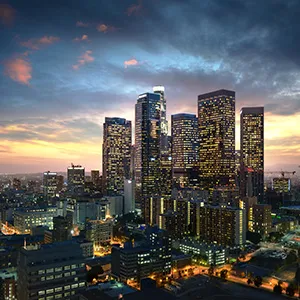 Choose an area and then explore on foot.
Nobody would ever suggest tackling Los Angeles without a car, but once you pick your patch for the day, pull over and explore on foot. Compact areas which can be easily wandered are downtown, Silver Lake, Santa Monica and Venice. If you want an expert to show you the best bits try this tour to eat your way through Santa Monica or check out the local architecture downtown. If you're more into hiking than history, then see Hollywood's natural beauty with a Hollywood Hills hiking tour.
Maybe you need to escape the hustle and bustle of L.A. for a few hours. If so, head to Runyon Canyon for an invigorating sight. There's a tour to suit every need. City Discovery has a bunch of walking tours, and if you plan ahead, you can save some cash.
---
Visit a gallery
Is art and culture more your thing? L.A's newest contemporary art gallery, The Broad, is home to some amazing pieces that are very Insta-friendly. The Getty Center in Los Angeles also boasts an impressive collection, featuring well-known artists such as Van Gogh and Monet. But the art isn't the only thing worth checking out.
The Getty also offers the best views of Bel-Air. Get the most out of your day and pair your Getty visit with a tour of the lavish homes of movie stars.
---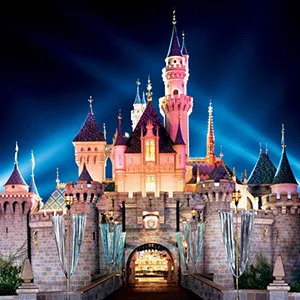 Go on a rollercoaster
Whether you're seeking thrills or a family-friendly day out, Los Angeles has a plethora of amusement parks that cater to big and little kids alike. Universal Studios is perfect for those movie buffs out there, while Disneyland is perfect for those that want a little escapism.
If you're after a park for the kids, then Legoland is a youngster's dream. Perhaps you're a fan of picturesque seaside fun? If so, Pacific Park at Santa Monica Pier is the place to go. Get the fairy floss ready and prepare to scream your head off.
---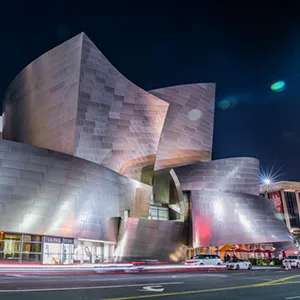 Listen to some music
Spend a night under the stars and catch a concert at the renowned Hollywood Bowl. This natural amphitheatre is a must-visit for any music lover, having hosted everyone from Bob Dylan to The Beatles.
Attending a performance at the Walt Disney Concert Hall is a perfect treat for your ears and eyes. The building is visually spectacular.
Free self-guided audio tours are available as are guided tours.
---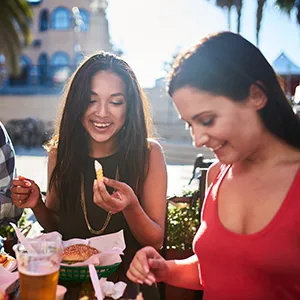 Eat!
Some people say the best way to experience a city is to taste it. Explore hundreds of restaurants and grocers at the Original Farmers Market. This L.A. fixture is one of the best eateries in the city.
Special mention goes to Light My Fire, a store filled with hundreds of different hot sauces. Not sure where to start? Book a tour with some locals. Is vino more your style? Viator has a bunch of vineyard tours that might take your fancy.
---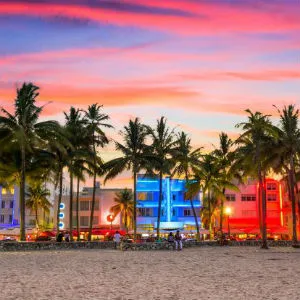 Go for a drive
Hire a car and go on a scenic drive through the picturesque streets of Los Angeles. Smell the ocean air as you make your way through Malibu, or treat your inner film buff as you coast down Mulholland Drive. Remind yourself where you are as you trek through the quintessentially Los Angeles landscape that covers Griffith Park.
For a carefree experience, we recommend booking a car to explore at your own pace.
---