Things to do in Hawaii
Get up close and personal with Hawaii's natural beauty.
Whether you're after a luxurious, relaxing holiday or one filled to the brim with adventure, Hawaii has everything you need. From fiery volcanoes to stunning beaches, it's bound to give you countless memorable moments.
Here's a list of our favourite activities to do in Hawaii, which will appeal to the first-time traveller and the seasoned veteran alike.
---
Top things to do in Hawaii
Take a trip to Molokini
This partially submerged, crescent-shaped island is a haven for divers and bird watchers. The volcanic crater is home to more than 250 marine species, making it a treat for underwater enthusiasts. In the crystal blue waters, you're bound to see schools of tropical fish swimming through an abundance of colourful coral.
On the shore, bird watchers can expect to see a range of beautiful wildlife. We recommend experiencing the beauty of Molokini with an organised tour filled with swimming and diving while you take in some breathtaking views.
---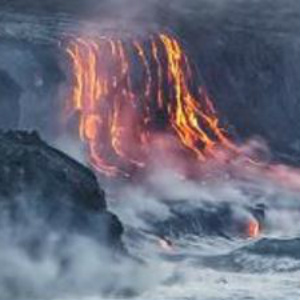 See some volcanoes
It's almost a prerequisite to visit a volcano while you're in Hawaii. Volcanoes National Park is a hot spot with visitors for a reason. Tours give you a memorable close-up of an active volcano, complete with lava.
Most people explore the park by foot or car, but if you're after a little more luxury, pop some champagne and book a helicopter to see the sights.
---
Chase waterfalls in Hilo
Hilo is an incredible area filled with lush rainforests and stunning waterfalls. Follow the Hamakua Coast scenic drive and stop at Akaka Falls, the tallest waterfall on the island.
Pack a picnic, head to Rainbow Falls, and take in the beautiful greenery while the sun rises. The town also hosts several galleries, churches, gardens, and museums. To get the most from your trip, relax and book a tour with a reputable company.
---
Go surfing
It doesn't matter if you're an expert or a beginner, surfing in Hawaii should be at the top of everyone's to-do list. Get a private lesson in Waikiki and learn the ropes in the picturesque ocean. Once you're feeling confident, head out into the waves by yourself. After a bit more of a challenge? Head to Oahu's North Shore, where surfing is the number one priority.
---
Learn how to scuba dive
What better place to learn how to scuba dive? Take a certified course in scuba diving and learn the basics you need to dive anywhere in the world. Explore the tropical waters of Oahu and hang out with the local turtles or search for humpback whales in Lanai. Best of all, your certification is world-recognised so you can take your newfound hobby back to the beautiful beaches of Australia.
---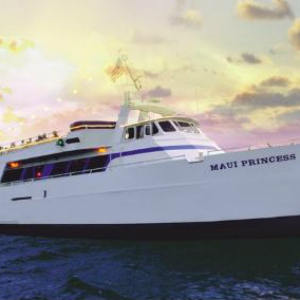 Go on a cruise
One of the best ways to see the natural beauty of Hawaii is on a cruise. If you thirst for adventure, hop onto a catamaran for a snorkelling and diving cruise. Prefer to sit back and watch the world go by? A dolphin or whale watching cruise might be more your thing.
Perhaps you want a luxurious evening on the sea. If so, grab a Mai Tai and enjoy a sunset cruise with dinner. Regardless of what kind of experience you're after, you're bound to find a memorable one with Viator.
---
Meet fish at Maui Ocean Center
There are aquariums, and then there's Maui Ocean Center. For those who prefer exploring the underwater world while staying dry, this could be perfect for you. Get up close and personal with Hawaii's sharks, turtles, stingrays and tropical fish.
The aquarium features a beautiful walk-through tunnel so you can immerse yourself in Hawaii's beauty. Get the most bang for your buck and combine this with a tour of Maui.
---