Best things to do in Fiji: Diving, firewalking and hiking
Discover the cultural, historical, adventurous and relaxing must-dos when holidaying in Fiji.
Tropical island paradises are a haven of relaxation and adventure and Fiji is no different. Whether you're the kind who'd prefer to spend your time in the water swimming among the tropical marine life or exploring the land and its history, there's bound to be something on this must-do Fiji list to suit your travel style.
---
Top things to do
Diving and snorkelling
Whether you're diving in the world-famous Great Astrolabe Reef or snorkelling over soft coral reefs water sports are a must in Fiji.
Some of the country's hotspots include Beqa Lagoon (which is easily accessible from the main island of Viti Levu) and Taveuni, which is well known for its soft corals.
If you're an avid diver, consider joining a liveaboard trip or booking into a dive resort for a few days while in Fiji.
---
Hiking the national parks
Fiji has six national parks each offering a different experience.
For example, Sigatoka Sand Dunes National Park has over 6 kilometres of sand dunes to comb, Bouma National Park on the island of Taveuni has waterfall, coastal and rainforest hikes and the Nausori Highlands of Viti Levu boasts incredible views of the Yasawa and Mamanuca islands.
---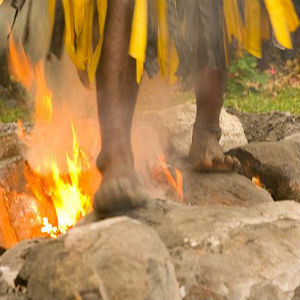 See firewalking in Beqa
Beqa is home to the Sawau tribe, who are known for their tradition of firewalking.
Many resorts, such as Beqa Lagoon Resort, host firewalking demonstrations where warriors skilfully tread over burning embers shouting "O-vulo-vulo".
---
Drink kava
This popular Polynesian drink that's made from a root of a pepper plant, when had in small doses, is a mild sedative that relaxes you and causes you to feel a bit sleepy. While it's widely consumed in Fiji and other islands, and taking part in a kava ceremony is a tradition, there are restrictions about kava in Australia and other countries like the UK.
---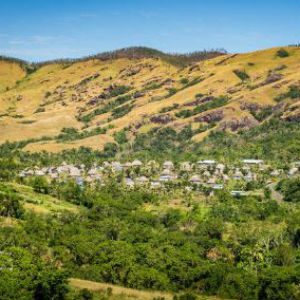 Visit Navala Village
Culture vultures can visit this picturesque village in the highlands of Levu Island.
It's home to over 200 handicraft bures and is great for a day trip with a difference.
---
See the old capital
For something a little different, spend a day in Levuka.
Located on Ovalau Island, it's the former capital of Fiji and is not heavily touristic.
---
Marvel at the Sri Siva Subramaniya Swami Temple
Around a third of Fiji's population is Indo-Fijian, that is, Fijians of Indian descent.
Hindu temples are rife on the islands and are a stunning display of colour amidst the blues and greens.
Sri Siva Subramaniya temple is the largest Hindu temple in the southern hemisphere and you can get there easily from Nadi.
---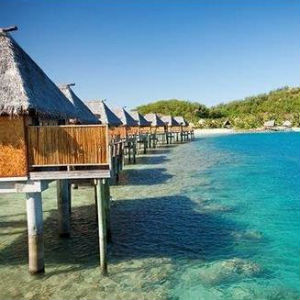 Book a stay in Likuliku Lagoon's overwater bungalow
Okay, so this one's not quite an activity or attraction, but it's definitely a must-do. These are Fiji's only overwater huts and are absolutely brilliant for that couples getaway… or to pop the question (hint-hint).
---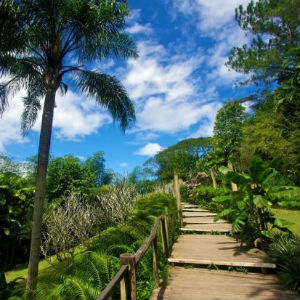 Smell the flowers in the Garden of the Sleeping Giant
Created by the late actor Raymond Burr, this is a tranquil sanctuary of orchids and lily ponds just outside of Nadi.
You'll find multiple tours head out this way to marvel at the beauty of this garden and to explore the nearby mud baths and spas. Well, this trip was meant to be a relaxing one, right?
---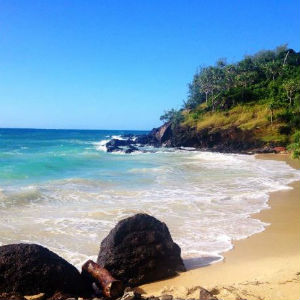 Image: Turtle Island Fiji
Find a room for two on Turtle Island
Turtle Island is home to a couples-only private resort. It's also where the movie Blue Lagoon was filmed.
A-listers frequent the spot and with your own private bure and "bure mama" to cater to your every whim and fancy, you'll be living the celebrity life in no time.
---
More guides on Finder