Things to do in Bali
Experience the spiritual temples and underwater beauty from the relaxed atmosphere of Indonesia's best island, Bali.
Indonesia's most popular destination lives up to its name with a relaxed atmosphere and picture perfect nature.
We created this list of things to do so you can spend more time unwinding in a spa with a traditional massage or visiting the local wildlife and less time organising your itinerary.
Top things to do
---
Visit temples
Bali is not short on temples and many of them are its most famous attractions.
While you can explore them at your own whim and fancy, some of the most renowned worth visiting are Tanah Lot which is a pilgrimage temple on the coast, sea temple Uluwatu and the temple complex of Besakih. This is the largest and holiest Hindu temple in Bali.
---
Rice terraces
There are a number of rice terraces around Bali that make for a perfect afternoon of exploring.
After witnessing their breathtaking views, you can take a dip in the hot springs nearby or grab a bite to eat at one of the local restaurants. Book yourself a day tour to see the most of this mountainous region.
---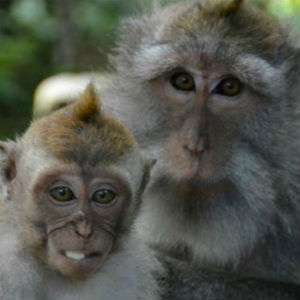 Ubud Monkey Forest
Ubud Monkey Forest isn't just home to the grey long-tailed macaques but also to a number of temples.
You can walk through the lush forest on paved trails watching the monkeys eat bananas and go about their day.
---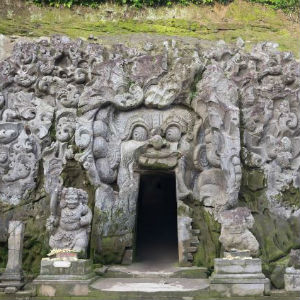 Goa Gajah
Goa Gajah, or Elephant Cave, is an archaeological site that has a relic-filled courtyard. It was built in the 9th century, and its significant historical value makes it a unique place to visit.
Inside, you can find rock-wall carvings, a meditation cave, bathing pools and fountains.
---
Mount Batur
Hike up this 1,700-metre volcano that is famous for its stunning sunrise.
It will only take a couple of hours and you can enjoy a private route to climb Mount Batur.
---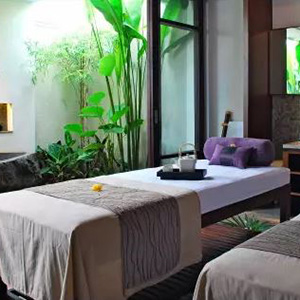 Visit a spa
Bali is the ultimate place to re-energise and relax. Visit one of the many spas to experience a traditional Balinese massage.
The spa treatments include herbs and spices to help release stress.
---
Scuba diving and snorkelling
Snorkelling is beautiful, but for the best sights you need to dive.
Bali has phenomenal dive spots with plenty of exotic fish and colourful reefs to see.
---
Nusa Lembongan
Escape from Bali for the day by doing some island hopping to the neighbouring island of Nusa Lembongan. It offers a chilled atmosphere and fresh fruit at your fingertips.
It's also a hotspot for surfing and dive spots that are cheaper than Bali.
---