Suits Me card review
See if this digital banking app with cashback is right for you.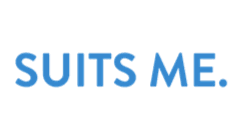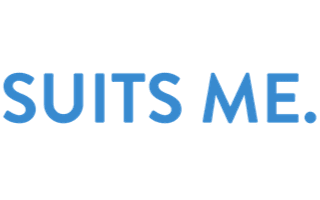 Grab a Suits Me card today
Open your new Current Account in minutes
No credit checks needed
Get a contactless Visa debit card
Cashback on your shopping
Digital account and card Suits Me has been around since 2015, offering banking services to people who may have a hard time opening a regular bank account, for example because of their credit score.
The account comes with a slick app and a tempting cashback option. Let's have a look and see if it could work for you.
What's Suits Me?
Suits Me is a digital-only current account and debit card. It does (almost) all the things a traditional bank account would do, but can be opened in 10 minutes from your sofa, without too much hassle.
You can manage your account online or directly from your phone by downloading the Suits Me mobile app.
How does Suits Me work?
It's all quite straightforward. Once you've successfully applied and opened an account, here's what you get:
Current account. It has a sort code and an account number, you can have your salary paid into it and set up standing orders and direct debits.
Debit card. It's a contactless Visa and you can use it to shop almost anywhere.
Mobile app. It looks clean and easy to use. You can do pretty much all your banking directly from your phone, including checking your online statements, and managing your standing orders, direct debits and any one-off transfers. It also allows you to instantly freeze your card if it gets lost or stolen (and then unfreeze it if you find it).
Envelopes. They're like sub-accounts you can use for savings (so that you're not tempted to spend them). For example, you can set one up for your next holiday, another one for Christmas and another one for long-term savings. You decide how much you want to put in to each of them every month and on what date, then Suits Me will automatically do it for you.
Rewards. This is a pretty rare feature for a digital account. You'll get cashback when you shop at selected retailers with your Suits Me card. You can earn cashback for shopping in-store at around 25 retailers, which includes several supermarket chains. There are also thousands more cashback offers and promotions available when you shop using your card online. The percentage of your spend that you get in cashback depends on the retailer.
How much does Suits Me cost?
Compared to similar digital accounts such as Revolut or Starling, Suits Me isn't exactly cheap. UK card purchases are free, but expect a fee for pretty much anything else: UK ATM withdrawals, foreign card purchases, foreign ATM withdrawals, cash loads at PayPoints, and even direct debits. The full list can be accessed on Suits Me's website.
There is also a monthly fee. You can choose between two different plans:
Premium. It costs £4.97 a month.
Premium Plus. If you go for the £9.97 a month plan instead, you get 4 free UK ATM withdrawals a month, plus a (slight) discount on direct debits, cash loads and international money transfers.
Finally, getting the card is free, but loading it for the first time costs £9.97, so that's how much starting to use the account will cost you.
Is Suits Me safe?
Suits Me isn't a bank, so your deposits won't be protected by the FSCS.
However, it is fully licensed by the Financial Conduct Authority and keeps your money in a segregated account (separate from the company's finances), so that even if Suits Me were to go bust, it would be safe.
Compare Suits Me against its competitors
Pros and cons
Digital-only current account that can fulfil most of your basic banking needs.
You can apply and open an account in a few minutes, without credit checks.
Earn cashback when you shop at certain retailers, including some supermarkets.
You can put money aside in an "Envelope" to save towards a goal.
You can deposit cash in the account at PayPoints (for a fee).
Multi-lingual customer services team can be contacted by phone, email, website live chat or Facebook chat.
Many different fees to keep track of. There are cheaper options out there.
It doesn't offer anything more than a basic current account (no overdrafts, loans or saving accounts available).
No physical branches to visit in person.
The verdict
Suits Me markets itself as a solution for people who would normally find it hard to get a bank account from a traditional bank, such as expats, people with poor credit scores or people who have just moved to the UK from another country.
It does offer an efficient and hassle-free banking solution to these customers. However, it isn't the only one doing so. Competitors tend to be cheaper and have simpler pricing structures, so it's worth checking them out first.
However, the cashback feature is a game-changer, because other free digital banking apps don't normally offer it. If you really like Suits Me and often shop at some of the featured retailers, it could be good value for your money.
Frequently asked questions
More guides on Finder