Student gadget insurance
Find out what gadget insurance for students includes, who qualifies for it and how to find the best cover for you at the best price.
Get cheap student gadget insurance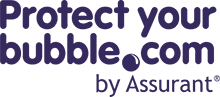 Worldwide cover for theft & damage
Unlimited repairs
Buy online in 3 minutes or less
Go to site
For most students, counting the pennies is important. On one hand, this can mean that spending money on an insurance policy every month might feel like an unnecessary expense, but could you afford to repair or replace essential devices, like your laptop, without cover? If the answer is no, read our guide to finding a student gadget insurance policy that won't break the bank.
What is student gadget insurance?
Student gadget insurance is gadget cover (for things like mobile phone, tablet and laptop) tailored to the needs of students. This usually means cover in halls and away from home.
Do I need student gadget insurance?
That's up to you, but consider whether you'll have the funds to replace your phone, laptop or tablet if they are damaged, lost or stolen.
As a student, it's likely you rely on these items to do your work, which makes them even more important. Any delay in repairing or replacing them, especially your laptop, can interfere with your studies.
What is covered under student gadget insurance?
The exact specifications of the policy will vary by provider and cover level, but gadget insurance tends to include the following benefits:
Accidental damage (including cracked screens)
Theft
Cover for flood and fire damage
Unauthorised call cover (for stolen phones)
Mechanical breakdown (if the device is out of warranty)
Liquid damage
Cover anywhere in the UK, and international cover up to a certain number of days
What isn't covered?
This will also vary by insurer, but your insurer won't usually cover the following:
Your excess (the amount you have to pay towards a claim)
Mechanical breakdown before the expiry of the manufacturer's warranty
Cosmetic damage that doesn't affect the operation of the device
Accidental loss (this may be an optional extra)
Any gadget you cannot provide proof of purchase for
Theft claims without a crime reference number from the police
If you don't look after your devices or you leave them unattended, your claim might be rejected
Most policies will have a limit on how old a device or gadget has to be in order to qualify for cover. This is often a maximum of one year from new, but some insurers allow you to take out cover for devices and gadgets up to three years after you've purchased them from new. Similarly, most insurers won't cover devices bought second-hand.
What gadgets are covered?
Most student gadget insurance policies cover the following devices:
Cameras (including digital and video cameras)
Games consoles
MP3/4 players
Sat-nav and GPS devices
Palm tops
Ereaders (like Kindle)
How to find the best student gadget insurance
What is best for one person might not be best for another, but here are a few steps you can take to find the right deal for you:
Check if you're already covered. There are banks in the UK that cover mobile phones and other gadgets as standard when you open an account. Even if you have a student account, some perks may be included. Additionally, if your parents or guardians have home insurance, your gadgets may be included in their cover, even while you're away at uni. Your own accommodation provider might also provide insurance, but this cover can be limited.
Choose your level of cover. Most policies include liquid damage and theft as standard, and for student policies, your gadgets are usually covered anywhere in the UK. However, things like cover for loss and worldwide cover are often optional extras. If this is something that is important to you, make sure you add these items to your cover. If not, you can save money by going for a policy that doesn't include them.
Remember cheap doesn't mean best. As a student, it's understandable that you'd want to keep the cost of your policy as low as possible. However, make sure to check exactly what the policy includes before you buy it, as there's no point paying for something that isn't right for you.
Look at a multi-gadget policy. Some providers offer multi-gadget discounts, which can help if you are insuring a number of different gadgets.
Compare policies and get a range of quotes. It always pays to shop around and compare providers to find a policy that gives you your desired level of cover for the best price.
Bottom line
As a student, you probably feel that those few pounds you have to spend on your premiums each month would be better spent on food or a good night out, but consider what would happen if one of the devices you use to do your coursework on got damaged or stolen. Could you afford to repair or replace it straight away? If not, what would that mean for your degree?
Even if the gadget that breaks is not essential to your studies (like a games console), that can have a negative effect on your life as well. Uni life is stressful without losing the stuff you use for fun.
When you look for a gadget policy, make sure to shop around to find the best deal for you, but always read the small print to see exactly what is and isn't covered.
Frequently asked questions
More guides on Finder