Starling Bank launches euro debit card for both personal and business customers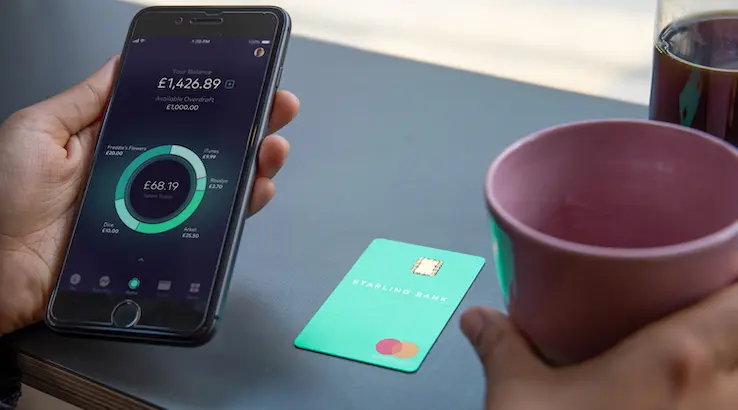 You can now get a double-currency Starling debit card to spend in both euros and pounds.
Challenger bank Starling has launched a euro debit card that allows you to make purchases in both euros and pounds.
Starling is also introducing business euro accounts, so euro accounts and the double-currency debit card are now available for both business and personal customers.
They're meant for consumers and business owners that often travel or make transactions in the eurozone. This comes nine months after Starling announced its first euro accounts for personal customers back in February.
Read our full review of Starling
How does Starling's euro debit card work?
In order to get a euro debit card, you need to open a euro account first, which you can do very quickly by tapping "get another Starling account" in the app. You'll get a full euro account with its own IBAN and will then be able to link it to your existing Starling debit card.
You'll then be able to use the card to spend both the money on your sterling account and on your euro account. You can switch from one to the other with a tap in the app.
Similarly, if you already have a Starling euro account and were anxiously waiting for the corresponding card, cheer up, because you won't need a new one. You just need to update the app, open up your euro account, go to the card section of the app and click the "link card to euro account" button. Your existing card will then start working with both currencies.
Opening a personal euro account with Starling is free and making payments with the card will also be free. There is a 0.4% conversion fee when you move money from your sterling account to your euro account.
How does Starling's business euro account work?
Just like Starling's sterling business account. Starling's business euro account allows you to receive and make payments directly in euros, avoiding any foreign currency or international payment fees. Your Starling business debit card will function both in pounds and euros, depending on the currency of the transaction.
There is a £2 monthly fee to use the account and a 0.4% fee to convert pounds to euros when topping up the account.
"Businesses of all sizes have customers and suppliers spread across different countries. Our new Business Euro Account will make a huge difference to these kinds of business customers, who are regularly carrying out international transactions whilst operating on a tight budget," said Anne Boden, CEO of Starling Bank.
Picture: Starling Bank