Small Exchange: South Korea denies forex crisis, Pakistan back on track and IBM dives into blockchain payments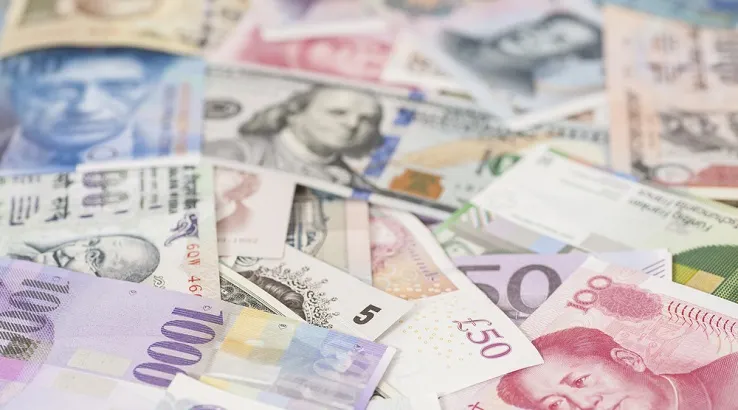 This week's currency news rounded up.
South Korea denies chance of second forex crisis
South Korea's government has rejected any concerns of a second foreign exchange crisis, given the potential risks posed by the burgeoning nuclear program of the Democratic People's Republic of Korea (DPRK).
Xinhua News reports senior secretary of economic affairs Hong Jang-pyo said South Korea's economy was maintaining solid growth as a result of record-high exports and investment, at pace with government forecasts.
South Korea's exports have been trending upwards for 11 consecutive months, while facility investment has enjoyed double-digit increases for 10 months in a row.
The International Monetary Fund (IMF) lifted its growth outlook for the country's economy to 3% for 2017 and 2018. In 1997, South Korea suffered a forex crisis and became dependant upon bailout loans from the IMF.
Pakistan's foreign exchange back on track
Pakistan's finance minister Ishaq Dar told reporters at a press conference that the country's foreign exchange reserves had reached a secure level, rising to $14 billion.
"As far as the economic indicators are concerned, inflation is contained and interest rates are lowest in decades," Dar said, according to GEO News.
In August this year, the Pakistani government saw forex reserves decline $4.2 billion in less than 12 months, despite repeated borrowing from international markets. The World Bank denied bailout requests.
The finance minister said that at the end of the 2016/17 fiscal year, inflation came in at 4.2%, emphasising that the government was focused on developing higher economic growth and pursuing progressive targets.
"We have monitored, managed, and controlled expenditures to a large extent," Dar said.
"Even after curtailing the energy deficit and addressing the load shedding problem to a large extent, we have managed to bring down circular debt."
IBM launches cross-border blockchain payments
International technology company IBM has joined forced with blockchain startup Stellar and payments company KlickEx Group to enable high-speed cross-border payments for banks and other financial institutions.
The solution aims to speed up clearances and settlements on a single network in near real time and is active in 12 currency corridors between the Pacific Islands and the United Kingdom.
For example, IBM said that in the future, its service could make it possible for a farmer in Samoa to enter into a trade contract with a buyer in Indonesia, while covering all aspects of their transaction.
"The blockchain would be used to record the terms of the contract, manage trade documentation, allow the farmer to put up collateral, obtain letters of credit, and finalise transaction terms with immediate payment, conducting global trade with transparency and relative ease," IBM said.
Each week Small Exchange sums up currency news from around the globe and looks into how it impacts exchange rates and options.
Picture: Shutterstock
---