Where to buy the perfect bottle of wine
Discover new places to track down the best tipple.
So you're looking for the perfect bottle of wine. Maybe you want a crisp white, or a rich red, or maybe a sweet rosé. Maybe you have a preferred grape type. Or maybe you still haven't decided quite what you want yet at all.
Whichever of these applies to you, we're here to help.
Where to buy wine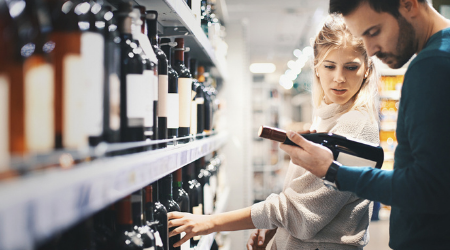 Our pick of Tesco's reds for around £10 or less. Find out about Clubcard discounts on Tesco's wine range.
Read more…
Love wine? We've complied a list of our favourite online wine retailers to help you make the best choice with your next online wine order!
Read more…