Satisfy your cravings by subscribing to a monthly snack box
Choose a tasty snack subscription box delivery here.
Snack subscription boxes are a great way to try out special, quality food items that aren't readily available in the shops. The contents of the boxes provided by different companies are hugely varied and even suit different interests – from healthy eating to Japanese culture. See if any boxes listed below take your fancy.
Top snack subscription boxes
---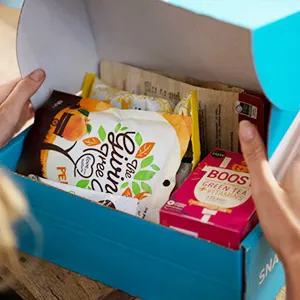 1. Myvitamins

Ensure your house is always stocked with healthy, nutritious treats
Each myvitamins snack box is put together by nutritionists to guarantee all its contents are good for you, without sacrificing flavour. Subscribe and you'll receive a mixture of snacks and drinks from both well-known brands and myvitamins' own creations.
Subscription costs £12.99 - £14.99 per month.
Delivery is free.
Only healthy snacks included.
---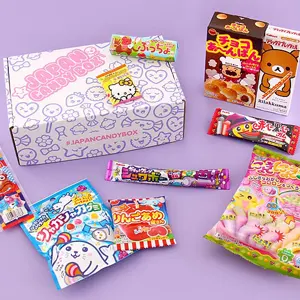 2. Japan Candy Box

Explore the quirky flavours of Japan with a monthly Japan Candy Box
Ten snacks come in every delivery, each of which is packaged in classic Japanese "kawaii" style. These are guaranteed to be unlike anything you'll find in your local newsagent's.
Subscription costs $18.20 - $19.90 per month
Delivery is free
Free entry to a raffle for the Japan Candy Megabox
Go to Japan Candy Box website View discount codes for Japan Candy Box
---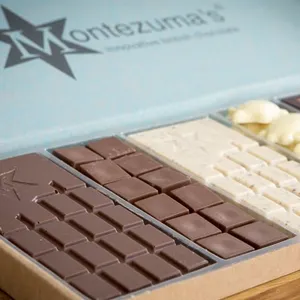 ---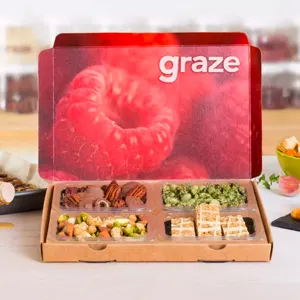 4. Graze

The Graze team are passionate about making delicious healthy snacks out of carefully selected ingredients
Graze has cooked up over a hundred different snacks, both sweet and savoury. When signing up you can choose whether you want a monthly variety, light or protein box, each of which comes with four perfectly portion-controlled treats.
Subscription costs £3.99 a month.
Delivery is free.
Rate snacks to control whether they come back.
---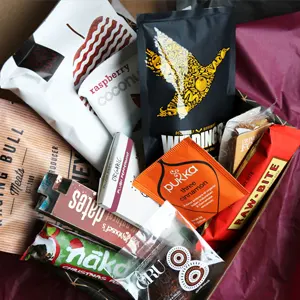 5. Primal Snack Box

Primal provides tasty nibbles to those following paleo, vegan, gluten- or dairy-free diets
All snacks are suitable for the paleo diet. There are three different box categories to choose from, to satisfy different tastes and dietary requirements.
Subscription costs £16.99 - £19.99 a month.
Delivery is free.
Join the mailing list for 10% off your first box.
Go to Primal Snack Box website View discount codes for Primal Snack Box
---