Give yourself a treat by subscribing to a monthly geek box.
Find your perfect geek subscription box now thanks to our pick of the best geek boxes out there.
Whether you are someone who embraces your inner geek or you know someone who would love a selection of quirky gifts then take a look at our helpful list of geeky subscription boxes. From superhero to anime to pop culture, these boxes have something for everyone.
Another great benefit of subscribing to a geek box is that it's hassle-free – the box will arrive to your door every month. So why not indulge in a little geeky treat every month by subscribing to a box below.
Top geek subscription boxes
---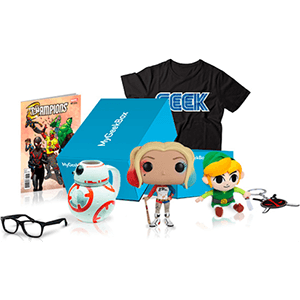 1. My Geek Box

Get your geek on and subscribe to box of unique collectables every month from Geek Box.
Get your hands on between 5-7 hand- picked geeky items as well as a monthly surprise and limited edition t-shirt in every monthly box from Geek Box. Perfect if you're a fan of unique and rare novelty items.
A 6 month subscription costs £16.99 per month.
Delivery is free.
Exclusive offers for subscribers.
Go to My Geek Box website View discount codes for My Geek Box
---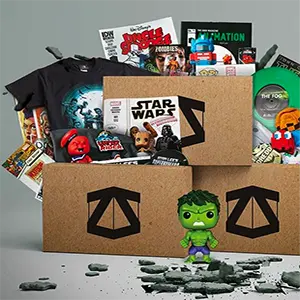 2. ZBOX

ZBOX offers monthly mystery boxes to satisfy your inner geek.
Get different themed geek boxes every month containing over £40 worth of merchandise. From zombies to retro games to pop culture these boxes are perfect as a monthly treat or a gift for one of your geeky friends.
For a 6 month subscription it costs £17.99 per month.
Delivery is free.
Each box contains a dedicated ZBOX magazine.
---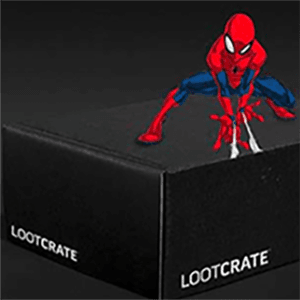 3. Loot Crate

Loot Crate offer a range boxes which cater to all types of geeks.
Whether you're an anime geek or you're really into your comic books, Loot Crate will have something for you. They offer exclusive figures, t-shirts, home goods, and a surprise in every box.
A 6 month subscription costs £21 per month.
Delivery is free.
Boxes will be catered to your chosen geek theme.
---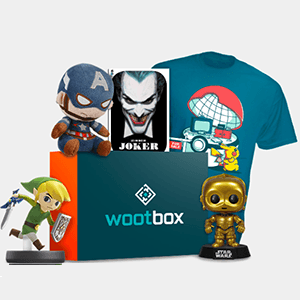 4. Wootbox

Get your hands on a whole array of geeky gifts every month with Wootbox.
Each Wootbox contains a hand-picked selection of video games, manga, series, sci-fi and fantasy films. Each box is worth £45 and the items follow a specific theme each month.
A 6 month subscription box costs £18.15 per month.
Delivery costs £5.19 per box.
Subscribers get a chance to win the MegaWootbox worth £1800.
---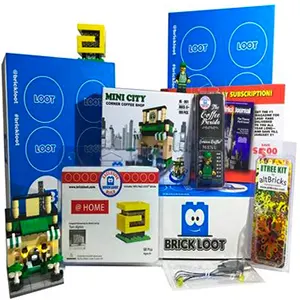 5. Brick Loot

Get your LEGO fix all the way from the US by subscribing to Brick Loot today.
If LEGO is your thing then look no further. Loot Box offers 4-8 exclusive items in every box to satisfy your inner brick building geek.
A 6 month subscription costs $24.95 per month.
Delivery costs $15 per box.
Loot box offers you the newest brick items before they hit the market.
---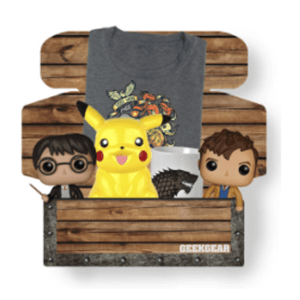 6. GeekGear

GeekGear offer exclusive geeky merchandise tailored to a different theme every month.
Get a different themed box every month to satisfy your geeky side. GeekGear offer 5-10 items in each box including unique t-shirts and exclusive merchandise you won't find anywhere else.
A 6 month subscription costs £107.94 upfront, £17.99 per month.
Delivery is free.
There is no contract, you can cancel anytime.
---