Discover great new craft beers and real ales with a subscription box
Are you ready to take your relationship with beer to the next level?
Beer subscription services are accessible to people with any level of beer know-how. Even if you know only that you love craft beers or real ales, and your understanding of stops there, a beer subscription can help you develop your tastes. Many suppliers provide you with information about each beer, and equip you with the tools you need to begin tasting like a pro.
If you're already a master beer connoisseur, fear not, you can find a beer club perfectly suited (or that tailors to) your tastes. Subscription boxes also make a great gift, and in our list you'll find the perfect box for any kind of beer lover.
Top beer subscription boxes
---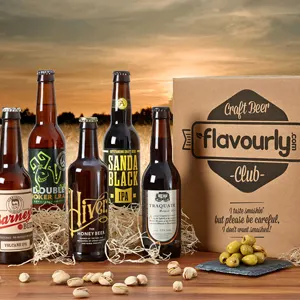 1. Flavourly

Flavourly is all about bringing you beer from the little guys – you won't find these in your local supermarket
The perfect box if you're on the hunt for small batch craft beers with more experimentation and attention to detail during a careful brewing process. Choose from "Lighter", "Darker" or "Mixed" boxes.
Each box contains 10 mixed craft beers, and costs £25.
Delivery is free.
Rate and review your beers each month to get more of what you love and less of what you don't.
---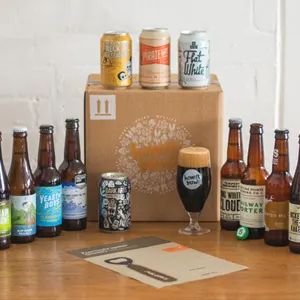 2. Honest Brew

At Honest brew, your monthly 'Honesty box' is carefully curated to match your tastes
To help you discover new beers that you'll love, you can set your taste profile and then rate each beer. What's more, if there's a particular flavour you'd like to receive more of, just add a special note.
Each box contains 12 mixed craft beers, and costs £35.90.
Delivery is free.
Discover new and established independent breweries.
Go to Honest Brew website View discount codes for Honest Brew
---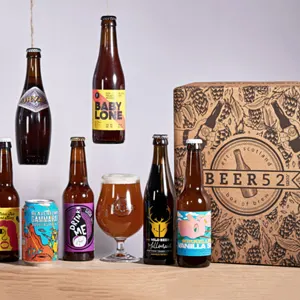 3. Beer52

With Beer52, each monthly box has a theme, from "Oop North" to the Mikkeller Beer Celebration
Beer52 seek out unusual, small batch craft beers from around the globe, and advocate beer that is "rebellious, anti-establishment and witty". Choose "Mixed & Surprising" or "Light & hoppy" boxes.
Boxes of 8 beers cost £24, and boxes of 10 beers cost £29.
Delivery is free.
Each box additionally contains a magazine and a snack.
---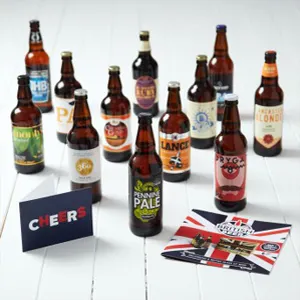 4. Best of British Beer

Best of British Beer is waving the flag for this country's finest independent producers
Best of British Beer scours the country for new and exciting beers from independent microbreweries, so that you can receive 12 different 500ml bottles of quality ale each month ...AND a pub quiz!
Each box contains 12 ales and costs £36 when you subscribe for six months.
Delivery is free.
Branded beer glass and beermats with your first order.
Go to Best of British Beer website View discount codes for Best of British Beer
---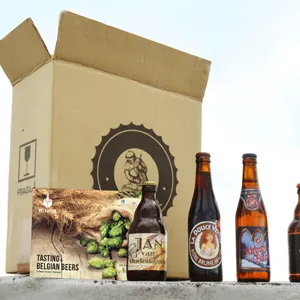 5. BelgiBeer

Belgian Beers are known worldwide for their diversity and quality. Now BelgiBeer can deliver them to your door
Every month, BelgiBeer helps you discover a new independent Belgian brewery, bringing you freshly brewed beers from the land of waffles, chocolate and sprouts.
Each box contains 8 Belgian beers, and costs £24.
Delivery costs £4.90.
Get two months free when you subscribe for a year.
---