Shark vacuums and steam cleaners – Rated by owners
We surveyed Shark product owners to see what they made of their various vacuum and steam cleaners. Here's what they said.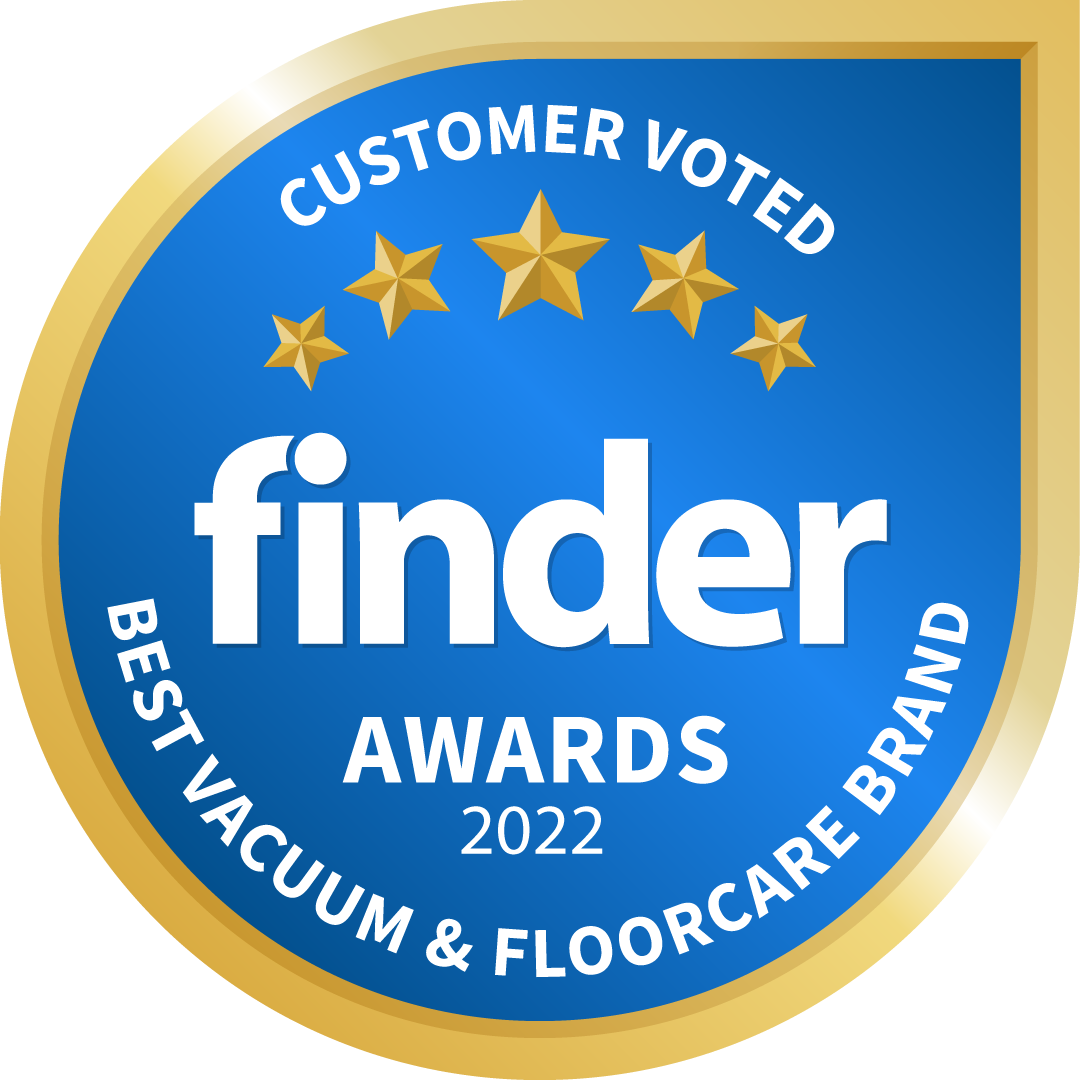 Affordable appliances with a strong reputation
Other brands may not get clogged as easily
Shark swept its way to joint top for value for money, alongside Motorola in the Finder Retail Awards 2022. Shark was the best value for money brand in the vacuum and floorcare category. Finder surveyed 1,194 consumers about their cleaning appliances, including how reliable they were and whether they were satisfied with their performance. Shark scored 4.5 stars out of 5 overall, and 87% of customers would recommend Shark to a friend. Shark makes all sorts of affordable cleaning appliances for pet hair, human hair, dust and everything in between.
| Area | Score |
| --- | --- |
| Overall customer score | ★★★★★ |
| Value for money | ★★★★★ |
| Reliability | ★★★★★ |
| Performance (customer rated) | ★★★★★ |
| Satisfaction | ★★★★★ |
| Would recommend the brand to a friend | 87% |
Shark's product range
Whether you have carpets, tiles, pets, or want a lightweight vac to clean your car, Shark has you covered. It has a range of upright, cordless, corded, and cylinder vacs. Its handheld range has a few nifty WandVacs for the quick touch up, and a pet model to lift up stubborn hairs. You can check out Shark's handheld collection here: https://www.finder.com/uk/shopping/handheld-vacuum-cleaners
What is Shark known for?
Shark's cleaning appliances won't cost you a fortune, and tend to do a good job. Most of its vacs have anti-hair wrap technology, so you won't be pulling your hair out trying to untangle any. The cordless models have a run time enough to clean most of your house. Its corded range has DuoClean technology, suited to clean hard floors and carpets. Its handhelds are lightweight and easy to use in tight areas and won't take up storage space.
Shark customer reviews
The customers we surveyed owned Shark carpet cleaners, stick vacuums, corded and cordless vacuums, and handheld models. Many think their prices are reasonable and that they are easy to use. Some are keen on the suction, while others thought some models clogged easily as they got full. Those with pets generally praised their models' performance, and the anti-hair wrap was also a positive. Overall, 87% of customers would recommend Shark to a friend.
Overall verdict: Shark vacuum cleaners and floorcare
Shark makes quality vacuum and carpet cleaners that'll last a while if you treat them right. Make sure to choose the right one though, as its models are designed for different purposes.
Frequently asked questions
Retail brand customer ratings
These scores are based on a survey of customers carried out in June 2022. Read more about our methodology here.
We show offers we can track - that's not every product on the market...yet. Unless we've said otherwise, products are in no particular order. The terms "best", "top", "cheap" (and variations of these) aren't ratings, though we always explain what's great about a product when we highlight it. This is subject to our
terms of use
. When you make major financial decisions, consider getting independent financial advice. Always consider your own circumstances when you compare products so you get what's right for you.