Hargreaves Lansdown Active Savings review
Find out how the Active Savings product from Hargreaves Lansdown works and how you can use it to manage several savings accounts in one place.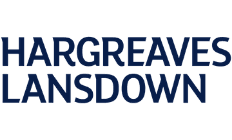 Hargreaves Lansdown may be primarily known as an investment management platform, but you can also put cash into a savings account using its Active Savings product.
What kind of savings accounts does Hargreaves Lansdown offer?
Hargreaves Lansdown offers a product called Active Savings, which allows you to choose between several savings accounts in one platform. These accounts are offered by other banks that are partnering with Hargreaves Lansdown. Using Active Savings, you can move your money between these accounts effortlessly, without having to complete a lengthy application process each time.
Hargreaves Lansdown doesn't charge its Active Savings customers. Instead, it charges its partnering banks. This may mean the interest rates offered are lower than what you'd get by opening an account with the banks directly.
At the moment, there are instant access accounts, limited access accounts and accounts with fixed terms of up to five years to choose from. There are Sharia-compliant accounts available too.
How can I open an Active Savings account?
You can apply to open an Active Savings account via the Hargreaves Lansdown website. To apply, you'll need to share some basic personal and financial details. You'll also have to nominate the current account you want to make deposits from.
If you already have a Hargreaves Lansdown investment account, there's no need to fill out a separate application. Just head to the Active Savings tab on the Hargreaves Lansdown website.
Once your account has been created, you'll make a deposit from your nominated current account into Hargreaves Lansdown's 'cash hub'. This is essentially a holding account, from which you can transfer your savings to any of Hargreaves Lansdown's partner accounts.
To withdraw your savings or move it to another account, you'll first have to transfer it back into the 'cash hub'. Funds will earn 0% interest in the 'cash hub', so there's no benefit to keeping money there for too long.
Pros and cons of an Active Savings account
Pros
You can open an account with as little as £1.
Choose between several savings account providers partnering with Hargreaves Lansdown.
Switch your money from one partner to another without any paperwork or identity checks.
Cons
You may get a better interest rate by going directly to the partnering banks.
Our verdict
This product gives you the flexibility to easily move your money to a savings account with a better rate.
However, you'll often receive a lower interest rate compared to what you'd get by applying directly with the partnering banks.
If you're happy to sacrifice some interest for this added convenience, you'll be pleased with Hargreaves Lansdown's Active Savings product.
Compare other savings accounts
Table: sorted by interest rate, promoted deals first
The offers compared on this page are chosen from a range of products we can track; we don't cover every product on the market...yet. Unless we've indicated otherwise, products are shown in no particular order or ranking. The terms "best", "top", "cheap" (and variations), aren't product ratings, although we always explain what's great about a product when we highlight it; this is
subject to our terms of use
. When making a big financial decision, it's wise to consider getting independent financial advice, and always consider your own financial circumstances when comparing products so you get what's right for you.
We show offers we can track - that's not every product on the market...yet. Unless we've said otherwise, products are in no particular order. The terms "best", "top", "cheap" (and variations of these) aren't ratings, though we always explain what's great about a product when we highlight it. This is subject to our terms of use. When you make major financial decisions, consider getting independent financial advice. Always consider your own circumstances when you compare products so you get what's right for you.
More guides on Finder