Revolut now supports Apple Pay in the UK (and another 15 countries)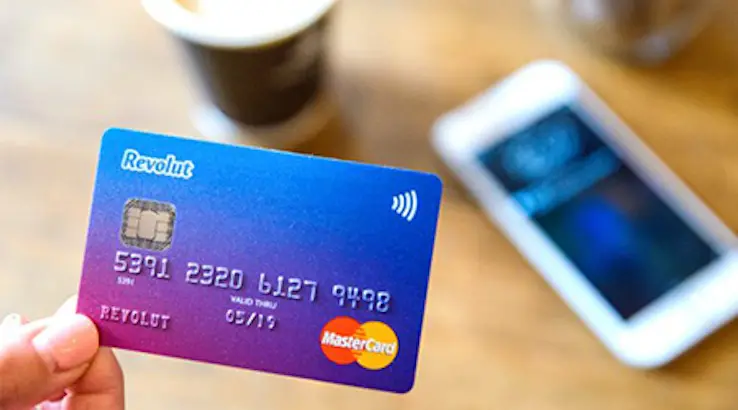 You can now add your Revolut card to the Apple Wallet.
Revolut has launched an Apple Pay feature in the UK, allowing you to pay with your phone even if you use an Apple device. Up until now, you could only do it on Android phones using Google Pay.
You can add your Revolut card to your Apple Wallet either directly from the Wallet itself or from the Revolut app. You can also add virtual cards. You don't need to wait for your physical card to arrive in the post to link Revolut to Apple Pay. Once it's linked, you can pay with an iPhone, Apple Watch or iPad.
Founded in the UK in 2015 as a multicurrency card, Revolut offers both personal and business digital-only current accounts, is available in all EEA countries and has around 4 million customers. You can read more about its features in our dedicated Revolut review.
Apple Pay is accepted by thousands of merchants across the UK. At the beginning payments were limited to £30 a transaction like all other contactless payments, but Apple says that these days most terminals accept limitless Apple Pay payments.
Other countries where Apple Pay is being launched are France, Poland, Germany, Czech Republic, Spain, Italy, Switzerland, Ireland, Belgium, Austria, Sweden, Denmark, Norway, Finland and Iceland.
"Our customers have been requesting Apple Pay for a long time, so we are delighted to kick off our rollout, starting with our customers in 16 markets. This is a very positive step forward in enabling our customers to use their money in the way that they want to," said Revolut's product owner for card payments, Arthur Johanet.
The announcement was somewhat expected, as all Revolut's main competitors (Starling, Monzo and N26) have been supporting both Google Pay and Apple Pay for months now – the last was N26, which launched Apple Pay in February.
Revolut also launched Group Vaults last month, a feature that allows family and friends to create sub-accounts and save together for a common goal, such as a holiday.