Red list for travel reduced to just 7 countries from today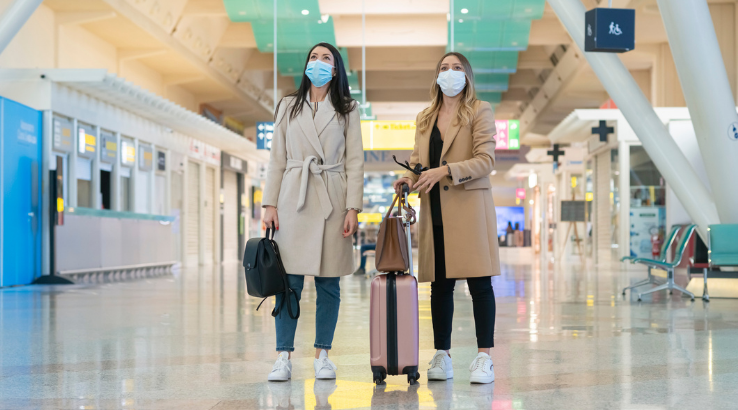 UK quarantine requirement has dropped for another 47 countries including Mexico and Thailand.
The government's red list of countries was cut by 47 countries and territories at 4am today, Monday, saving UK travellers to these countries hundreds of pounds in test and quarantine costs.
All that remains on the red list are 7 countries: Colombia, Dominican Republic, Ecuador, Haiti, Panama, Peru and Venezuela.
There are only 2 lists of countries: red and "rest of the world". The 47 countries added to the "rest of the world" list include the popular destinations South Africa, Mexico, Thailand and Brazil.
Following a rule change on 4 October, fully vaccinated travellers (and those under 18) entering the UK from countries on the non-red ("rest of the world") list, including the 47 new ones, have to take only 1 COVID test, which is a PCR on day 2 after arrival. We cover the requirements for kids in more detail in our main guide to COVID tests.
Unvaccinated UK travellers arriving from non-red countries need to take a test before travelling to the UK, self-isolate for 10 days when they arrive, and take tests on day 2 and day 8 (in England, they also have the option of a day 5 test to end isolation early).
Anyone returning to the UK from a red list country must take a test before they travel, and enter hotel quarantine when they arrive, at a cost of more than £2,000. They must also take a PCR test on day 2 and day 8.
Day 2 lateral flow tests coming
The government says it intends to relax the requirement for a day 2 test to be a PCR type, and will allow lateral flow tests, which are cheaper, for day 2 testing. It's expected that this change will happen before half-term in the UK, which begins on Friday 22 October, but no date has been announced.
Day 2 PCR tests can cost from around £40 to around £100, while lateral flow tests cost from £22 to around £45 per person.
The government has confirmed that photographic evidence of a negative lateral flow test will suffice once the change is made.
Scotland, Wales and Northern Ireland, following England's lead, removed the same 47 countries from the red list from today. Scotland will align with England's impending decision to allow lateral flow testing for the mandatory day 2 tests for fully vaccinated passengers coming from non-red list countries, while Wales and Northern Ireland are yet to announce a final decision on this.
Popular reads