Raisin UK review
Raisin UK is a "savings marketplace". Think of the App store or Google store, but for savings products..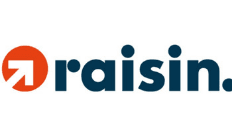 Raisin UK provides you with multiple savings account options through a single application form, speeding up the whole process and making it smarter.
We've looked into it to find out if it really helps you get that much dreamed-of trip to the Maldives out of your savings.
Instant-access savings accounts
Raisin recently introduced an instant-access savings accounts with Teachers Building Society. You can receive a better rate on this account if you agree to give 35 days or 90 days notice before making a withdrawal.
1 year fixed-rate bonds
2 year fixed-rate bonds
3 year fixed-rate bonds
5 year fixed-rate bonds
What is Raisin UK?
Raisin landed in the UK in summer 2018 after establishing itself in Europe as a platform that helps consumers get the best deal from their savings.
Raisin UK is a "savings marketplace" – think of it like your smartphone's Apple or Google store, but for savings. Once you access it, you can then automatically apply for a series of different savings accounts from different banks.
Across Europe, Raisin has 230,000 customers and works with more than 90 partner banks
How does Raisin UK work?
Raisin UK's functioning is fairly simple, and the whole process is done online. If you're considering giving it a go, these are the steps you'll need to take:
You apply. You only fill in the application form once and Raisin UK will then use it to submit your application to the savings products you're interested in.
You browse savings accounts. You look at deals, interest rates and duration of the accounts, and pick the one that suits you better. A little heads up on this: for now, Raisin has only got a limited number of partner banks and products, so it's probably worth checking them out before applying to Raisin, to see if what you're looking for is actually there. If it isn't, our savings account guide may give you an idea of where to start looking.
You transfer the money. Once you pick the account you prefer and decide how much you want to put into it, you select it and top-up your Raisin account with the money.
You get the savings account. At this point, Raisin will get in touch with its partner bank, apply for you and, once you're approved, transfer your savings into your brand new savings account.
Once the product has matured, your savings plus interest will be paid back into your Raisin account. You can then transfer it back to your current account or use it to get another savings account with Raisin.
Video: Raisin UK's CEO on how Raisin can help you get the most out of your savings
How does the Raisin account work?
Raisin has partnered with Starling Bank, a fully licensed digital bank that takes care of managing the deposits on your Raisin account and transferring them to the partner banks once your application has been accepted.
Basically, when you top-up your Raisin account, your money is held by Starling, who keeps it until you get the savings account you pick.
You'll have to sign up to Starling's banking services, but once that's done, you'll get a wallet from which you can fund and manage your savings accounts. However, don't forget that as long as your savings stay in the Raisin account, they won't be generating interest or profit of any kind.
Raisin UK fees
Raisin UK is completely free to use – you won't be charged for signing in, transferring money or applying for saving products.
Raisin makes money by getting a commission from its partner banks, whose products it provides to customers, thus generating cash inflow for them.
Is Raisin UK safe?
With Raisin, your deposits are protected at every stage of the process. Deposits with Starling are protected up to £85,000 by the UK government thanks to the Financial Services Compensation Scheme (FSCS), and so are the deposits with all Raisin's partners.
If you're considering putting aside more than £85,000, Raisin could be a smart solution because it allows you to distribute your money between various savings products with a single application form. As long as you put £85,000 or less in each account, your money is safe and sound, no matter what happens to the partner bank you're saving with.
Pros and cons of Raisin UK
Pros
Various savings products available with a single application form. You only have to do the paperwork once.
Exclusive savings account deals. Raisin negotiates exclusive offers for its users with its partner banks that you won't find anywhere else.
Makes it easier to manage your savings. You can see them all in the same place and always have a clear overview of what's going on.
FSCS protection at every stage of the process. Both Starling and the partner banks with which Raisin UK works are safe for your deposits.
Cons
Few products and partner banks for now. Raisin is working to expand its UK product set, but for now, there aren't that many options available.
No physical branches. Some people may prefer managing their savings in person.
The verdict
Raisin UK acts as an intermediary between consumers and savings account providers, adding an extra layer that enables users to apply and manage more than one savings account at the same time. Thus if you have little savings, and plan on putting them all in the same account, it probably isn't worth the effort.
However, if you're considering a more diversified savings portfolio, Raisin makes a handy tool that can potentially save you quite a lot of time. For now, the options are limited, but once the product set grows, Raisin UK will likely become an interesting and tech-savvy option for British savers.
Frequently asked questions
More guides on Finder