Prepaid card Viola Black draws attention with advertising that tells Monzo to "move over"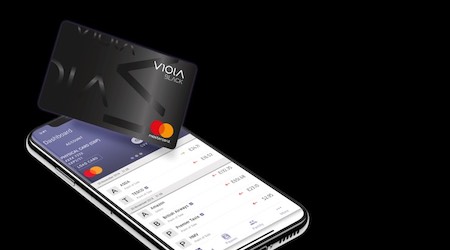 Welsh startup Viola Black's new ad campaign is raising eyebrows in the fintech world.
Prepaid card Viola Black is running an aggressive advertising campaign in London, featuring the tagline "Move over, Monzo". The campaign started with the new year and Viola says it will "feature heavily on London billboards, buses, radio stations and digital platforms" for four weeks.
Monzo, a digital bank that offers a fee-free current account, launched in the UK in 2015 and now has 1 million customers, which made it a brand that smaller fintech challengers want to emulate. Viola Black, instead, is still a small and new provider.
Monzo is also known for its strong online community of loyal customers, who seem less than impressed with Viola Black and its campaign. However, the company replied with a statement saying that "when it comes to advertising to an audience of over 8 million people in one of the world's most iconic cities, you only get one shot at making a first impression – which is why we chose the 'Move over, Monzo' line".
Viola Black charges a monthly account fee of £4 and £2.90 every time you withdraw from a UK ATM, while Monzo doesn't have any monthly fee and also grants free ATM withdrawals.
Moreover, Monzo has a full UK banking licence, which means its customers' deposits are protected by the Financial Services Compensation Scheme (FSCS) up to £85,000. Viola Black is also regulated by the Financial Conduct Authority through an electronic money licence, but it isn't a bank.
"We don't want to be the kind of company that loses money and, in line with our long-term business plan, have chosen not to rely on investment or crowdfunding from our customers," said Viola Black, answering a Monzo customer who had criticised its fees.