Points Finder: The best rewards credit cards for July 2019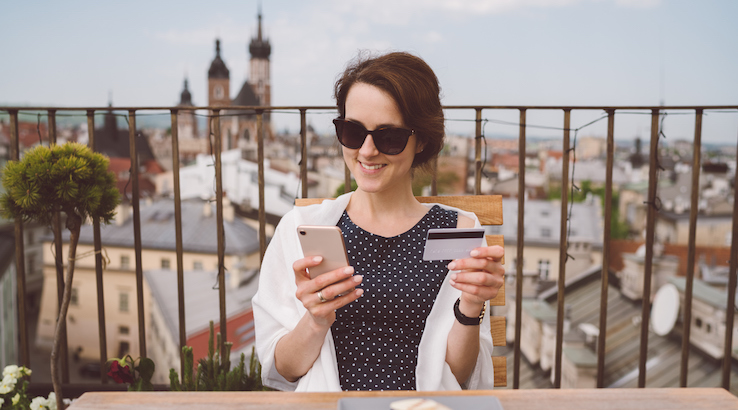 From earning cashback on your holiday spending spree to making the most of your weeks in the city, find a credit card that suits your summer plans.
Flight? Booked. Hotel? Booked. Pre-holiday haircut? Sorted. Credit card? Not so much. Wait, do I even need one?
Well, not necessarily, and you may not be a fan of the idea of going into debt. On the other hand, as long as you set up a direct debit to clear your balance in full every month, you won't be charged any interest. Moreover, whether it's because of the souvenirs you take home from your trip to Morocco or because of the extra pints that good weather in London inevitably goes with, summer rarely turns out to be the cheapest period of the year.
With a rewards credit card, you could milk some treats for yourself out of it.
Best point-earning credit cards for July 2019
When it comes to picking a rewards credit card, you have three main options: programmes that earn you either points, cashback or air miles. Points can seem a bit complicated, but they're a fairly popular option because they make you feel like you're really treating yourself with an experience or a gift you wouldn't get otherwise.
Unsurprisingly, American Express tops the rewards credit cards chart. The Amex Platinum Card and the Preferred Rewards Gold Credit Card have the highest intro bonuses available on the market (30,000 and 10,000 Membership Rewards points respectively, which are worth around £50 and £150). They both come for a pretty expensive annual fee (£575 and £140), but the Gold card waives it for the first year.
You need to do some careful maths to figure out if the annual fee is worth it: just to give you an idea, you need to spend £28,000 a year just to get around £140 in rewards and thus make up for the Gold card's standard annual fee.
If you'd rather stick with a card that charges no annual fees instead, the Amex Rewards Credit Card is next in line with its 5,000 points initial bonus and the same earn-rate as the Platinum and the Gold card (£1 = 1 Membership Rewards points).
If you don't want to jump on the Amex bandwagon but would still like a credit card that earns points, unfortunately you don't have loads of options. However, you could consider a supermarket-branded credit card and go nuts with your grocery shopping. We've compared them all in this post.
Best cashback credit cards for July 2019
The choice between cashback and rewards is like the choice between an envelope with £50 in it and an actual gift from your uncle for Christmas: the first is safer, the second one is more exciting and slightly risky. If you'd rather grab the cash and then decide yourself what to do with it (fair enough), a cashback credit card is the way to go.
Amex is still your best option by a long shot and its cashback cards have a higher earn-rate than the cards that earn you Membership Rewards points. You can choose between:
The Platinum Cashback Everyday Credit Card. No annual fee, £100 intro bonus and 1% earn-rate.
The Platinum Cashback Credit Card. This is the real top of the class. If you can make peace with the £25 annual fee, you get the highest intro bonus (£125) and the best earn-rate (1.25%) on the market. Without considering the intro bonus, compared to its fee-free sister this card is worth the fee if you plan to spend more than £10,000 a year on it.
There are a bunch of other providers that offer cashback credit cards (including Barclaycard) and have a 0.5% or 0.25% earn-rate. You can compare them all here.
Best frequent flyer credit cards for July 2019
Guess which provider offers the card with the best Avios points intro bonus and earn-rate? Yeah, that's right, Amex again. The British Airways American Express Premium Plus has a 25,000 points intro bonus and you'll earn 3 points for every £1 you spend with British Airways, plus 1.5 points for every £1 spent anywhere else. The annual fee is quite pricey though at £195.
If you'd rather avoid the annual fee, have a look at the British Airways American Express Credit Card, that has a 5,000 points intro bonus and gives you 1 point for every £1 you spend.
Finally, if you're a bit of a globetrotter but don't want to commit to a frequent flyer credit card, keep in mind that Membership Rewards points can also be redeemed for air miles with a number of airlines, including British Airways.
We show offers we can track - that's not every product on the market...yet. Unless we've said otherwise, products are in no particular order. The terms "best", "top", "cheap" (and variations of these) aren't ratings, though we always explain what's great about a product when we highlight it. This is subject to our
terms of use
. When you make major financial decisions, consider getting independent financial advice. Always consider your own circumstances when you compare products so you get what's right for you.