Where to buy personal protective equipment online
Shop a range of gloves, masks, aprons, goggles and more to protect against workplace safety hazards.
It is now mandatory to wear a face covering on public transport and in shops in England. Face coverings will be compulsory in more indoor spaces from 8 August including cinemas, museums and places of worship. Full advice on our masks hub here.
Some sellers will charge prices far above the average, also known as "price gouging". We encourage consumers to compare options before making a purchasing decision.
Personal protective equipment is in the headlines as the nation responds to the coronavirus outbreak, but PPE covers more than medical masks and gloves. A range of PPE is available to workers in medical, construction and other industries to protect against safety hazards that include sharp materials, falling objects, chemical spills, low visibility and workplace noise.
Top sites to buy PPE
Our top picks
Looking for something specific?
Shop sanitising products
All sites to shop PPE in the UK
Top sites to buy PPE
---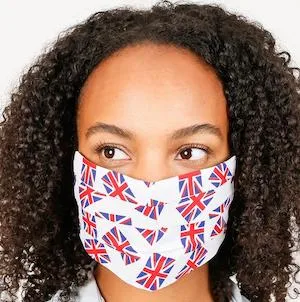 1. Maskey

Looking for specific masks? Maskey is the site for you.
If you're on the hunt for unique, personalised cloth masks, browse the options online at Maskey.
Personalised masks
Range of masks available
Free delivery over £25
---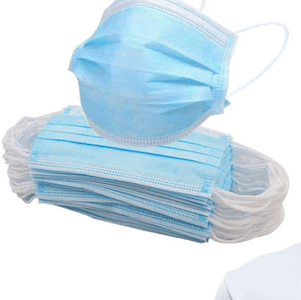 2. Wowcher

Don't forget to check Wowcher for a range of PPE on offer, too!
Looking for surgical face masks or hand sanitiser? Wowcher should be your go-to.
Great prices on masks
Regular deals
Delivery cost subject to seller
---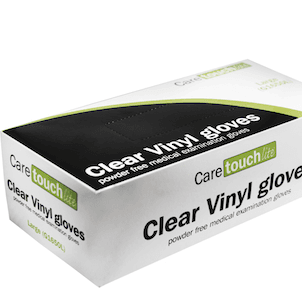 3. MediCare

On the hunt for gloves? Try MediCare.
For latex-free gloves in bulk, shop MediCare.
Royal Mail 2nd class tracked £3.45
Masks available
Competitive prices
---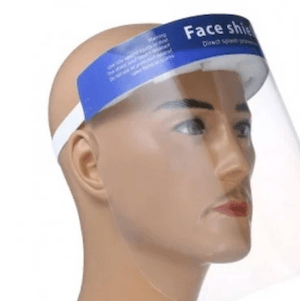 ---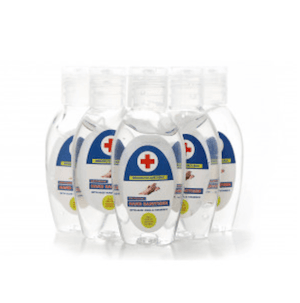 ---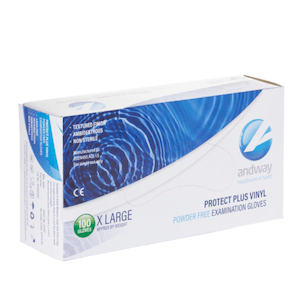 ---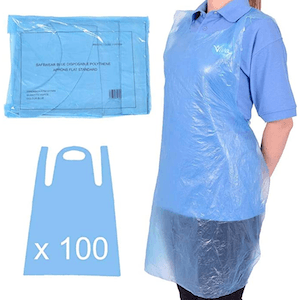 7. Amazon

Shop Amazon for a whole range of protective equipment.
From face shields and ear plugs to masks, aprons and safety goggles, Amazon can help you out.
Range of PPE on offer
Free delivery available with selected sellers
Competitive prices
---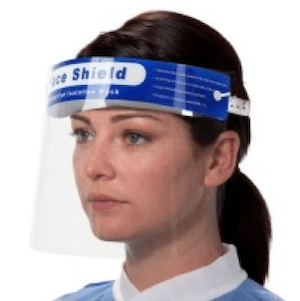 8. OnBuy

Keep everyone safe with the highest quality PPE.
For a whole range of PPE, including relevant signage, shop OnBuy.
Masks, shields, gloves and more
Delivery cost subject to individual sellers
Returns policy dependant on seller
---
Do I need to wear PPE?
If you are in the medical industry or other select industries, your workplace may require PPE. However, medical experts encourage the public to resist purchasing medical-grade masks, face shields and other PPE to avoid shortages for healthcare workers and those taking care of the sick on the front lines.
What's current UK government advice?
The UK government have stipulated that members of the public must wear face coverings in shops and on public transport. The aim of this is to prevent people who have the virus but are not experiencing symptoms from passing it on to others. Scotland, Wales and Northern Ireland give their own advice on such restrictions. Face coverings are already enforced in shops and on public transport in Scotland. In Wales and Northern Ireland, mask-wearing is recommended for enclosed spaces such as shops or public transport.
Can I reuse my PPE?
Not unless it's specifically marketed as reusable and you use it exactly as designed. Even if your gear is marketed as reusable, it could require disposal if exposed to the risk it's designed to protect you from, like fire or chemicals.
PPE marketed as disposable is designed for one-time use by one person only. Washing may be possible but could change an item's protective capabilities, exposing you to further risk. For some items, removal can render them unusable or ineffective.
Read the manufacturing details that apply to your PPE to learn the specifics about reuse. And weigh any benefits of reusing your PPE in personal or workplace settings against the risks you're exposing yourself to.
How do I choose the right PPE for my circumstances?
To start, think about the areas of your body that are vulnerable to injury in your workplace and the type of risk you're protecting it from. If for personal use — say, for home projects — a local retailer can be a good place to start.
Face
Not only can masks protect you from damage as a result of inhaling chemicals, gasses or particulates, but they can also protect vulnerable people around you from catching infectious diseases you might be fighting. These physical barriers range from surgical respirators to disposable medical masks and homemade cloth coverings, depending on your workplace hazards.
Hands
Look for gloves designed to fit the specific conditions your workplace requires. Chemical-resistant gloves are appropriate for those who work with corrosive liquids or flammable compounds, and they come in degrees of resistance. Insulated gloves can protect against fire or other heat sources. Disposable nitrile gloves are best for protection against biological hazards.
Eyes
Safety glasses can protect your eyes from chemical splashes, falling objects and exposure to infectious diseases. Depending on the workplace risk, you may require wrap-around protection, built-in magnification or flexibility for use with your own prescription glasses. Emergency eyewash stations can provide on-site decontamination after accidental exposure.
Ears
Hearing protection is crucial in workplaces or for hobbies where noise exposure exceeds requirements. Depending on your needs, you might need disposable earplugs, external ear muffs or other types of PPE. Models can be custom-molded, noise-canceling or Bluetooth-enabled to fit a range of personal needs.
Body
PPE can protect your body from injury, such as the protection provided by Kevlar sleeves, and prevent repetitive stress through back-support belts, knee pads and other ergonomics. Bibs and overalls are designed to protect against flames, chemical exposure and visibility in the workplace.