Compare personal loans vs. remortgaging
Should you remortgage or get a personal loan? Find out what makes a difference when you need some extra cash.
What's the difference between remortgaging and a personal loan?
Remortgaging is another term for refinancing your house. When you remortgage, you pay off the remainder of your current mortgage by taking out a new loan, ideally with a lower interest rate or better terms.
While remortgaging can sound complicated, it's common practice for people who have improved their credit over time. If your home's value has increased or you've simply found a lender offering a better deal than your current mortgage, you may be able to save thousands of pounds in interest over the long term while reducing your monthly payments.
The remortgaging process is more similar to taking out a mortgage than borrowing money with a personal loan. When choosing between remortgaging and a personal loan, the better option depends entirely on what you need the loan to do.
Remortgaging is ideal if you have a specific goal — like lowering the monthly payments on your house or switching to a fixed-rate mortgage — while a personal loan is designed to cover any costly purchase or general expenses.
There's also no guarantee you'll be eligible for a certain type of loan. You'll usually need to have a decent credit score and history to be approved for both a personal loan or remortgaging.
| | Personal loan | Mortgage |
| --- | --- | --- |
| Interest rate | Varies by lender, usually between 2.8% to 50% | Varies by lender, but can start as low as 2.2% for a fixed-rate mortgage |
| Maximum loan amount | Up to £100,000, depending on the lender and your eligibility | Lender usually lends up to four times the borrower's salary |
| Loan term | Typically between 1 to 7 years | Typically 15 or 30 years, but can be as short as 10 years or as long as 50 years |
| Repayment frequency | Usually monthly repayments | Usually monthly repayments |
| Fees | Usually does not involve any product fees | Usually involves product fees up to £1,000 |
---

Warning:
Your home may be repossessed if you do not keep up repayments on your mortgage.
What are the benefits of personal loans and mortgages?
Personal loans
No tax implications. You won't be charged income tax on the amount you borrow unless the debt is forgiven by the lender.
No down payment needed. Unlike mortgages, many lenders don't require you to provide any cash up front in order to qualify for a personal loan.
Negotiate repayments. You may be able to negotiate your repayments if you're facing financial hardship or an emergency.
Lower overall cost. The shorter terms mean that you'll pay less interest over the full length of the loan.
Mortgages
Secured. Because the loan is secured with your property, lenders are more likely to offer a low APR.
Prequalification. You can get prequalified and go house shopping with a clear picture of what you'll be paying every month.
Lower monthly repayments. Mortgages generally have lower interest rates and longer terms, so your monthly payment is lower.
Borrow more. You can generally borrow a larger amount than with other credit products.
What are the drawbacks of personal loans and mortgages?
Personal loans
Short repayment terms. Most lenders have repayment terms lasting one to seven years.
Interest rates. You'll likely have a higher interest rate and will need to pay more in interest over the life of your loan.
Small loan amounts. You'll generally only be able to borrow between £1,000 to £35,000. Sometimes you can borrow up £100,000 if you have impeccable credit. Otherwise, your funding will be limited.
Higher monthly repayments. Personal loans generally have higher interest rates and shorter terms, so your monthly payment is higher.
Mortgages
Foreclosure. If you fail to make payments and default on your mortgage, your lose your home in foreclosure.
Amount paid. Despite low interest rates, mortgage loan amounts tend to be very large. This means that by the end of your repayment period, you'll likely have paid thousands of pounds in interest alone.
Payment fluctuations. With an variable rate mortgages, the payments you make can fluctuate with the market.
Higher overall cost. The longer terms mean that you'll pay more interest over the full length of the loan.
Which borrowing option is better suited for me?
The borrowing option you chose depends on your financial needs. Here are a couple of borrower scenarios. Each case study is looking for the best option for them, but each would be benefit from something a little different.
The cash-poor home improvers
Margaret and John are a middle-aged couple. They have 10 years and £100,000 outstanding on their mortgage, over £200,000 of equity, and want £30,000 to convert their loft.
Margaret and John opted to remortgage
Why:
They can easily get approved. Because the loan is secured on their property with a relatively low LTV (loan to value), lenders are more likely to approve them for the mortgage and to offer a decent interest rate.
They can keep the monthly repayments affordable. Remortgaging to a lower interest rate and the longer term will keep their monthly repayments within what they can afford.
The overall cost works out less. The total amount of interest they would pay by remortgaging, plus the mortgage's product fee, works out at less than the interest they would pay on a separate mortgage and loan.
The generous father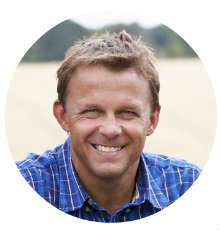 Matthew is paying off a £250,000 mortgage with 20 years remaining, and has £100,000 of equity and good credit. He needs £7,500 to buy his daughter a second-hand car.
Matthew opted to take out a 5-year fixed-rate personal loan
Why:
He can easily get approved. With good credit, and because he is asking for a smaller sum, Matthew has a good chance of being approved for a competitive fixed-rate loan.
He can keep the monthly repayments affordable. Matthew can afford the higher monthly outgoing over the next five years.
The overall cost works out less. The total amount of interest he would pay on the five-year loan, works out at less than the additional interest and fees he would incur by remortgaging.
Compare personal loans
Table: sorted by representative APR, promoted deals first
Please note: You should always refer to your loan agreement for exact repayment amounts as they may vary from our results.
Late repayments can cause you serious money problems. See our
debt help
guides.
Using a personal loan as a down payment
While it's theoretically possible to take out a personal loan and use that towards a down payment to secure a larger loan, most lenders prohibit this. Even if you are granted the loan, chances are that the mortgage provider will reject your mortgage application.
In the event that you are somehow granted a mortgage, you should understand that you are essentially taking out two loans. Personal loans have much higher interest rates and you'll have to repay this loan while also making repayments on your mortgage. The slightest change in your financial circumstances can potentially bury you under a mountain of debt. It's far better to avoid such a risk.
Bottom line
Personal loans can be good for borrowing relatively small amounts over the short period of time and paying less interest overall. Remortgaging offers you the flexibility to borrow larger amounts for major expenditures and spread the cost over a longer period of time. Before you make any big financial commitments, you should talk with a financial advisor and compare your options. Whichever you choose, have your finances in order and understand the full impact of each type of loan when you apply.
Frequently asked questions
We show offers we can track - that's not every product on the market...yet. Unless we've said otherwise, products are in no particular order. The terms "best", "top", "cheap" (and variations of these) aren't ratings, though we always explain what's great about a product when we highlight it. This is subject to our
terms of use
. When you make major financial decisions, consider getting independent financial advice. Always consider your own circumstances when you compare products so you get what's right for you.