PayPal Mobile review
Online payments giant PayPal's mobile app offers users a straightforward way to make international payments and stay on top of online transactions – but does it stand out in a crowded field?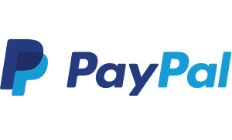 Known the world over as the pioneer of online payments, PayPal is hardly a small newcomer. Its dominance is less certain in
the mobile app market
though, as apps like Pingit and Paym try to topple PayPal as market leader.
The app is somewhat lacking in distinctive features – apps such as Venmo, which is owned by PayPal, have a unique social media feature, allowing users to share their transactions with their friends in a social feed. What it lacks in quirks though, it makes up for in name recognition and the sheer functionality of the features that it does offer.
If PayPal Mobile doesn't quite suit your needs, here's our guide to mobile payment apps to help you find one that does.

What is PayPal Mobile?
PayPal Mobile is PayPal's first proper foray into the up-and-coming world of peer-to-peer payment apps. While the company purchased Venmo in 2013, the PayPal Mobile app is the first to bear the PayPal name. If you're an existing user of PayPal, and find yourself wanting to make payments while away from your laptop, then the app is definitely worth a look. If you're not already a PayPal user though, you may find a better option among the app's competitors.
How does PayPal Mobile work?
The app allows you to make payments and monitor online transactions while on the go. If you already have an account with PayPal, all you'll need to do to get up and running is sign in. If you're not, you'll need to create an account – for this, you'll need to enter your details, including email address, phone number and street address. This process is a little more convoluted than it is for other payment apps. However, once you've done this, you'll be ready to link a debit card, credit card or bank accounts to the app, which won't take you as long as you can do this by simply taking a photo of your card. Once you're all set, you can use PayPal Mobile to:
Send and receive payments. This is a very intuitive process – one of the first things you see when you open the app is two buttons, one reading "Send money" and the other "Receive money". If your payee isn't a PayPal user, you can use the "Pay as guest" feature.
Make international payments.
Track your online transactions and mobile payments.
Receive instant notifications when payments are made or money received – no need to wait as with a traditional bank.
Manage your debit card, credit card, PayPal balance and bank account in one app, making it easier to stay on top of your balances and transactions.
Saving with PayPal Mobile
You can use PayPal Mobile to stay on top of your mobile payments and online transactions, which is a great tool for budgeting. While it's not pitching itself as a rival to card-carrying budget apps like Starling, it's definitely an attractive, not to mention useful, feature to have.
PayPal Mobile fees and limits
A notable advantage of the app is its low fees and limits relative to other peer-to-peer payment apps. While many other mobile payment apps cap payments, (£250 per day is Paym's limit, for example), there doesn't seem to be a similar restriction for PayPal Mobile.
Is PayPal Mobile safe?
Every time you open PayPal Mobile, you'll be asked to enter your password. While this may get annoying and slow users down, ultimately it means that your details and funds are safer than they would be otherwise. You can also use Touch ID or create a PIN.
Pros and cons of PayPal Mobile
Pros
Manage your PayPal balance, debit card, credit card or bank account in one place.
Quick and easy way to make payments.
No fees for payments in GBP to payees in the UK.
The "PayPal.me" feature allows people to pay you via the web, using just a URL.
PayPal is widely used, probably much more so than many other peer-to-peer payment apps, meaning that making payments is likely to be easier than other apps.
Cons
You can't use PayPal Mobile to split a bill.
Debit card transactions made through PayPal Mobile will incur a fee.
Compare PayPal against its competitors
Frequently asked questions