Payday lender Wonga is "on the brink of collapse". What are the alternative options?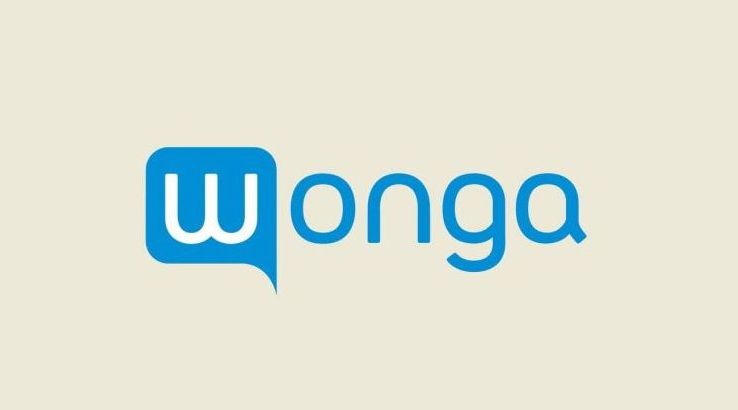 Update on 30 August: Wonga has announced that it is entering administration but existing customers are advised to continue to repay their loans in the usual way.
Potential administrators are reported to be lining up after a surge in compensation claims against Wonga is believed to have pushed the payday loan company to the brink.
The firm has announced that it is "considering all options", even though shareholders have pumped £10 million into the business in the hope of saving it from going bust.
Wonga has not officially entered into administration, but Sky News is reporting that Wonga has the financial services company Grant Thornton in mind to act as administrator in case its board decides it is unable to avoid insolvency.
Customers are being advised to maintain their loan repayments, and check the contract they have with Wonga to ensure nothing about their loan terms or repayment schedule would change if the loan is sold to another company as part of any administration process.
The payday lender has been swamped with compensation claims from customers who borrowed before 2014, when the Financial Conduct Authority (FCA) ruled its debt collection practices were unfair. In 2014, the FCA declared that payday loans have to be affordable, so customers don't have to keep borrowing in order to make the payments.
Any potential administrators would be expected to issue guidance on the status of compensation claims, but they would not be covered by the Financial Services Compensation Scheme.
If Wonga does go bust, administrators would still want to claw back any money owed on Wonga's loans.
Wonga has faced criticism over its high interest charges, and there have been allegations that the business targets people who are vulnerable. Four years ago, when a new management team was introduced, Wonga wrote off £220 million-worth of debt owed by 330,000 customers after the company admitted making loans to people who couldn't afford the repayments.
If you're considering using a payday lender, be sure you've exhausted other potential ways to borrow. The cheapest way to consolidate debt is likely to be a 0% balance transfer credit card. These offer an introductory low or 0% interest rate when an existing debt from a different institution or network is moved to the new card. Even though you may be required to pay a one-time balance transfer fee to make the move, and in general there's an annual card fee, the low or 0% interest rate means you could save on interest when repaying your debt.
If you've tried other options and want to compare short-term lenders, see the finder UK comparison of short-term and payday loan providers where you can compare live rates from a range of lenders but also learn more about the options available.
High cost short-term credit is unsuitable for sustained borrowing over long periods, and late repayment can cause you serious money problems. For help with debt, go to moneyadviceservice.org.uk.
Wonga is reported to be in detailed talks with the FCA about its options, and, according to Sky, Wonga is exploring a similar pre-pack administration process to the one used by House of Fraser recently. It could also try to sell its assets, including its Polish subsidiary, to give its cashflow a bolstering injection.
If you believe your payday lender hasn't followed the rules to check that you could afford to repay the money then you can make a complaint and potentially a claim for compensation.
According to the financial consultancy Money Advice Online, obtaining compensation on any payday loan requires the borrower to prove "unfair lending" and that the loans cannot be repaid without "undue difficulty".
To complain, you firstly need to write to your lender to try to resolve the issue. If that doesn't work, after eight weeks, you can complain to the Financial Ombudsman Service (FOS). The FOS will be able to advise you how to proceed. Ultimately, you can take the lender to court.
Picture: Wonga