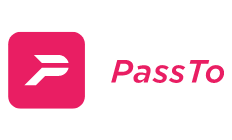 PassTo money transfer review
Send money to more than 60 countries using the PassTo app.
Finder rating
★★★★★
Expert analysis
Most transfers are delivered within minutes
Transfer limits
PassTo
is a digital banking platform that specialises in
international money transfers
. Officially launched in December 2019, it looks to send money worldwide in real-time at affordable prices. Your first two transfers with PassTo are free, and after that, there is a fixed fee. Meaning it's easier to calculate the cost of your transfer. Keep in mind though, that PassTo only facilitates online transfers through its app. So if you are looking for a wider variety of transfer options, it is probably best to look at some of the bigger money transfer providers.
Pros and cons of PassTo
Pros
Easy to use. With a slick app, PassTo harnesses the power of digital banking to make the money transfer experience painless.
Variety of currencies. Same day or next working day transfers available to numerous destinations.
One-to-one customer support. You can send money to over 60 countries worldwide in various currencies.
Fast transfers. Most transfers are delivered within a few minutes, or same day or next business day to other destinations.
Link a debit/credit card. You can save a card to the app making future deposits quicker and easier. We'd always recommend using a debit card rather than a credit card for money transfer purposes.
Referral reward. Earn £50 when you refer 3 friends who then make a successful transfer of at least £200 each (plus they'll each earn £5).
Cons
App only. The only way to make a money transfer with PassTo is through its mobile app – although a web browser version "will be available soon".
Transfer limits. You can send up to £5,000 a day for most countries, and a maximum amount of £10,000 per month and £50,000 per year.
How much are PassTo's international transfer fees?
PassTo's fees are variable depending on delivery method and destination. There is also the added bonus that your first two transfers with the provider are free.
How are PassTo's exchange rates?
It's important to remember that you can expect to also pay a margin on your exchange rate. This is when a provider adds a markup to the mid-market rate. However, PassTo has developed an algorithm that compares rates between a number of remittance providers in order to offer competitive prices. Within the app, you can also view historical FX rates to get a better picture of how the rates stack up against other providers.
What are the ways I can send money abroad with PassTo?
PassTo has expanded its services to support bank transfers, sending money for cash pickup or to a mobile wallet. Customers can send Airtime Top-ups to more than 150 countries around the globe in real-time.
What payment methods does PassTo accept?
You can pay for your PassTo money transfer via instant bank transfers or by a credit or debit card. Apple and Google Pay will be available soon.
How long does an international transfer with PassTo take?
PassTo aims for most transfers to be completed there and then (within seconds or minutes) or during the same day. Just be aware, there are certain destinations where transfers could take a bit longer. If this is the case, PassTo will give you an expected delivery time when you submit your transaction.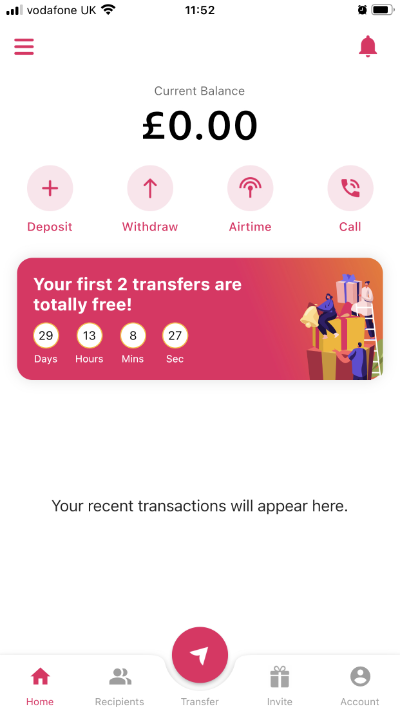 Making an international money transfer with PassTo
Before you can initiate a transfer you'll need to download PassTo's app to your smartphone or tablet. This is extremely quick and easy – taking under a minute with a decent internet connection.
To create your PassTo account you'll then need to provide your name, email address and phone number. It's fairly standard app-sign-up stuff on the whole: you'll verify your email by clicking on a link in an automated email, and you'll verify your handset by entering a code texted to you.
To make life easier when you're returning to the app, you can set up touch ID.
After that, just follow these four simple steps:
Log into your account. Launch the PassTo app and log into your account.
Choose your recipient's country. Choose which country you want to send money to and how much.
Add your recipient's details Fill in information about your recipient including their name, address and their bank's IBAN or SWIFT/BIC code.
Get a live quote. Check you're happy with the price.
Confirm your transfer. Review your transaction details and give PassTo the go ahead.
Is PassTo safe to use?
You might not have heard much of London-based PassTo as it was only launched in 2019, but it's authorised and regulated by the Financial Conduct Authority (FCA). It has two-factor authentication to keep your account information safe and deploys the latest technology to detect any unusual or fraudulent activity.
How does PassTo compare to other money transfer services?
Table: sorted by promoted deals first
Our table below lets you compare services you can use to send money abroad. Compare fees, exchange rates and discounts from different money transfer services, and when you have made your choice, click Go to site.
Frequently asked questions