Oval Money review
Looking for creative ways to force yourself to put more money aside? Oval Money may be able to turn you into a serial saver.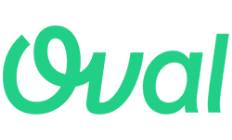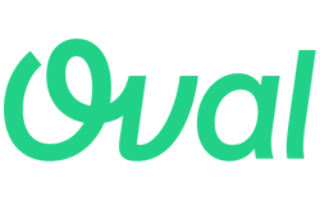 Download Oval to supercharge your savings!
Sign up takes minutes
Deposits guaranteed by the fscs
Early withdrawal fees apply
What is Oval Money?
Oval is a money management app which aims to make saving easier, especially for people whose financial habits aren't necessarily great. It combines spending analysis, saving and investing – all in a clean-looking white-and-green app. You can get it to save money for you whenever you post on your Facebook wall or buy an ice-cream… which is probably as close as it gets to make saving fun.
It was founded in 2016 and is funded, among others, by one of the major Italian banking groups, Gruppo Intesa San Paolo. In early 2018, Oval Money also raised more than £600,000 through crowdfunding on Crowdcube.
Oval Money's CEO and co-founder, Benedetta Arese Lucini, used to be head of Uber Italy.
Video interview: CEO Benedetta Arese Lucini on why she started Oval Money
How does Oval Money work?
If you want to give Oval a go, you need to download the app (available both for Android and iOs) and sign up. You'll also need to:
Connect your accounts. You can connect your current accounts, credit cards and PayPal account. In the UK, Oval supports a decent number of major financial institutions, but not all of them, so you definitely want to check this list before downloading Oval. Oval accesses your accounts in a read-only mode, meaning it can see what you're doing and what you're spending money on, but it can't move any funds.
Connect your social media accounts. If you want Oval to save money for you every time, let's say, you post on your Facebook wall, you'll need to authorise Oval to access your Facebook account.
Set up direct debits. Once a week, Oval will take the money you've saved from your bank account and move it to your Oval account – which is referred to as your "digital savings account". In order to enable Oval to do that, you need to set up a direct debit from your current account. You can do that directly from the Oval app.
Once you've done all that, the app should be up and running. Features include:
Categorisation of spending. It'll help you track how much you spend on a category – such as food or transport – every month.
Saving. You can set spending rules such as "save £1 every time I spend money on food and drinks" and Oval will automatically put money aside for you.
Investing. You can choose among a bunch of different investment funds and invest your savings. Oval will ask you about your financial habits, define your risk profile and tell you whether an investment fund matches it or instead looks too risky for you. However, Oval isn't allowed to give any actual advice, and you should always approach investing carefully – you're always in danger of getting back less than you invested. Until 2 May 2019, Oval offers a one-year bond that guarantees a 2.5% return.
A referral programme. Refer a friend and if they start using Oval you'll both get £5.
Oval has also announced a payment option that will include a card linked to your digital savings account. It hasn't launched yet but you can join the waiting list.
How to save with Oval
Saving with Oval is mostly about setting saving rules, referred to as "steps" in the app, and you can do it in four main ways:
Based on your spending behaviour. You can set the app so that it sets aside a percentage or a fixed amount of cash every time you spend money on a specific category (for example, food and drink).
Based on your social media behaviour. The app can save money for you every time you post on your Facebook wall or every time you tweet.
Based on your physical activity. Depending on which device you use, you can connect Oval to Google Fit or to Apple Health. You can then set a daily goal of steps and either have the app put money aside when you reach it (as a reward) or when you don't (as an incentive).
Putting aside a fixed amount of money. You can simply decide to make a one-off or a regular payment to your Oval account, just because.
The money you saved will be sent from your current account to your digital savings account weekly. Keep in mind that, although Oval can track your spending from multiple accounts and save accordingly, it will only ever take the money from one single current account – the one you've set up a direct debit with.
You can withdraw your savings from your Oval account anytime thanks to a command given from the app, but it may take up to 10 days for them to actually appear back in your current account.
How much does Oval cost?
Oval is free to download and use. There are no fees, not even to invest your savings.
It remains to be seen if it will be able to maintain this as it grows.
Is Oval Money safe?
Oval Money holds two different licences from the FCA (Financial Conduct Authority): one as a financial institution that deals in electronic money and one as an investment firm.
However, it isn't a bank, and your savings aren't protected by the FSCS (Financial Services Compensation Scheme, that protects deposits up to £85,000). It also isn't allowed to provide any investment advice – only to work as an investment platform. So, your money is safe with Oval, but not as safe as it would be with a fully licensed bank.
Oval Money is GDPR-compliant, and it says it doesn't sell users' data to third parties.
Compare Oval Money against its competitors
Pros and cons
Pros
It makes it easier to pick up good savings habits.
Spending control, savings and investments all in the same place.
Many different ways to set up savings rules.
Free to use.
Cons
It only works with a limited number of UK banks.
Funds take time to reach your Oval account – and to go back if you need them.
Safe, but not as safe as a bank.
The verdict
Oval is a promising service that will be better for consumers once it fully develops. Most big banks can be connected with it, but some top financial institutions are still missing from the list (for example, Monzo).
Once the payment service is up and running, it will partially solve the problem of making the money you save more quickly accessible. You'll be able to use it to make purchases but if you want it back into your main account, it's still going to take a while.
All in all, Oval stands out for its creative savings features, which means that it's mostly useful to people who are having trouble developing good financial habits. The investing side of the app is also quite interesting.
On the other hand, if you're just looking for a better way to manage your finances or do budgeting, you may be better off with a budgeting app such as Money Dashboard, or with Curve, that connects all your cards to one single app.
Frequently asked questions