The mattress as individual as you: The Tweak NREM
The adjustable mattress made for a great night's sleep
Tweak Slumber
was dreamt up by Charlie Oulton who, after years of suffering with a sleep disorder, understood the importance of a good night's sleep.
And what's the key to this? A comfy mattress. Yet, for people who suffer from chronic pain a conventional mattress might not cut it.
Tweak Slumber is known for coming up with innovative, customisable mattresses, that can be tailored to both you and your partner's sleeping needs.
In this article we take a look at Tweak's NREM mattress, giving you the lowdown on just what it is and who this unique mattress is made for.
What is the Tweak NREM mattress?
Who said you had to choose between a soft or a hard mattress. Why can't it be both?
The Tweak NREM mattress is the world's first fully customisable mattress, giving you and your partner a "bespoke" sleeping experience.
How is the Tweak NREM different to other mattresses?
How can a mattress be bespoke I hear you ask? Well each side of the bed is divided into five "body" zones, which you can make either firm, medium, soft or super soft by inserting interchangeable foam pieces.
So if you feel your upper body needs a bit more support, you can put a firm foam layer underneath that section of your body. Or, if you have an area of acute pain, making that part of the mattress super soft might help you sleep better.
Given each side of the bed has its own five foam inserts, it's ideal for couples too. If you and your partner have wildly different views on what makes a good mattress, you can both make your own bed and lie in it together.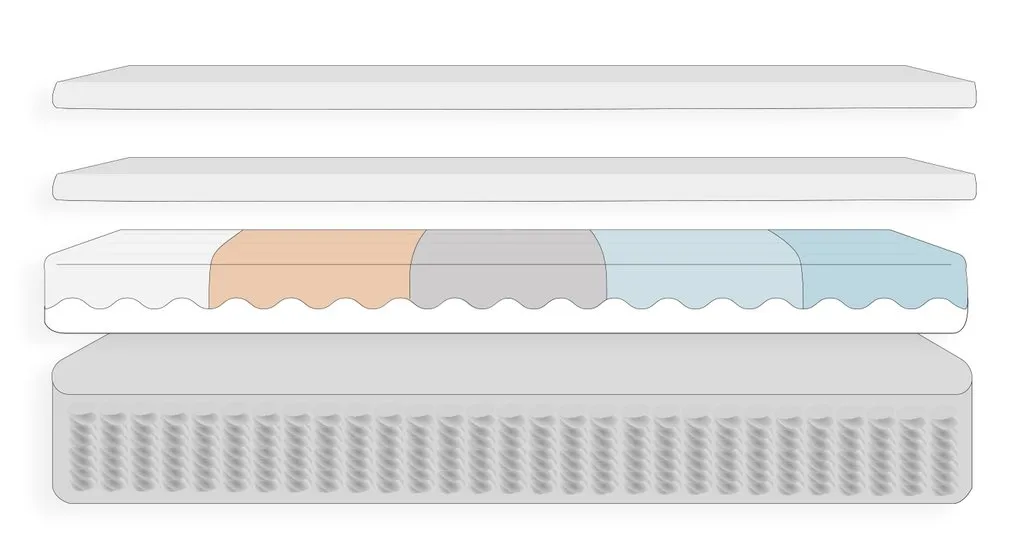 Who is the Tweak NREM designed for?
Anyone looking for a good night's sleep. But it mainly caters to people who suffer from chronic pain.
Whether you're suffering from upper back, lower back or hip pain, you can tailor the mattress so different parts of your body get the support and comfort they need.
Tweak says that the mattress has helped improve 94% of customers' sleep after one night, so it's definitely worth a look.
What is the Tweak NREM made of?
The foam used in the NREM is called polyurethane, which Tweak says reacts to pressure rather than heat and so is much more responsive to your body, making it easier to move in the night.
The bed also has 1,000 individual pocket springs giving you superior support and bounce. A cooling temperature-regulating foam layer also ensures a refreshing sleep.
What's more, a plush, machine-washable fabric covers the mattress, so you can give the top layer a quick clean every now and then with no hassle.
What else can I buy from Tweak?
Tweak FAQs
Tweak Slumber discount codes and promos
Popular Tweak Slumber discount codes
| Last checked | Code description | Code |
| --- | --- | --- |
| 10 Sep 2020 | Free delivery on all orders | No **** |
| 10 Sep 2020 | Shop mattress accessories from £7.50 at Tweak Slumber | ******** |
| 10 Sep 2020 | Nrem mattresses from £595 | ******** |
| 10 Sep 2020 | Additional foam inserts for only £40 | ******** |
| 10 Sep 2020 | 100 night home trial | ******** |
Popular Reads
More guides on Finder