NOW TV box sets you can watch right now
Browse our live table showing the catalogue of TV shows available to stream on NOW TV.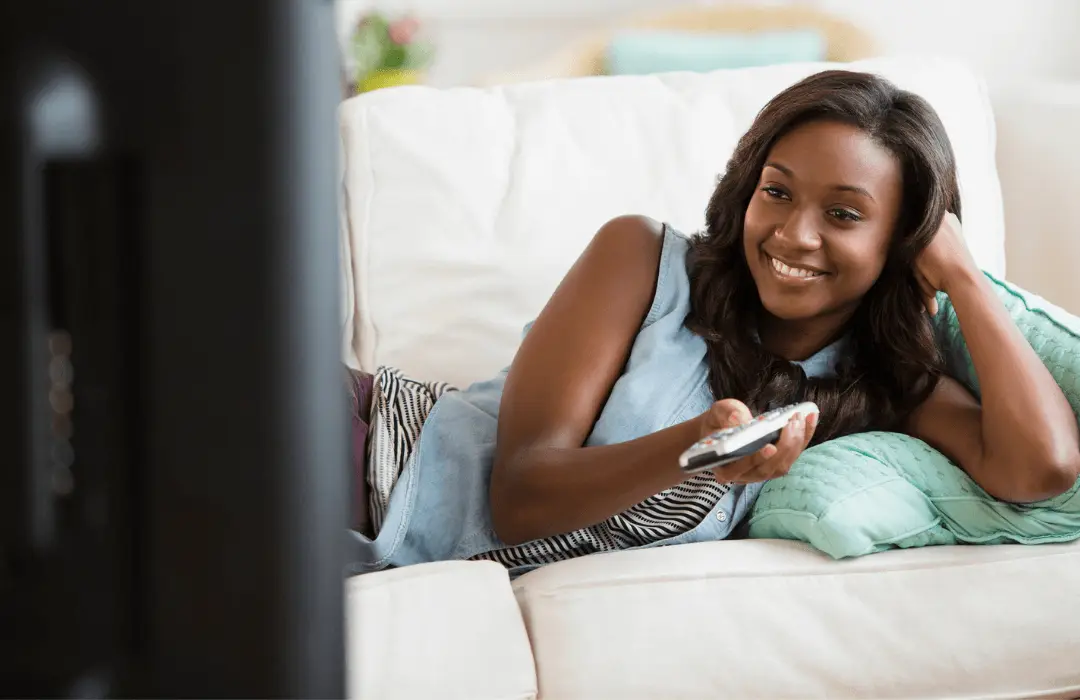 Sky's very own streaming service, NOW TV, offers a huge and regularly changing selection of box sets to its subscribers. Use our live table below to plan your next TV binge, and if you haven't signed up already, bag yourself a discount while you're at it!
This table was last updated on 04 Apr 2020. There are 3119 shows in the nowtv library.
Watch it
**** That's Delicious
VICE

Entertainment

Entertainment

Watch now
10 Minutes Gone
Sky Cinema

Drama

Watch now
101 Dalmatians (1996)
Sky Disney

Family

Watch now
12 Men Of Christmas
Sky Cinema

Comedy

Watch now
1968: A Year Of War...
Sky Arts

Music and Arts

Watch now
1993
Sky Atlantic

Drama

Watch now
2 Fast 2 Furious
Sky Cinema

Action

Watch now
2001: A Space Odyssey
Sky Cinema

Sci-Fi

Watch now
2012
Sky Cinema

Action

Watch now
28 Days
Sky Cinema

Drama

Watch now
2Cellos At Sydney Opera House
Sky Arts

Music and Arts

Watch now
3 Generations
Sky Cinema

Drama

Watch now
30 Rock
Sky Comedy

Comedy

Watch now
300
Sky Cinema

Action

Watch now
300: Rise Of An Empire
Sky Cinema

Action

Watch now
303 Squadron
Sky Cinema

Drama

Watch now
47 Ronin
Sky Cinema

Action

Watch now
48 Hrs.
Sky Cinema

Comedy

Watch now
50 First Dates
Sky Cinema

Comedy

Watch now
50 Ways To Kill Your Mammy
Sky One

Documentaries

Watch now
50 Years Legal
Sky Arts

Documentaries

Watch now
7 Days In Hell
Sky Comedy

Comedy

Watch now
8 Days
Sky Atlantic

Drama

Watch now
9-1-1
Sky Witness

Drama

Watch now
9/11: Control The Skies
National Geographic

Documentaries

Watch now
A Brass Band Wonderland
Sky Arts

Events

Watch now
A Bug's Life
Sky Disney

Family

Watch now
A Christmas In Royal Fashion
Sky Cinema

Romance

Watch now
A Classic Christmas
Sky Arts

Entertainment

Watch now
A Day in Slab City
VICE

Entertainment

Watch now
A Discovery Of Witches
Sky One

Drama

Watch now
A Discovery Of Witches: Characters
Sky One

Drama

Watch now
A Dog's Way Home
Sky Cinema

Family

Watch now
A Few Good Men
Sky Cinema

Drama

Watch now
A Girl In The River: The Price...
Sky Atlantic

Documentaries

Watch now
A Good Day to Die
VICE

Entertainment

Watch now
A Goofy Movie
Sky Disney

Family

Watch now
A Kylie Christmas
Sky Arts

Documentaries

Watch now
A League Of Their Own
Sky One

Documentaries

Entertainment

Watch now
A League Of Their Own - ...
Sky One

Documentaries

Watch now
A League Of Their Own - ...
Sky One

Documentaries

Watch now
A League Of Their Own Roadtrip
Sky One

Entertainment

Watch now
A League Of Their Own Xmas...
Sky One

Documentaries

Watch now
A League Of Their Own...
Sky One

Entertainment

Watch now
A League of Their Own Xmas...
Sky One

Documentaries

Watch now
A League of Their Own's Xmas
Sky One

Documentaries

Watch now
A Lie to Die For
Sky Crime

Documentaries

Watch now
A Midsummer Night's Dream
Sky Arts

Music and Arts

Watch now
A Moment In The Reeds
Sky Cinema

Drama

Watch now
A Rough Draft
Sky Cinema

Sci-Fi

Watch now
A Simple Wedding
Sky Cinema

Comedy

Watch now
A Star Is Born
Sky Cinema

Drama

Watch now
A Star Is Born: Extended Version
Sky Cinema

Drama

Watch now
A Stork's Journey
Sky Cinema

Family

Watch now
A Thousand Words With Michelle O...
MTV

Documentaries

Watch now
A Touch Of Cloth
Sky One

Comedy

Watch now
A Touch Of Cloth II
Sky One

Comedy

Watch now
A Touch Of Cloth III
Sky One

Comedy

Watch now
A Tuba To Cuba
Sky Arts

Documentaries

Watch now
A Very Bad Day
Sky Cinema

Comedy

Watch now
A Very Brady Sequel
Sky Cinema

Comedy

Watch now
A Very Harold & Kumar Christmas
Sky Cinema

Comedy

Watch now
A Very Harold & Kumar Christmas...
Sky Cinema

Comedy

Watch now
A Wedding For Christmas
Sky Cinema

Romance

Watch now
A Year In Space
National Geographic

Documentaries

Watch now
A Young Doctor's Notebook
Sky Arts

Comedy

Watch now
A Young Doctor's Notebook...
Sky Arts

Comedy

Watch now
A.I. Artificial Intelligence
Sky Cinema

Sci-Fi

Watch now
A.P. Bio
Sky Comedy

Comedy

Watch now
AVP - Alien Vs. Predator
Sky Cinema

Sci-Fi

Watch now
Abandoned
VICE

Entertainment

Watch now
Abortion: Stories Women Tell
Sky Atlantic

Documentaries

Watch now
About A Boy
Sky Cinema

Comedy

Watch now
About Time
Sky Cinema

Drama

Watch now
Above And Beyond: NASA's Journey To
Discovery

Documentaries

Watch now
Above Suspicion
Sky Cinema

Drama

Watch now
Above The Shadows
Sky Cinema

Drama

Watch now
Absolutely Fabulous
GOLD

Comedy

Watch now
Absolutely Fabulous - 2002 Speci...
GOLD

Comedy

Watch now
Absolutely Fabulous Special: Ab ...
GOLD

Comedy

Watch now
Absolutely Fabulous Xmas 2004: W...
GOLD

Comedy

Watch now
Absolutely Fabulous: The Collection
GOLD

Comedy

Watch now
Accident (2017)
Sky Cinema

Action

Watch now
Accident Man
Sky Cinema

Drama

Watch now
Action Point
Sky Cinema

Comedy

Watch now
Active Shooter: America....
Sky Atlantic

Documentaries

Watch now
Adventures In Zambezia
Sky Cinema

Family

Watch now
After Earth
Sky Cinema

Sci-Fi

Watch now
After Hours
Sky One

Comedy

Watch now
Aftermath, The (2019)
Sky Cinema

Drama

Watch now
Agatha Christie Vs Hercule...
Sky Arts

Documentaries

Watch now
Agatha Christie: Murder Beyond...
Sky Cinema

Factual

Watch now
Agatha Raisin
Sky One

Drama

Watch now
Agatha Raisin And The...
Sky One

Drama

Watch now
Age Of Summer
Sky Cinema

Drama

Watch now
Ai Weiwei At The RA
Sky Arts

Music and Arts

Watch now
Aida on Sydney Harbour
Sky Arts

Documentaries

Watch now
Air Crash Investigation
National Geographic

Documentaries

Watch now
Airplane II
Sky Cinema

Comedy

Watch now
Airplane!
Sky Cinema

Comedy

Watch now
Aladdin
Sky Disney

Family

Watch now
Aladdin (2019)
Sky Cinema

Family

Watch now
Alan Carr: Yap Yap Yap
Comedy Central

Comedy

Watch now
Alan Partridge's Scissored Isle
Sky Atlantic

Comedy

Watch now
Alan Partridge's...
Sky Atlantic

Comedy

Watch now
Alaska: The Last Frontier
Discovery

Documentaries

Watch now
Alaska: The Last Frontier: Frontier
Discovery

Documentaries

Watch now
Alaskan Bush People
Discovery

Documentaries

Watch now
Alaskan Bush People (Specials)
Discovery

Documentaries

Watch now
Alfie (1966)
Sky Cinema

Drama

Watch now
Alfie (2004)
Sky Cinema

Drama

Watch now
Alice Through The Looking Glass
Sky Disney

Family

Watch now
Alicia Keys: Live at...
Sky Arts

Music and Arts

Watch now
Alien 3
Sky Cinema

Sci-Fi

Watch now
Alien Code
Sky Cinema

Sci-Fi

Watch now
Alien Resurrection
Sky Cinema

Sci-Fi

Watch now
Alien: The Director's Cut
Sky Cinema

Sci-Fi

Watch now
Aliens
Sky Cinema

Sci-Fi

Watch now
Aliens Vs Predator - Requiem
Sky Cinema

Sci-Fi

Watch now
Aliens: Special Edition (1986)
Sky Cinema

Sci-Fi

Watch now
Alita: Battle Angel- Ambush Alley
Sky Cinema

Factual

Watch now
Alita: Battle Angel- Becoming...
Sky Cinema

Factual

Watch now
Alita: Battle Angel- The...
Sky Cinema

Factual

Watch now
Alita: Battle Angel- Under The...
Sky Cinema

Factual

Watch now
All About Nina
Sky Cinema

Drama

Watch now
All I Want For Christmas
Sky Cinema

Family

Watch now
All Is True
Sky Cinema

Drama

Watch now
All Round To Mrs. Brown's
GOLD

Comedy

Watch now
All Square
Sky Cinema

Drama

Watch now
All Star Family Fortunes
Challenge

Entertainment

Watch now
All The Right Moves
Sky Cinema

Drama

Watch now
Almost Famous
Sky Cinema

Drama

Watch now
Almost Fashionable: A Film...
Sky Arts

Music and Arts

Watch now
Along Came A Spider
Sky Cinema

Thriller

Watch now
Along Came Polly
Sky Cinema

Comedy

Watch now
Alpha
Sky Cinema

Action

Watch now
Altman
Sky Arts

Music and Arts

Watch now
Always
Sky Cinema

Drama

Watch now
America's Super Snake
Nat Geo Wild

Documentaries

Watch now
American Chopper
Discovery

Documentaries

Watch now
American Chopper: Senior Vs Junior
Discovery

Documentaries

Watch now
American Gigolo
Sky Cinema

Thriller

Watch now
American Ninja Warrior
Challenge

Documentaries

Entertainment

Watch now
American Pie
Sky Cinema

Comedy

Watch now
American Pie 2
Sky Cinema

Comedy

Watch now
American Pie: Reunion
Sky Cinema

Comedy

Watch now
American Pie: The Wedding
Sky Cinema

Comedy

Watch now
American Summer
Sky Cinema

Drama

Watch now
American Woman
Sky Cinema

Drama

Watch now
Amistad
Sky Cinema

Drama

Watch now
Amy Schumer: Live At The Apollo
Sky Comedy

Comedy

Watch now
An Elephant's Journey
Sky Cinema

Family

Watch now
An Idiot Abroad
Sky One

Documentaries

Watch now
An Idiot Abroad 2
Sky One

Documentaries

Watch now
An Idiot Abroad 3
Sky One

Documentaries

Watch now
An Officer And A Gentleman
Sky Cinema

Romance

Watch now
Anastasia
Sky Cinema

Family

Watch now
Anchorman: The Legend Of Ron...
Sky Cinema

Comedy

Watch now
Anchors Up
Sky Cinema

Family

Watch now
Andre Rieu: And The Waltz Goes On
Sky Arts

Classical

Watch now
Andre Rieu: Christmas Around...
Sky Arts

Classical

Watch now
Andre Rieu: Christmas Down...
Sky Arts

Documentaries

Watch now
Andre Rieu: Christmas In...
Sky Arts

Classical

Watch now
Andre Rieu: European Dream
Sky Arts

Music and Arts

Watch now
Andre Rieu: Falling In Love...
Sky Arts

Classical

Watch now
Andre Rieu: Home For Christmas
Sky Arts

Classical

Watch now
Andre Rieu: Love In Venice
Sky Arts

Classical

Watch now
Andre Rieu: New Year's Eve Punch
Sky Arts

Classical

Watch now
Andre Rieu: New Year's Eve...
Sky Arts

Classical

Watch now
Andre Rieu: Wonderful...
Sky Arts

Classical

Watch now
Andre The Giant
Sky Atlantic

Documentaries

Watch now
Andrea Bocelli: Love In Portofino
Sky Arts

Music and Arts

Watch now
Andrew Garfield: Off Camera...
Sky Arts

Documentaries

Watch now
Andy Parsons: Slacktivist
Comedy Central

Comedy

Watch now
Andy Williams: Happy Holidays
Sky Arts

Music and Arts

Watch now
Andy Williams: My Favourite Duets
Sky Arts

Music and Arts

Watch now
Angels & Demons
Sky Cinema

Thriller

Watch now
Angels In America
Sky Atlantic

Drama

Watch now
Animal Fight Club
National Geographic

Documentaries

Watch now
Anna And The Apocalypse
Sky Cinema

Horror

Watch now
Annabelle Comes Home: Special
Sky Cinema

Factual

Watch now
Annie (1982)
Sky Cinema

Family

Watch now
Anon
Sky Cinema

Sci-Fi

Watch now
Anon: Off The Grid
Sky Cinema

Factual

Watch now
Anon: Special
Sky Cinema

Factual

Watch now
Another 48 Hrs
Sky Cinema

Comedy

Watch now
Another Period
Comedy Central

Comedy

Watch now
Anoushka Shankar In Concert
Sky Arts

Music and Arts

Watch now
Ant Middleton & Liam Payne:..
Sky One

Documentaries

Watch now
Ant-Man
Sky Cinema

Action

Watch now
Ant-Man And The Wasp
Sky Cinema

Action

Watch now
Anthony Mann: The Directors
Sky Arts

Documentaries

Watch now
Antz
Sky Cinema

Family

Watch now
Aokigahara Suicide Forest
VICE

Entertainment

Watch now
Apocalypse: Cold War
National Geographic

Documentaries

Watch now
Apollo: Back To The Moon
National Geographic

Documentaries

Watch now
Apollo: Missions To The Moon
National Geographic

Documentaries

Watch now
Apostasy
Sky Cinema

Drama

Watch now
Aquaman
Sky Cinema

Action

Watch now
Aquaman: Special
Sky Cinema

Factual

Watch now
Are You The One
MTV

Documentaries

Drama

Entertainment

Watch now
Argo
Sky Cinema

Thriller

Watch now
Arizona
Sky Cinema

Comedy

Watch now
Armageddon
Sky Cinema

Action

Watch now
Armored
Sky Cinema

Thriller

Watch now
Arrow
Sky One

Drama

Watch now
Art 50: The Voice Of Britain
Sky Arts

Documentaries

Watch now
Art Of The Prank
Sky Arts

Documentaries

Watch now
Artemisia: Painting To Survive
Sky Arts

Documentaries

Watch now
Artists In Love
Sky Arts

Documentaries

Watch now
As Good As It Gets
Sky Cinema

Comedy

Watch now
Ascending Afghanistan: Rising Women
VICE

Documentaries

Watch now
Ashes In The Snow
Sky Cinema

Drama

Watch now
Ashley Banjo's Big Town Dance
Sky One

Documentaries

Watch now
Ashley Banjo's Secret Street Crew
Sky One

Entertainment

Watch now
Ashley Banjo's Secret Street Crew
Sky One

Documentaries

Watch now
Assassination Nation
Sky Cinema

Thriller

Watch now
Asterix: The Secret Of The...
Sky Cinema

Family

Watch now
At First Light
Sky Cinema

Sci-Fi

Watch now
Atlantis II: Milo's Return
Sky Disney

Family

Watch now
Atlantis: The Lost Empire
Sky Disney

Family

Watch now
Attenborough's Flying Monsters
Sky Atlantic

Documentaries

Watch now
Auction
Sky Arts

Documentaries

Music and Arts

Watch now
Auction: David Gilmour Special
Sky Arts

Documentaries

Watch now
Auction: David Hockney...
Sky Arts

Documentaries

Watch now
Auction: George Michael...
Sky Arts

Documentaries

Watch now
Auction: Lord Lucan Special
Sky Arts

Documentaries

Watch now
Austin Powers In Goldmember
Sky Cinema

Comedy

Watch now
Austin Powers: The Spy Who...
Sky Cinema

Comedy

Watch now
Australian Ninja Warrior
Challenge

Entertainment

Watch now
Ava Gardner: Alegria And...
Sky Arts

Music and Arts

Watch now
Avengers: Age Of Ultron
Sky Cinema

Action

Watch now
Avengers: Endgame
Sky Cinema

Action

Watch now
Avengers: Infinity War Special
Sky Cinema

Factual

Watch now
Avenue 5
Sky One

Comedy

Watch now
Awkward
MTV

Drama

Watch now
BAFTA: Hugh Jackman...
Sky Arts

Documentaries

Watch now
Babe
Sky Cinema

Family

Watch now
Babe: Pig In The City
Sky Cinema

Family

Watch now
Babel
Sky Cinema

Drama

Watch now
Babylon Berlin
Sky Atlantic

Drama

Watch now
Babymetal: Live At Wembley
Sky Arts

Documentaries

Watch now
Bach: Christmas Oratorio...
Sky Arts

Music and Arts

Watch now
Bachman
Sky Arts

Documentaries

Watch now
Backtrace
Sky Cinema

Thriller

Watch now
Bad Boys
Sky Cinema

Action

Watch now
Bad Boys II
Sky Cinema

Action

Watch now
Bad Company Live At Red Rocks
Sky Arts

Documentaries

Watch now
Bad Samaritan
Sky Cinema

Thriller

Watch now
Bad Santa
Sky Cinema

Comedy

Watch now
Bad Teacher
Sky Cinema

Comedy

Watch now
Bad Times At The El Royale
Sky Cinema

Thriller

Watch now
Baghdad Central
Channel 4

Drama

Watch now
Bah, Humduck! A Looney....
Sky Cinema

Family

Watch now
Bainne (Milk)
Sky Arts

Music and Arts

Watch now
Ballers
Sky Comedy

Drama

Watch now
Ballet and Bullets
VICE

Documentaries

Watch now
Balls Deep
VICE

Entertainment

Watch now
Bambi II
Sky Disney

Family

Watch now
Band Of Brothers
Sky Atlantic

Drama

Watch now
Banged Up Abroad
Pick

Documentaries

Watch now
Bao
Sky Disney

Family

Watch now
Barb Wire
Sky Cinema

Action

Watch now
Bare Knuckle
VICE

Sport

Watch now
Barnyard
Sky Cinema

Family

Watch now
Basic Instinct
Sky Cinema

Thriller

Watch now
Batman
Sky Cinema

Action

Watch now
Batman & Robin
Sky Cinema

Action

Watch now
Batman Begins
Sky Cinema

Action

Watch now
Batman Forever
Sky Cinema

Action

Watch now
Batman Returns
Sky Cinema

Action

Watch now
Batman V Superman: Dawn....
Sky Cinema

Action

Watch now
Batman: Assault On Arkham
Sky Cinema

Action

Watch now
Batman: The Dark Knight Returns...
Sky Cinema

Action

Watch now
Batman: The Dark Knight....
Sky Cinema

Action

Watch now
Batman: The Killing Joke
Sky Cinema

Action

Watch now
Batman: Year One
Sky Cinema

Action

Watch now
Battle Of The Brass Bands
Sky Arts

Documentaries

Watch now
Battle: Los Angeles
Sky Cinema

Sci-Fi

Watch now
Bauhaus Spirit
Sky Arts

Documentaries

Watch now
Beach Boys: Good Vibrations Tour
Sky Arts

Music and Arts

Watch now
Bean
Sky Cinema

Comedy

Watch now
Beat Generation
Sky Arts

Documentaries

Watch now
Beatles Stories
Sky Arts

Documentaries

Watch now
Beats (2019)
Sky Cinema

Drama

Watch now
Beauty And The Beast (1991)
Sky Disney

Family

Watch now
Beavis And Butt-Head Do America
Sky Cinema

Comedy

Watch now
Becks (2017)
Sky Cinema

Drama

Watch now
Bedknobs And Broomsticks
Sky Disney

Family

Watch now
Bedtime Stories
Sky Disney

Family

Watch now
Bee Gees - Live In Melbourne...
Sky Arts

Entertainment

Watch now
Bee Gees: In Our Own Time
Sky Arts

Rock & Pop

Watch now
Bee Gees: One Night Only
Sky Arts

Rock & Pop

Watch now
Beethoven
Sky Cinema

Family

Watch now
Before The Flood
National Geographic

Documentaries

Watch now
Behold The Monkey
Sky Arts

Comedy

Watch now
Being Frank (2018)
Sky Cinema

Comedy

Watch now
Being Frank: The Chris...
Sky Arts

Music and Arts

Watch now
Being Rose (2017)
Sky Cinema

Drama

Watch now
Bel Canto
Sky Cinema

Drama

Watch now
Ben-Hur
Sky Cinema

Drama

Watch now
Benchwarmers 2: Breaking Balls
Sky Cinema

Comedy

Watch now
Benjamin Britten's Gloriana
Sky Arts

Documentaries

Watch now
Berg: Wozzeck
Sky Arts

Documentaries

Watch now
Berlin, I love you
Sky Cinema

Drama

Watch now
Berlioz: Requiem
Sky Arts

Documentaries

Watch now
Berlioz: Symphonie Fantastique
Sky Arts

Documentaries

Watch now
Bernie The Dolphin
Sky Cinema

Family

Watch now
Beside Bowie: The Mick Ronson...
Sky Arts

Documentaries

Watch now
Better Start Running
Sky Cinema

Comedy

Watch now
Bettie Page Reveals All
Sky Arts

Music and Arts

Watch now
Beverly Hills Chihuahua 2
Sky Disney

Family

Watch now
Beverly Hills Chihuahua 3...
Sky Disney

Family

Watch now
Beverly Hills Cop
Sky Cinema

Comedy

Watch now
Beverly Hills Cop II
Sky Cinema

Comedy

Watch now
Beverly Hills Cop III
Sky Cinema

Comedy

Watch now
Beware the Slenderman
Sky Crime

Documentaries

Watch now
Beyond The Fence
Sky Arts

Documentaries

Watch now
Beyond The Grace Note
Sky Arts

Documentaries

Watch now
Big Bad World
Comedy Central

Comedy

Watch now
Big Beasts: Last Of The Giants
Sky One

Documentaries

Watch now
Big Cats of the Gulf
VICE

Entertainment

Watch now
Big Cats...
Sky One

Documentaries

Watch now
Big Daddy
Sky Cinema

Comedy

Watch now
Big Hero 6
Sky Disney

Family

Watch now
Big Little Lies
Sky Atlantic

Drama

Watch now
Big Love
Sky Atlantic

Drama

Watch now
Big Night Out
VICE

Entertainment

Watch now
Big Time
Sky Arts

Documentaries

Watch now
Big Trouble In Little China
Sky Cinema

Action

Watch now
Bill Maher...But I'm Not Wrong
Sky Comedy

Comedy

Watch now
Bill Maher: Live From D.C.
Sky Comedy

Comedy

Watch now
Bill Maher: Live From Oklahoma
Sky Comedy

Comedy

Watch now
Bill Maher: The Decider
Sky Comedy

Comedy

Watch now
Billionaire Boys Club
Sky Cinema

Drama

Watch now
Billions
Sky Atlantic

Drama

Watch now
Billy Crystal 700 Sundays
Sky Comedy

Comedy

Watch now
Billy Joel: Video Killed The...
Sky Arts

Documentaries

Watch now
Billy Lynn's Long Halftime...
Sky Cinema

Factual

Watch now
Birthday
Sky Arts

Drama

Watch now
Birthday: Behind The Scenes
Sky Arts

Drama

Watch now
BlacKkKlansman
Sky Cinema

Drama

Watch now
Black Market
VICE

Entertainment

Watch now
Black Market: Dispatches
VICE

Entertainment

Watch now
Black Monday
Sky Comedy

Drama

Watch now
Black Panther: Special
Sky Cinema

Factual

Watch now
Black Sabbath: The End Of...
Sky Arts

Music and Arts

Watch now
Black Swan
Sky Cinema

Thriller

Watch now
Black Widow
VICE

Documentaries

Watch now
Blackadder Goes Forth
GOLD

Comedy

Watch now
Blackadder II
GOLD

Comedy

Watch now
Blackadder The Third
GOLD

Comedy

Watch now
Blackadder's Christmas Carol 198...
GOLD

Comedy

Watch now
Blackout
SYFY

Drama

Watch now
Blade Runner
Sky Cinema

Sci-Fi

Watch now
Blade Runner: Director's Cut
Sky Cinema

Sci-Fi

Watch now
Blade Runner: The Final Cut
Sky Cinema

Sci-Fi

Watch now
Blame (2017)
Sky Cinema

Drama

Watch now
Blank Cheque
Sky Disney

Comedy

Watch now
Blindspot
Sky Witness

Drama

Watch now
Bliss
Sky One

Comedy

Watch now
Blockbusters
Comedy Central

Comedy

Watch now
Blondie: Song By Song
Sky Arts

Rock & Pop

Watch now
Blondie: Video Killed The...
Sky Arts

Documentaries

Watch now
Blood & Treasure
SYFY

Drama

Drama

Watch now
Blood Brother (2018)
Sky Cinema

Action

Watch now
Blood Diamond
Sky Cinema

Thriller

Watch now
Blood Drive
SYFY

Drama

Watch now
Blood Sacrifice in Indonesia
VICE

Entertainment

Watch now
Blowing Up History
Discovery

Documentaries

Watch now
Blue Bloods
Sky Witness

Drama

Watch now
Blue Iguana (2018)
Sky Cinema

Comedy

Watch now
Blue My Mind
Sky Cinema

Drama

Watch now
Blue Streak
Sky Cinema

Comedy

Watch now
Blur/Oasis: The Britpop Years
Sky Arts

Documentaries

Watch now
Boardwalk Empire
Sky Atlantic

Drama

Watch now
Bob Dylan: No Direction Home
Sky Arts

Documentaries

Watch now
Bob Fosse: It's Showtime
Sky Arts

Music and Arts

Watch now
Bob Marley Live At The Rainbow
Sky Arts

Music and Arts

Watch now
Bob Marley: The Making Of A...
Sky Arts

Music and Arts

Watch now
Bob Monkhouse: Million Joke Man
GOLD

Comedy

Watch now
Bob's Burgers
Comedy Central

Comedy

Comedy

Watch now
Bohemian Rhapsody
Sky Cinema

Drama

Watch now
Bohemian Rhapsody: Special
Sky Cinema

Factual

Watch now
Bond 25: Exclusive
Sky Cinema

Factual

Watch now
Bong Appetit
VICE

Entertainment

Watch now
Bong Appetit: Cook-Off
VICE

Entertainment

Watch now
Boogie Man
Sky Cinema

Comedy

Watch now
Book Club
Sky Cinema

Comedy

Watch now
Book Of Monsters
Sky Cinema

Horror

Watch now
Boomerang
Sky Cinema

Comedy

Watch now
Border Patrol
Pick

Documentaries

Watch now
Borderline Normal
Sky Cinema

Drama

Watch now
Bored To Death
Sky Comedy

Drama

Watch now
Botswana
Nat Geo Wild

Documentaries

Watch now
Bottom
GOLD

Comedy

Watch now
Boundin'
Sky Disney

Family

Watch now
Bounty Hunters
Sky One

Comedy

Watch now
Bowie, Prince & Music Legends...
Sky Arts

Music and Arts

Watch now
Boy Erased
Sky Cinema

Drama

Watch now
Boy Racer: Fast & Furious in the U.
VICE

Entertainment

Watch now
Boys Don't Cry
Sky Cinema

Drama

Watch now
Bradley Wiggins On Mods
Sky Arts

Documentaries

Watch now
Brain Games
National Geographic

Documentaries

Documentaries

Watch now
Bram Stoker's Dracula
Sky Cinema

Horror

Watch now
Brassic
Sky One

Comedy

Watch now
Brave
Sky Disney

Family

Watch now
Breakfast At Tiffany's
Sky Cinema

Drama

Watch now
Breaking A Monster
Sky Arts

Music and Arts

Watch now
Breaking In
Sky Cinema

Thriller

Watch now
Breakthrough
National Geographic

Documentaries

Watch now
Breath (2017)
Sky Cinema

Drama

Watch now
Breeders
Sky One

Comedy

Watch now
Breezin' - The George Benson Story
Sky Arts

Documentaries

Watch now
Brexit Stage Left
VICE

Entertainment

Watch now
Brian Johnson & Mick Fleetwood
Sky Arts

Documentaries

Watch now
Brian Johnson's A Life On The Road
Sky Arts

Documentaries

Watch now
Bridget Jones's Diary
Sky Cinema

Comedy

Watch now
Bridget Jones: The Edge...
Sky Cinema

Comedy

Watch now
Bridget and Eamon
GOLD

Comedy

Watch now
Brightburn
Sky Cinema

Horror

Watch now
Brilliantman!
Sky Arts

Comedy

Watch now
Bring The Noise
Sky One

Entertainment

Watch now
Britain's Greatest Comedian
GOLD

Entertainment

Watch now
Britain's Most Evil Killers
Sky Crime

Documentaries

Watch now
Britannia II
Sky Atlantic

Drama

Watch now
Broad City
Comedy Central

Comedy

Watch now
Brockmire
FOX

Comedy

Watch now
Broken Arrow (1996)
Sky Cinema

Action

Watch now
Bronx Gothic
Sky Arts

Music and Arts

Watch now
Brother Bear
Sky Disney

Family

Watch now
Brotherhood
Sky Atlantic

Drama

Watch now
Brotherhood
Comedy Central

Comedy

Watch now
Brothers' Nest
Sky Cinema

Thriller

Watch now
Bryan Adams: Video Killed...
Sky Arts

Rock & Pop

Watch now
Bryn Terfel At 50
Sky Arts

Documentaries

Watch now
Buddhist Art: A Fragile...
Sky Arts

Music and Arts

Watch now
Buddy Holly: Music Icons
Sky Arts

Documentaries

Watch now
Budget Mission To The Moon
National Geographic

Documentaries

Watch now
Building Off The Grid
Discovery

Documentaries

Watch now
Bulletproof 2
Sky One

Drama

Watch now
Bulletproof 2
Sky One

Drama

Watch now
Bumblebee
Sky Cinema

Action

Watch now
Bunch Of Kunst: A Film...
Sky Arts

Documentaries

Watch now
Burning (2018)
Sky Cinema

Drama

Watch now
Buster Keaton: The Genius...
Sky Arts

Documentaries

Watch now
Butch Cassidy And The Sundance Kid
Sky Cinema

Action

Watch now
CMA Fest 2019
Sky Arts

Music and Arts

Watch now
COBRA
Sky One

Drama

Watch now
California Dreamin' : The Songs...
Sky Arts

Music and Arts

Watch now
Californication
Sky Atlantic

Drama

Watch now
Callas, Kennedy, Onassis:...
Sky Arts

Documentaries

Watch now
Cambridge Folk Festival 2015
Sky Arts

Documentaries

Watch now
Camping
Sky Atlantic

Comedy

Watch now
Camping (US)
Sky Comedy

Comedy

Watch now
Can You Ever Forgive Me?
Sky Cinema

Comedy

Watch now
Cape Fear (1962)
Sky Cinema

Thriller

Watch now
Cape Fear (1991)
Sky Cinema

Thriller

Watch now
Captain America: The First Avenger
Sky Cinema

Action

Watch now
Captain Marvel
Sky Cinema

Action

Watch now
Captain Phillips
Sky Cinema

Thriller

Watch now
Captivated: The Trials Of...
Sky Crime

Documentaries

Watch now
Car S.O.S.
National Geographic

Documentaries

Watch now
Car S.O.S.
National Geographic

Documentaries

Watch now
Car S.O.S.
National Geographic

Documentaries

Watch now
Carl Perkins & Friends
Sky Arts

Music and Arts

Watch now
Carlito's Way
Sky Cinema

Thriller

Watch now
Carmen
Sky Arts

Music and Arts

Watch now
Carnage
Sky One

Documentaries

Watch now
Carnivale
Sky Atlantic

Drama

Watch now
Cars
Sky Disney

Family

Watch now
Carters Get Rich
Sky One

Comedy

Watch now
Casanova Undressed
Sky Arts

Documentaries

Watch now
Cast Away
Sky Cinema

Drama

Watch now
Catchphrase
Challenge

Entertainment

Watch now
Catfish: The TV Show
MTV

Documentaries

Watch now
Catherine The Great
Sky Atlantic

Drama

Watch now
Catherine The Great
Sky Atlantic

Drama

Watch now
Cats (2018)
Sky Cinema

Family

Watch now
Cats: The Musical
Sky Arts

Documentaries

Watch now
Celebrity Ex on the Beach
MTV

Documentaries

Watch now
Celebrity Exposed
Sky Arts

Entertainment

Watch now
Celebrity Exposed
Sky Arts

Music and Arts

Watch now
Celebrity Portrait Artist...
Sky Arts

Documentaries

Watch now
Celtic Woman
Sky Arts

Documentaries

Watch now
Celtic Woman: A New Journey
Sky Arts

Documentaries

Watch now
Celtic Woman: Ancient Land
Sky Arts

Documentaries

Watch now
Celtic Woman: Believe
Sky Arts

Documentaries

Watch now
Celtic Woman: Emerald
Sky Arts

Documentaries

Watch now
Celtic Woman: Home For Christmas
Sky Arts

Documentaries

Watch now
Celtic Woman: Homecoming...
Sky Arts

Documentaries

Watch now
Celtic Woman: Songs From The...
Sky Arts

Documentaries

Watch now
Chain Of Command
National Geographic

Documentaries

Watch now
Challenger Disaster: Lost Tapes
National Geographic

Documentaries

Watch now
Changeland
Sky Cinema

Drama

Watch now
Changing Lanes
Sky Cinema

Thriller

Watch now
Chaplin in Bali
Sky Arts

Documentaries

Watch now
Chaplin: The Birth Of The...
Sky Arts

Documentaries

Watch now
Chariots Of Fire
Sky Cinema

Drama

Watch now
Charlie Says
Sky Cinema

Drama

Watch now
Charlie's Angels
Sky Cinema

Action

Watch now
Charlotte's Web
Sky Cinema

Family

Watch now
Chasing Bullitt
Sky Cinema

Drama

Watch now
Cheltenham Literature...
Sky Arts

Documentaries

Watch now
Chernobyl
Sky Atlantic

Drama

Watch now
Chernobyl: Radiophobia
Sky Atlantic

Documentaries

Watch now
Chic And Nile Rodgers: Jazz....
Sky Arts

Music and Arts

Watch now
Chicago Fire
Sky Witness

Drama

Watch now
Chicago Med
Sky Witness

Drama

Watch now
Chicago PD
Sky Witness

Drama

Watch now
Chicago PD
Sky Witness

Drama

Watch now
Chicago: Greatest Hits Live
Sky Arts

Documentaries

Watch now
Chicken Little
Sky Disney

Family

Watch now
China: One Million Artists
Sky Arts

Music and Arts

Watch now
Chinatown
Sky Cinema

Thriller

Watch now
Chris Gethard: Career Suicide
Sky Comedy

Comedy

Watch now
Chris Rea: Live at Baloise...
Sky Arts

Music and Arts

Watch now
Chris Rock: Bigger & Blacker
Sky Comedy

Comedy

Watch now
Chris Rock: Kill The Messenger
Sky Comedy

Comedy

Watch now
Chris Rock: Never Scared
Sky Comedy

Comedy

Watch now
Christian Dior: Designer Of...
Sky Arts

Music and Arts

Watch now
Christmas Scenes
Sky One

Comedy

Watch now
Christopher Robin
Sky Cinema

Family

Watch now
Cinderella
Sky Arts

Music and Arts

Watch now
Cinderella (2015)
Sky Disney

Family

Watch now
Cinderella (2018)
Sky Cinema

Family

Watch now
Cinderella: After Ever After
Sky One

Comedy

Watch now
City On A Hill
Sky Atlantic

Drama

Watch now
Class Rank
Sky Cinema

Comedy

Watch now
Clear And Present Danger
Sky Cinema

Thriller

Watch now
Cleo
Sky Cinema

Comedy

Watch now
Click
Sky Cinema

Comedy

Watch now
Cliffhanger
Sky Cinema

Action

Watch now
Clint Eastwood: A Life In Film
Sky Arts

Documentaries

Watch now
Close Encounters Of The Third Kind
Sky Cinema

Sci-Fi

Watch now
Closer
Sky Cinema

Drama

Watch now
Cloudy With A Chance Of Meatballs
Sky Cinema

Family

Watch now
Cloudy With A Chance Of...
Sky Cinema

Family

Watch now
Cloverfield
Sky Cinema

Sci-Fi

Watch now
Clue
Sky Cinema

Comedy

Watch now
Clueless
Sky Cinema

Comedy

Watch now
Coco
Sky Disney

Family

Watch now
Cold Blood Legacy
Sky Cinema

Drama

Watch now
Coldplay: Austin City Limits
Sky Arts

Rock & Pop

Watch now
Coldplay: Live In Sao Paulo
Sky Arts

Documentaries

Watch now
Collateral
Sky Cinema

Thriller

Watch now
College Road Trip
Sky Disney

Family

Watch now
Collision Earth
SYFY

Action

Watch now
Come Together: The Rise Of...
Sky Arts

Documentaries

Watch now
Come Un Gatto In Tangenziale
Sky Cinema

Drama

Watch now
Comedy Central Live
Comedy Central

Comedy

Watch now
Comedy Central at the Comedy Store
Comedy Central

Comedy

Watch now
Comedy Christmas Shorts
Sky Arts

Comedy

Watch now
Comedy Legends: Peter Sellers
Sky Arts

Documentaries

Watch now
Comedy Shorts
Sky Arts

Comedy

Watch now
Common Ground
Sky Atlantic

Comedy

Watch now
Common Ground: Colin
Sky Atlantic

Comedy

Watch now
Computer Says Show
Sky Arts

Documentaries

Watch now
Confessions From Space: Apollo
Discovery

Documentaries

Watch now
Confessions Of A Teenage ...
Sky Disney

Family

Watch now
Confirmation
Sky Atlantic

Drama

Watch now
Conservatives and Progressives Deba
VICE

Documentaries

Watch now
Contraband
Sky Cinema

Action

Watch now
Conviction
Sky Witness

Drama

Watch now
Cool Daddio: The Second....
Sky Arts

Music and Arts

Watch now
Cooper's Treasure
Discovery

Documentaries

Watch now
Cooper's Treasure (Specials)
Discovery

Documentaries

Watch now
Coppelia
Sky Arts

Music and Arts

Watch now
Coronavirus: Into The Red Zone
Sky Atlantic

Documentaries

Watch now
Corporate
Comedy Central

Comedy

Watch now
Corruption and Murder in Trinidad
VICE

Documentaries

Watch now
Cosmos: A Spacetime Odyssey
National Geographic

Documentaries

Watch now
Cosmos: Possible Worlds
National Geographic

Documentaries

Watch now
Counterterror NYC: Special Forces
National Geographic

Documentaries

Watch now
Crash Pad
Sky Cinema

Comedy

Watch now
Crash Reel
Sky Atlantic

Documentaries

Watch now
Crazy Heart
Sky Cinema

Drama

Watch now
Crazy Rich Asians
Sky Cinema

Comedy

Watch now
Crazy, Stupid, Love
Sky Cinema

Comedy

Watch now
Cream: Classic Albums
Sky Arts

Music and Arts

Watch now
Crimes Of Passion: Sleepwalker
Sky Cinema

Thriller

Watch now
Criminal Minds
Sky Witness

Drama

Watch now
Critical
Sky One

Drama

Watch now
Crocodile Dundee
Sky Cinema

Comedy

Watch now
Cropredy 2012
Sky Arts

Entertainment

Watch now
Cropredy 2012
Sky Arts

Music and Arts

Watch now
Cruise (2018)
Sky Cinema

Drama

Watch now
Crypto
Sky Cinema

Thriller

Watch now
Crystal Maze
Challenge

Entertainment

Watch now
Crystal Maze Specials
Challenge

Entertainment

Watch now
Culture Club: Live at...
Sky Arts

Music and Arts

Watch now
Curb Your Enthusiasm
Sky Comedy

Comedy

Watch now
Curfew
Sky One

Drama

Watch now
Curiosity: Life Of A Mars...
National Geographic

Documentaries

Watch now
Curse of the Bermuda Triangle
Discovery

Documentaries

Watch now
Curvature
Sky Cinema

Sci-Fi

Watch now
Cyberwar
VICE

Entertainment

Watch now
D.L Hughley: Going Home
Sky Comedy

Comedy

Watch now
D.L Hughley: Unapologetic
Sky Comedy

Comedy

Watch now
D.O.A.: A Rite of Passage
Sky Arts

Documentaries

Watch now
D2: The Mighty Ducks
Sky Disney

Family

Watch now
D3: The Mighty Ducks
Sky Disney

Family

Watch now
DC's Legends Of Tomorrow
Sky One

Drama

Watch now
Dad's Army
GOLD

Comedy

Watch now
Dad's Army Lost Episodes
GOLD

Comedy

Watch now
Damascus Cover
Sky Cinema

Thriller

Watch now
Damien: Omen II (1978)
Sky Cinema

Horror

Watch now
Damsel (2018)
Sky Cinema

Comedy

Watch now
Dana Carvey: Squatting Monkeys Tell
Sky Comedy

Comedy

Watch now
Dance Fit
Sky One

Documentaries

Watch now
Dane Cook: Vicious Circle
Sky Comedy

Comedy

Watch now
Dangerous Minds
Sky Cinema

Drama

Watch now
Daniel Harding - The...
Sky Arts

Classical

Watch now
Danielle de Niese: The...
Sky Arts

Documentaries

Watch now
Danny Baker's Christmas Hits
Sky Arts

Documentaries

Watch now
Danny's House
VICE

Comedy

Watch now
Dante & The Invention Of Hell
Sky Arts

Documentaries

Watch now
Darbar Festival 2017
Sky Arts

Documentaries

Watch now
Darbar Festival 2018
Sky Arts

Documentaries

Watch now
Darbar: Music Of India
Sky Arts

Music and Arts

Watch now
Dark Minds (2017)
Sky Cinema

Drama

Watch now
Darkest Hour: Special
Sky Cinema

Factual

Watch now
Darkman
Sky Cinema

Sci-Fi

Watch now
Darkness Visible
Sky Cinema

Thriller

Watch now
Das Boot
Sky Atlantic

Drama

Watch now
Das Rheingold
Sky Arts

Music and Arts

Watch now
Daughter Of The Wolf
Sky Cinema

Action

Watch now
Dave Attell: Captain Miserable
Sky Comedy

Comedy

Watch now
Dave Chappelle: Killin' Them Softly
Sky Comedy

Comedy

Watch now
David Attenborough's Bachelor King
Sky One

Documentaries

Watch now
David Attenborough's Conquest...
Sky One

Documentaries

Watch now
David Attenborough's Galapagos
Sky One

Documentaries

Watch now
David Attenborough's Kingdom Of...
Sky Atlantic

Documentaries

Watch now
David Attenborough's...
Sky One

Documentaries

Watch now
David Attenborough: Micro Monsters
Sky One

Documentaries

Watch now
David Bowie: A Reality Tour
Sky Arts

Rock & Pop

Watch now
David Bowie: Glass Spider Tour
Sky Arts

Rock & Pop

Watch now
David Bowie: Serious Moonlight
Sky Arts

Rock & Pop

Watch now
David Brenner Back With A Vengeance
Sky Comedy

Comedy

Watch now
David Cross: The Pride Is Back
Sky Comedy

Comedy

Watch now
David Gilmour: Live In Gdansk
Sky Arts

Music and Arts

Watch now
David Harewood's F Word
Sky Arts

Documentaries

Watch now
David Hockney: Time Regained
Sky Arts

Music and Arts

Watch now
David Jason: My Life on screen
GOLD

Documentaries

Watch now
David Jason: Planes, Trains and ...
GOLD

Documentaries

Watch now
David Lynch: The Art Life
Sky Arts

Music and Arts

Watch now
Days Of Thunder
Sky Cinema

Action

Watch now
Dead Set On Life
VICE

Entertainment

Entertainment

Watch now
Dead Set on Life
VICE

Entertainment

Watch now
Deadliest Catch
Discovery

Documentaries

Watch now
Deadliest Catch (Recap)
Discovery

Documentaries

Watch now
Deadliest Catch (Specials)
Discovery

Documentaries

Watch now
Deadliest Catch: Legend Of Jake ...
Discovery

Documentaries

Watch now
Deadliest Catch: The Bait (Speci...
Discovery

Documentaries

Watch now
Deadwood
Sky Atlantic

Drama

Watch now
Deadwood (2019)
Sky Atlantic

Drama

Watch now
Dean Martin: A Legend in Concert
Sky Arts

Easy Listening

Watch now
Death At The Mansion...
Sky Crime

Documentaries

Watch now
Death Do Us Part
Sky Cinema

Horror

Watch now
Death Race: Beyond Anarchy
Sky Cinema

Action

Watch now
Death on the Tyne
GOLD

Comedy

Watch now
Deceit (2017)
Sky Cinema

Drama

Watch now
Deep Purple: From Here To Infinity
Sky Arts

Music and Arts

Watch now
Deep State
FOX

Drama

Watch now
Delicious
Sky One

Drama

Watch now
Dennis Hopper: Uneasy Rider
Sky Arts

Documentaries

Watch now
Depeche Mode: Live In Berlin
Sky Arts

Documentaries

Watch now
Depeche Mode: Spirits In....
Sky Arts

Music and Arts

Watch now
Depeche Mode: Video Killed The...
Sky Arts

Documentaries

Watch now
Der Pass
Sky Atlantic

Drama

Watch now
Desi Rascals
Sky One

Documentaries

Entertainment

Entertainment

Watch now
Design Dealers
Sky Arts

Documentaries

Watch now
Desperado
Sky Cinema

Action

Watch now
Despicable Me
Sky Cinema

Family

Watch now
Despicable Me 2
Sky Cinema

Family

Watch now
Dexter
Sky Atlantic

Drama

Watch now
Dial M For Middlesbrough
GOLD

Comedy

Watch now
Diana Athill: Final Say
Sky Arts

Music and Arts

Watch now
Diary Of A Wimpy Kid
Sky Cinema

Family

Watch now
Dice
Sky Comedy

Drama

Watch now
Dictators Rulebook
National Geographic

Documentaries

Watch now
Die Hard
Sky Cinema

Action

Watch now
Die Hard With A Vengeance
Sky Cinema

Action

Watch now
Die Walkure
Sky Arts

Music and Arts

Watch now
Dimension 404
SYFY

Drama

Watch now
Dinner For One
Sky Arts

Music and Arts

Watch now
Dinosaur
Sky Disney

Family

Watch now
Dinosaur 13
Sky Atlantic

Documentaries

Watch now
Dire Straits: Alchemy 1983
Sky Arts

Rock & Pop

Watch now
Dirty Cops
Sky Cinema

Drama

Watch now
Dirty Mudder Truckers
Discovery

Documentaries

Entertainment

Watch now
Disasters Engineered
Discovery

Documentaries

Watch now
Discarded Daughters
VICE

Documentaries

Watch now
Discovering Dance On Film
Sky Arts

Documentaries

Watch now
Discovering Film
Sky Arts

Documentaries

Watch now
Discovering Film: Horror...
Sky Arts

Documentaries

Watch now
Discovering Romance On Film
Sky Arts

Music and Arts

Watch now
Discovering: ABBA
Sky Arts

Rock & Pop

Watch now
Discovering: Brigitte Bardot
Sky Arts

Documentaries

Watch now
Discovering: Charlie Chaplin
Sky Arts

Documentaries

Watch now
Discovering: Christmas Films
Sky Arts

Music and Arts

Watch now
Discovering: David Bowie
Sky Arts

Documentaries

Watch now
Discovering: Dennis Hopper
Sky Arts

Music and Arts

Watch now
Discovering: Elton John
Sky Arts

Documentaries

Watch now
Discovering: Eric Clapton
Sky Arts

Documentaries

Watch now
Discovering: Faye Dunaway
Sky Arts

Documentaries

Watch now
Discovering: Fleetwood Mac
Sky Arts

Documentaries

Watch now
Discovering: Foo Fighters
Sky Arts

Rock & Pop

Watch now
Discovering: James Stewart
Sky Arts

Music and Arts

Watch now
Discovering: Jeff Bridges
Sky Arts

Documentaries

Watch now
Discovering: John Lennon
Sky Arts

Music and Arts

Watch now
Discovering: Johnny Cash
Sky Arts

Documentaries

Watch now
Discovering: Max Von Sydow
Sky Arts

Documentaries

Watch now
Discovering: Paul Simon
Sky Arts

Documentaries

Watch now
Discovering: Pink Floyd
Sky Arts

Documentaries

Watch now
Discovering: Queen
Sky Arts

Documentaries

Watch now
Discovering: Robert Mitchum
Sky Arts

Documentaries

Watch now
Discovering: Rod Stewart
Sky Arts

Documentaries

Watch now
Discovering: Steve McQueen
Sky Arts

Music and Arts

Watch now
Discovering: Tina Turner
Sky Arts

Documentaries

Watch now
Discovering: U2
Sky Arts

Rock & Pop

Watch now
Disney's Teacher's Pet
Sky Disney

Family

Watch now
Distant Sky: Nick Cave &....
Sky Arts

Documentaries

Watch now
Distorted
Sky Cinema

Thriller

Watch now
District 9
Sky Cinema

Sci-Fi

Watch now
Divide And Conquer: The...
Sky Atlantic

Documentaries

Watch now
Django Unchained
Sky Cinema

Action

Watch now
Do The Right Thing
Sky Cinema

Drama

Watch now
Dogman
Sky Cinema

Drama

Watch now
Dogs Might Fly
Sky One

Documentaries

Watch now
Dogs: An Amazing Animal...
Sky One

Documentaries

Watch now
Dolittle: Special
Sky Cinema

Factual

Watch now
Doll & Em
Sky Atlantic

Comedy

Watch now
Dolly Parton: Song By Song
Sky Arts

Documentaries

Watch now
Domino (2019)
Sky Cinema

Thriller

Watch now
Don Letts: Dread Meets Punk...
Sky Arts

Documentaries

Watch now
Don't Go
Sky Cinema

Thriller

Watch now
Donkmaster
VICE

Entertainment

Watch now
Donovan & The Beatles In India
Sky Arts

Documentaries

Watch now
Doom: Annihilation
Sky Cinema

Drama

Watch now
Dopesick Nation
VICE

Documentaries

Watch now
Double Jeopardy
Sky Cinema

Thriller

Watch now
Double Shot at Love with DJ Paul...
MTV

Documentaries

Watch now
Down & Dirty With Jim Norton
Sky Comedy

Comedy

Watch now
Downton Abbey

Drama

Watch now
Dr. Seuss' The Lorax
Sky Cinema

Family

Watch now
Drain The Oceans
National Geographic

Documentaries

Documentaries

Watch now
Dreamgirls
Sky Cinema

Drama

Watch now
Driving School Of Mum & Dad
Sky One

Documentaries

Watch now
Drunk History Christmas
Comedy Central

Comedy

Watch now
Drunk History UK
Comedy Central

Comedy

Watch now
Drunk On Love
Sky Cinema

Comedy

Watch now
Drunk Parents
Sky Cinema

Drama

Watch now
Drunk Stoned Brilliant Dead:...
Sky Atlantic

Documentaries

Watch now
Duck Quacks Don't Echo
Sky One

Entertainment

Watch now
Dug's Special Mission
Sky Disney

Family

Watch now
Dumbo (1941)
Sky Disney

Family

Watch now
Dumbo (2019)
Sky Cinema

Family

Watch now
Duran Duran - Rio: Classic Albums
Sky Arts

Rock & Pop

Watch now
Duran Duran: A Diamond In The Mind
Sky Arts

Music and Arts

Watch now
Dusty And Me
Sky Cinema

Comedy

Watch now
E.M. Forster: His Longest...
Sky Arts

Documentaries

Watch now
E.T. The Extra-Terrestrial
Sky Cinema

Sci-Fi

Watch now
Eastbound & Down
Sky Comedy

Drama

Watch now
Eaten By Lions
Sky Cinema

Comedy

Watch now
Echoing An Era: Simon...
Sky Arts

Music and Arts

Watch now
Ed Sheeran: Austin City...
Sky Arts

Documentaries

Watch now
Ed Stafford: First Man Out
Discovery

Documentaries

Watch now
Ed Stafford: Into The Unknown
Discovery

Documentaries

Watch now
Ed Stafford: Left for Dead
Discovery

Documentaries

Watch now
Eddie Izzard's Mandela Marathons
Sky One

Documentaries

Watch now
Eddie Izzard's Mandela Marathons
Sky One

Documentaries

Watch now
Edge Of Tomorrow:...
Sky Cinema

Sci-Fi

Watch now
Egg Freezing, Career Women, & the F
VICE

Documentaries

Watch now
Eight Below
Sky Disney

Drama

Watch now
Eighth Grade
Sky Cinema

Drama

Watch now
Election (1999)
Sky Cinema

Comedy

Watch now
Elf: Buddy's Musical Christmas
Sky Cinema

Family

Watch now
Elizabeth
Sky Arts

Music and Arts

Watch now
Elizabeth: The Golden Age
Sky Cinema

Drama

Watch now
Elizabethtown
Sky Cinema

Romance

Watch now
Ellen Degeneres: Here And Now
Sky Comedy

Comedy

Watch now
Ellen Degeneres: The Beginning
Sky Comedy

Comedy

Watch now
Elmore Leonard's Gold Coast
Sky Cinema

Drama

Watch now
Elvis '56 Special
Sky Arts

Music and Arts

Watch now
Elvis And The Girl From Vienna
Sky Arts

Documentaries

Watch now
Elvis Presley: A Legend in Concert
Sky Arts

Rock & Pop

Watch now
Elvis: The Final Hours
Sky Arts

Music and Arts

Watch now
Elvis: The Searcher
Sky Atlantic

Documentaries

Watch now
Elysium
Sky Cinema

Sci-Fi

Watch now
Emerson, Lake & Palmer: Live...
Sky Arts

Music and Arts

Watch now
Empire Falls
Sky Atlantic

Drama

Watch now
Empire of the Sharks
SYFY

Action

Watch now
Enchanted
Sky Disney

Family

Watch now
Enemy Of The State
Sky Cinema

Thriller

Watch now
Enlightened
Sky Comedy

Drama

Watch now
Enrico Caruso: Legends Of...
Sky Arts

Music and Arts

Watch now
Entourage
Sky Comedy

Comedy

Watch now
Epicly Later'd
VICE

Entertainment

Watch now
Equalizer 2: Special
Sky Cinema

Factual

Watch now
Eric Clapton: Live In California
Sky Arts

Music and Arts

Watch now
Eric Clapton: Planes,...
Sky Arts

Music and Arts

Watch now
Erin Brockovich
Sky Cinema

Drama

Watch now
Erotic Adventures Of Anais Nin
Sky Arts

Documentaries

Watch now
Escape At Dannemora
Sky Atlantic

Drama

Watch now
Escape From L.A.
Sky Cinema

Action

Watch now
Escape From Sobibor (2018)
Sky Cinema

Drama

Watch now
Escape Plan 3
Sky Cinema

Action

Watch now
Escape Room (2019)
Sky Cinema

Thriller

Watch now
Eternal Love (2018)
Sky Cinema

Drama

Watch now
Euphoria (2017)
Sky Cinema

Drama

Watch now
Eurotrip
Sky Cinema

Comedy

Watch now
Evan Almighty
Sky Cinema

Comedy

Watch now
Event Horizon
Sky Cinema

Sci-Fi

Watch now
Everybody Hates Chris
Sky Comedy

Comedy

Watch now
Everybody Knows
Sky Cinema

Drama

Watch now
Everybody Street
Sky Arts

Documentaries

Watch now
Everything Is Copy...
Sky Atlantic

Documentaries

Watch now
Evil Dead II
Sky Cinema

Horror

Watch now
Evita
Sky Cinema

Drama

Watch now
Evolution
Sky Cinema

Comedy

Watch now
Ex On The Beach USA
MTV

Documentaries

Drama

Watch now
Ex on The Beach
MTV

Documentaries

Drama

Watch now
Exotic Animal ER
National Geographic

Documentaries

Watch now
Expedition Unknown
Discovery

Documentaries

Watch now
Extracurricular
Sky Cinema

Thriller

Watch now
Extracurricular Activities
Sky Cinema

Comedy

Watch now
Extras
GOLD

Comedy

Watch now
Extras 2007 Xmas Special:Christm...
GOLD

Comedy

Watch now
Extremely Wicked, Shockingly...
Sky Cinema

Factual

Watch now
Extremely Wicked, Shockingly...
Sky Cinema

Drama

Watch now
Extremely Wicked, Shockingly...
Sky Cinema

Factual

Watch now
Eye For An Eye
Sky Cinema

Thriller

Watch now
Faberge: A Life Of Its Own
Sky Arts

Documentaries

Watch now
Face/Off
Sky Cinema

Action

Watch now
Facing Saddam
National Geographic

Documentaries

Watch now
Fairport Convention: Folk...
Sky Arts

Entertainment

Watch now
Fake! The Great Masterpiece...
Sky Arts

Documentaries

Watch now
Family (2019)
Sky Cinema

Drama

Watch now
Family Guy Season 18
FOX

Comedy

Watch now
Fanarchy
Sky Arts

Documentaries

Watch now
Fantasia
Sky Disney

Family

Watch now
Fantastic Beasts- The Crimes...
Sky Cinema

Factual

Watch now
Fantastic Beasts: The Crimes Of...
Sky Cinema

Family

Watch now
Fantastic Four
Sky Cinema

Action

Watch now
Fast & Furious
Sky Cinema

Action

Watch now
Fast & Furious - Hobbs & Shaw:...
Sky Cinema

Factual

Watch now
Fast & Furious 6
Sky Cinema

Action

Watch now
Fast & Furious 8: Behind the Scene
Sky Cinema

Factual

Watch now
Fast Five
Sky Cinema

Action

Watch now
Fast N' Loud
Discovery

Documentaries

Watch now
Fast N' Loud (Season 4 Specials)
Discovery

Documentaries

Watch now
Fast N' Loud Clip Shows
Discovery

Documentaries

Watch now
Fat Actress
Sky Comedy

Comedy

Watch now
Fatal Attraction
Sky Cinema

Thriller

Watch now
Father Goose
Sky Cinema

Comedy

Watch now
Father Of The Bride
Sky Cinema

Comedy

Watch now
Fawlty Towers
GOLD

Comedy

Watch now
Feedback
Sky Cinema

Horror

Watch now
Ferris Bueller's Day Off
Sky Cinema

Comedy

Watch now
Festive Advent 2016 Concert...
Sky Arts

Classical

Watch now
Field Of Dreams
Sky Cinema

Drama

Watch now
Fighting ISIS
National Geographic

Documentaries

Watch now
Fighting Temptations
Sky Cinema

Comedy

Watch now
Final Score
Sky Cinema

Action

Watch now
Final Score: Behind the Scenes
Sky Cinema

Factual

Watch now
Final Score: Special
Sky Cinema

Factual

Watch now
Finding Colossus
Discovery

Documentaries

Watch now
Finding Escobar's Millions
Discovery

Documentaries

Watch now
Finding Nemo
Sky Disney

Family

Watch now
Fine Young Criminals
VICE

Documentaries

Entertainment

Watch now
First Blood
Sky Cinema

Action

Watch now
First Kid
Sky Disney

Family

Watch now
First Man
Sky Cinema

Drama

Watch now
First Man: Special
Sky Cinema

Factual

Watch now
Fish Town
Sky Atlantic

Documentaries

Watch now
Fit In 5
Sky One

Documentaries

Sport

Watch now
Fit In 5 Trailers
Sky One

Documentaries

Watch now
Flash Gordon
Sky Cinema

Sci-Fi

Watch now
Flashdance
Sky Cinema

Drama

Watch now
Fleming
Sky Atlantic

Drama

Watch now
Fletch
Sky Cinema

Comedy

Watch now
Flight
Sky Cinema

Drama

Watch now
Flight Of The Conchords
Sky Comedy

Comedy

Watch now
Flight Of The Conchords: Live...
Sky Comedy

Comedy

Watch now
Flight Of The Phoenix (2004)
Sky Cinema

Action

Watch now
Flintoff's Road To Nowhere
Sky One

Documentaries

Watch now
Flintoff: From Lord's To The Ring
Sky One

Documentaries

Watch now
Flintoff: Lord Of The Fries
Sky One

Documentaries

Watch now
Flushed Away
Sky Cinema

Family

Watch now
Flying The Nest
Sky Cinema

Family

Watch now
Foo Fighters: Austin City...
Sky Arts

Rock & Pop

Watch now
Footloose (1984)
Sky Cinema

Drama

Watch now
For No Good Reason
Sky Atlantic

Documentaries

Watch now
For The Birds
Sky Disney

Family

Watch now
Force Of Nature Natalia
Sky Arts

Music and Arts

Watch now
Foreigner: Live at Baloise...
Sky Arts

Music and Arts

Watch now
Forgetting Sarah Marshall
Sky Cinema

Comedy

Watch now
Forrest Gump
Sky Cinema

Drama

Watch now
Fortitude
Sky Atlantic

Drama

Watch now
Fortitude Extras
Sky Atlantic

Drama

Watch now
Fortitude: A Cold Affair
Sky Atlantic

Drama

Watch now
Fortitude: About The Show
Sky Atlantic

Drama

Watch now
Fortitude: Behind The Scenes
Sky Atlantic

Drama

Watch now
Fortitude: Calling The Police
Sky Atlantic

Drama

Watch now
Fortitude: From Script To Screen
Sky Atlantic

Drama

Watch now
Fortitude: High Council
Sky Atlantic

Drama

Watch now
Fortitude: Shooting On The Glacier
Sky Atlantic

Drama

Watch now
Fortitude: Welcome To Fortitude
Sky Atlantic

Drama

Watch now
Four Kids And It
Sky Cinema

Family

Watch now
Foxtrot
Sky Cinema

Drama

Watch now
Franco Zeffirelli - ...
Sky Arts

Documentaries

Watch now
Frank Sinatra: In Concert...
Sky Arts

Music and Arts

Watch now
Frank Sinatra: The Main...
Sky Arts

Music and Arts

Watch now
Frank Sinatra: The Man And...
Sky Arts

Music and Arts

Watch now
Frank Sinatra: The Vintage Years
Sky Arts

Music and Arts

Watch now
Frank Sinatra: The Voice Of...
Sky Arts

Music and Arts

Watch now
Frat Pack
Sky Cinema

Drama

Watch now
Frayed
Sky One

Comedy

Watch now
Frayed
Sky One

Comedy

Watch now
Freaky Friday
Sky Disney

Family

Watch now
Freaky Friday (2003)
Sky Disney

Family

Watch now
Fred And Rose: The Unanswered...
Sky Crime

Documentaries

Watch now
Freddie Down Under
Sky One

Documentaries

Watch now
Freddie Fries Again
Sky One

Documentaries

Watch now
Freddie Mercury: The Great...
Sky Arts

Documentaries

Watch now
Freddie Mercury: Tribute Concert
Sky Arts

Rock & Pop

Watch now
Free Preview Bloodshot
Sky Cinema

Factual

Watch now
Free Preview Frozen 2
Sky Cinema

Factual

Watch now
Free To Rock: How Rock &...
Sky Arts

Music and Arts

Watch now
Fresco Fiasco
Sky Arts

Documentaries

Watch now
Fresh Off The Boat
Comedy Central

Comedy

Watch now
Friday On My Mind
Sky Arts

Documentaries

Watch now
Friday The 13th (2009)
Sky Cinema

Horror

Watch now
Friday The 13th IV:...
Sky Cinema

Horror

Watch now
Friday The 13th Part II
Sky Cinema

Horror

Watch now
Friday The 13th Part III
Sky Cinema

Horror

Watch now
Friday The 13th Part VI:...
Sky Cinema

Horror

Watch now
Friday The 13th Part VII...
Sky Cinema

Horror

Watch now
Friday The 13th Part VIII
Sky Cinema

Horror

Watch now
Friedkin Uncut
Sky Arts

Documentaries

Watch now
Friends With Benefits
Sky Cinema

Comedy

Watch now
Fright Fest
Sky Cinema

Horror

Watch now
From The Earth To The Moon
Sky Atlantic

Drama

Watch now
Frost/Nixon
Sky Cinema

Drama

Watch now
Frozen Fever
Sky Disney

Family

Watch now
Fungus The Bogeyman
Sky One

Drama

Watch now
Furious (2017)
Sky Cinema

Action

Watch now
Fury (2014)
Sky Cinema

Action

Watch now
Galaxy Quest
Sky Cinema

Comedy

Watch now
Galleries On Demand
Sky Arts

Documentaries

Watch now
Galveston
Sky Cinema

Drama

Watch now
Game Of Thrones
Sky Atlantic

Drama

Watch now
Game Of Thrones: Inside The Episode
Sky Atlantic

Documentaries

Watch now
Game Of Thrones: The Game Revealed
Sky Atlantic

Documentaries

Watch now
Game Of Thrones: The Story So Far
Sky Atlantic

Documentaries

Watch now
Game On
GOLD

Comedy

Watch now
Game of Thrones: Meet the Makers
Sky Atlantic

Documentaries

Watch now
Game of Thrones: The Game Revealed
Sky Atlantic

Documentaries

Watch now
Game of Thrones: The Last Watch
Sky Atlantic

Drama

Watch now
Gangsta
Sky Cinema

Thriller

Watch now
Garage Rehab
Discovery

Documentaries

Watch now
Garage Rehab (Special)
Discovery

Documentaries

Watch now
Garfield
Sky Cinema

Family

Watch now
Gary Cooper: The Irresistible
Sky Arts

Music and Arts

Watch now
Gary and his Demons
Comedy Central

Comedy

Watch now
Gavin & Stacey
GOLD

Comedy

Watch now
Gavin & Stacey: Xmas 2008
GOLD

Comedy

Watch now
Gay Conversion Therapy
VICE

Entertainment

Watch now
Gaycation
VICE

Entertainment

Watch now
Gaycation: United We Stand
VICE

Entertainment

Watch now
Gemini
Sky Cinema

Drama

Watch now
Gemini Man: Special
Sky Cinema

Factual

Watch now
Generation Grime
Sky Arts

Documentaries

Watch now
Generation Kill
Sky Atlantic

Drama

Watch now
Generation Sext
Sky Arts

Drama

Watch now
Genius
Sky Cinema

Drama

Watch now
Geordie OGs
MTV

Documentaries

Watch now
Geordie Shore
MTV

Documentaries

Drama

Watch now
Geordie Shore: Big Birthday Battle
MTV

Documentaries

Watch now
George Ezra: Live At...
Sky Arts

Documentaries

Watch now
George Of The Jungle 2
Sky Disney

Comedy

Watch now
Get A Horse!
Sky Disney

Family

Watch now
Get Shorty
Sky Atlantic

Drama

Watch now
Getting High Injecting Snake Venom
VICE

Entertainment

Watch now
Ghost
Sky Cinema

Drama

Watch now
Ghostbusters (1984)
Sky Cinema

Comedy

Watch now
Ghostbusters 2
Sky Cinema

Comedy

Watch now
Ghosts of Aleppo
VICE

Documentaries

Watch now
Gia
Sky Atlantic

Drama

Watch now
Gideon
Sky Cinema

Drama

Watch now
Gilbert & Sullivan: A Motley Pair
Sky Arts

Music and Arts

Watch now
Giles Coren: My Failed Novel
Sky Arts

Documentaries

Watch now
Girls
Sky Comedy

Comedy

Watch now
Girls Of The Sun
Sky Cinema

Drama

Watch now
Giselle
Sky Arts

Documentaries

Watch now
Gladiator
Sky Cinema

Action

Watch now
Gladiators
Challenge

Drama

Watch now
Glass (2019)
Sky Cinema

Thriller

Watch now
Glen Campbell: I'll Be Me
Sky Arts

Documentaries

Watch now
Glory Road
Sky Disney

Drama

Watch now
Glyndebourne Opera Cup 2020
Sky Arts

Documentaries

Watch now
Gnaw (2017)
Sky Cinema

Horror

Watch now
Gods of the Game
Comedy Central

Comedy

Watch now
Godzilla (1998)
Sky Cinema

Action

Watch now
Godzilla (2014)
Sky Cinema

Action

Watch now
Godzilla: King Of The Monsters
Sky Cinema

Action

Watch now
Gold Divers
Discovery

Documentaries

Watch now
Gold Divers (Season Specials)
Discovery

Documentaries

Watch now
Gold Rush
Discovery

Documentaries

Watch now
Gold Rush
Discovery

Documentaries

Watch now
Gold Rush (Specials)
Discovery

Documentaries

Watch now
Gold Rush: Dave Turin's Lost Mine
Discovery

Documentaries

Drama

Watch now
Gold Rush: Face-Off
Discovery

Documentaries

Watch now
Gold Rush: Face-Off Round 2
Discovery

Documentaries

Watch now
Gold Rush: Going For Gold
Discovery

Documentaries

Watch now
Gold Rush: Legends
Discovery

Documentaries

Watch now
Gold Rush: Parker V Beets
Discovery

Documentaries

Watch now
Gold Rush: Parker's Trail
Discovery

Documentaries

Watch now
Gold Rush: The Dirt
Discovery

Documentaries

Watch now
Gold Rush: The Story So Far (Season
Discovery

Documentaries

Watch now
Gold Rush: The Story So Far (Season
Discovery

Documentaries

Watch now
Gold Rush: White Water
Discovery

Documentaries

Watch now
Golden State Killer: Unmasked
Sky Crime

Documentaries

Watch now
Gomorrah
Sky Atlantic

Drama

Watch now
Gone With The Wind
Sky Cinema

Drama

Watch now
Good Morning Vietnam
Sky Cinema

Comedy

Watch now
Goodbye, Sir Simon!
Sky Arts

Music and Arts

Watch now
Gotterdammerung
Sky Arts

Arts and lit.

Watch now
Gran Torino
Sky Cinema

Drama

Watch now
Grand-Daddy Day Care
Sky Cinema

Comedy

Watch now
Gravity
Sky Cinema

Sci-Fi

Watch now
Grease
Sky Cinema

Drama

Watch now
Grease Sing-Along
Sky Cinema

Drama

Watch now
Great Migrations
National Geographic

Documentaries

Watch now
Green Wing
GOLD

Comedy

Watch now
Green Zone
Sky Cinema

Action

Watch now
Gregory Porter Live In Berlin
Sky Arts

Music and Arts

Watch now
Gregory Porter: Don't...
Sky Arts

Documentaries

Watch now
Greta (2018)
Sky Cinema

Thriller

Watch now
Grey's Anatomy
Sky Witness

Drama

Watch now
Grouchy Young Men
Comedy Central

Comedy

Watch now
Groundhog Day
Sky Cinema

Comedy

Watch now
Grown Ups
Sky Cinema

Comedy

Watch now
Grown Ups 2
Sky Cinema

Comedy

Watch now
Guerrilla
Sky Atlantic

Drama

Watch now
Guerrilla Special
Sky Atlantic

Documentaries

Watch now
Guitar Star 2015
Sky Arts

Documentaries

Music and Arts

Watch now
Gulliver's Travels
Sky Cinema

Family

Watch now
Gunfight At The O.K. Corral
Sky Cinema

Action

Watch now
Guns N' Roses: Appetite...
Sky Arts

Documentaries

Watch now
Gurls Talk with Adwoa Aboah
VICE

Documentaries

Watch now
Gwen Stefani's You Make It...
Sky Arts

Entertainment

Watch now
HAPPYish
Sky Comedy

Drama

Watch now
Halloween (1978)
Sky Cinema

Horror

Watch now
Halloween (2018)
Sky Cinema

Horror

Watch now
Halsey & Kelsea Ballerini
MTV

Documentaries

Watch now
Hamilton's Pharmacopeia
VICE

Entertainment

Watch now
Hamilton: One Shot To Broadway
Sky Arts

Documentaries

Watch now
Hamlet
Sky Arts

Drama

Watch now
Hammer
Sky Cinema

Drama

Watch now
Hancock
Sky Cinema

Action

Watch now
Hands Of Stone
Sky Cinema

Drama

Watch now
Hannah Montana: The Movie
Sky Disney

Family

Watch now
Hansa Studios: By The Wall...
Sky Arts

Music and Arts

Watch now
Happy Death Day 2U
Sky Cinema

Horror

Watch now
Happy Gilmore
Sky Cinema

Comedy

Watch now
Happy Holidays With Bing And Frank
Sky Arts

Music and Arts

Watch now
Hard Beauty: Helaine...
Sky Arts

Music and Arts

Watch now
Hard Eight
Sky Cinema

Thriller

Watch now
Hard Time: Locked Up
National Geographic

Documentaries

Watch now
Harold Lloyd: Hollywood's...
Sky Arts

Music and Arts

Watch now
Harry Hill's Tea Time
Sky One

Documentaries

Watch now
Harry Potter and the Chamber...
Sky Cinema

Family

Watch now
Harry Potter and the Deathly...
Sky Cinema

Family

Watch now
Harry Potter and the Deathly...
Sky Cinema

Family

Watch now
Harry Potter and the Goblet of...
Sky Cinema

Family

Watch now
Harry Potter and the Half-Blood...
Sky Cinema

Family

Watch now
Harry Potter and the Order of...
Sky Cinema

Family

Watch now
Harry Potter and the Prisoner...
Sky Cinema

Family

Watch now
Harry Potter and the...
Sky Cinema

Family

Watch now
Harry Potter: A Who's Who...
Sky Cinema

Factual

Watch now
Harvie And The Magic Museum
Sky Cinema

Family

Watch now
Hate Thy Neighbour
VICE

Entertainment

Watch now
Havana Darkness
Sky Cinema

Thriller

Watch now
Haven
Pick

Drama

Watch now
Hawaii Five-0
Sky One

Drama

Watch now
Head Full Of Honey (2018)
Sky Cinema

Comedy

Watch now
Heartworn Highways
Sky Arts

Documentaries

Watch now
Heartworn Highways Revisited
Sky Arts

Documentaries

Watch now
Heath Ledger: Too Young To Die
Sky Arts

Music and Arts

Watch now
Heimat
Sky Arts

Drama

Watch now
Heist, The - Behind The Scenes
Sky One

Documentaries

Watch now
Hell Is Where The Home Is
Sky Cinema

Thriller

Watch now
Hell On Earth: ISIS
National Geographic

Documentaries

Watch now
Hello Ladies
Sky Comedy

Comedy

Watch now
Hello Ladies: The Movie
Sky Comedy

Comedy

Watch now
Hello, Dolly!
Sky Cinema

Romance

Watch now
Henry IX
GOLD

Comedy

Watch now
Her Smell
Sky Cinema

Drama

Watch now
Herbie Goes Bananas
Sky Disney

Family

Watch now
Herbie Goes To Monte Carlo
Sky Disney

Family

Watch now
Herbie Rides Again
Sky Disney

Family

Watch now
Hercules
Sky Disney

Family

Watch now
Here And Now
Sky Cinema

Drama

Watch now
Here And Now
Sky Atlantic

Comedy

Watch now
Here To Be Heard: The...
Sky Arts

Documentaries

Watch now
Heretiks (2018)
Sky Cinema

Horror

Watch now
Hetty Wainthropp Investigates
GOLD

Drama

Watch now
High Anxiety
Sky Cinema

Comedy

Watch now
High Society
VICE

Documentaries

Watch now
Highlander
Sky Cinema

Action

Watch now
Hitch
Sky Cinema

Comedy

Watch now
Hitmen
Sky One

Comedy

Watch now
Hitmen
Sky One

Comedy

Watch now
Hocus Pocus
Sky Disney

Comedy

Watch now
Hoffa
Sky Cinema

Drama

Watch now
Hold the Sunset
GOLD

Comedy

Watch now
Hole In The Wall
Challenge

Entertainment

Watch now
Hollywood Couples: Humphrey...
Sky Arts

Documentaries

Watch now
Hollywood Couples: Jean...
Sky Arts

Documentaries

Watch now
Hollywood In Vienna: Fairytales...
Sky Arts

Documentaries

Watch now
Hollywood In Vienna: The...
Sky Arts

Classical

Watch now
Hollywood Love Story
VICE

Entertainment

Watch now
Hollywood Singing & Dancing
Sky Arts

Documentaries

Watch now
Hollywood: No Sex, Please
Sky Arts

Documentaries

Watch now
Holmes & Watson
Sky Cinema

Comedy

Watch now
Home Alone 4
Sky Cinema

Family

Watch now
Home Alone: The Holiday Heist
Sky Cinema

Comedy

Watch now
Homefest: James Corden's...
Sky One

Comedy

Watch now
Homegrown: The Counter-Terror...
Sky Atlantic

Drama

Watch now
Homestead Rescue
Discovery

Documentaries

Watch now
Homeward Bound II: Lost In San...
Sky Disney

Family

Watch now
Homeward Bound: The Incredible...
Sky Disney

Family

Watch now
Homicide For The Holidays
Pick

Documentaries

Watch now
Homicide For The Holidays
Sky Crime

Documentaries

Watch now
Hood Adjacent With James Davis
Comedy Central

Comedy

Watch now
Hooten & The Lady
Sky One

Drama

Watch now
Hope Floats
Sky Cinema

Drama

Watch now
Hope Works

Factual

Watch now
Hostel
Sky Cinema

Horror

Watch now
Hot Air
Sky Cinema

Drama

Watch now
Hot Fuzz
Sky Cinema

Comedy

Watch now
Hot Rod
Sky Cinema

Comedy

Watch now
Hot Summer Nights
Sky Cinema

Drama

Watch now
Hotel Artemis
Sky Cinema

Action

Watch now
Hotel Mumbai
Sky Cinema

Thriller

Watch now
Hotel Mumbai: Anthony Maras
Sky Cinema

Factual

Watch now
Hotel Mumbai: Jason Isaacs
Sky Cinema

Factual

Watch now
Hotel Mumbai: Nazanin Boniadi
Sky Cinema

Factual

Watch now
Hotel Mumbai: Special
Sky Cinema

Factual

Watch now
Hotel Mumbai: Special Highlights
Sky Cinema

Factual

Watch now
Hotel Room
Sky Cinema

Drama

Watch now
Hotel Transylvania 3: A Monster...
Sky Cinema

Family

Watch now
Hotspots: Hong Kong on the...
Sky Atlantic

Documentaries

Watch now
House Of Lies
Sky Comedy

Comedy

Drama

Watch now
How Do They Do It?
Discovery

Documentaries

Watch now
How I Caught The Killer
Sky Crime

Documentaries

Watch now
How The Universe Works (Kids)
Discovery

Documentaries

Watch now
How The Young Ones Changed Comedy
GOLD

Comedy

Watch now
How To Lose A Guy In 10 Days
Sky Cinema

Comedy

Watch now
How To Make It In America
Sky Comedy

Comedy

Watch now
How To Train Your Dragon
Sky Cinema

Family

Watch now
How To Train Your Dragon: ...
Sky Cinema

Family

Watch now
How To Train Your Dragon:...
Sky Cinema

Family

Watch now
How to Make Food with Matty Matheso
VICE

Entertainment

Watch now
How to Rob a Bank
VICE

Documentaries

Entertainment

Watch now
Howard The Duck
Sky Cinema

Comedy

Watch now
Huang's World
VICE

Entertainment

Entertainment

Watch now
Hubble's Amazing Journey
National Geographic

Documentaries

Watch now
Hud
Sky Cinema

Drama

Watch now
Hudozhnik/The Artist
Sky Arts

Documentaries

Watch now
Hudson Hawk
Sky Cinema

Action

Watch now
Humor Me
Sky Cinema

Comedy

Watch now
Hung
Sky Comedy

Drama

Watch now
Hung
Sky Comedy

Drama

Watch now
Hunt For The Boston Bombers
National Geographic

Documentaries

Watch now
Huntington Gardens
Sky Arts

Documentaries

Watch now
Hustle
VICE

Documentaries

Watch now
I Am Bruce Lee
Sky Arts

Music and Arts

Watch now
I Am Evidence
Sky Atlantic

Documentaries

Watch now
I Am Heath Ledger
Sky Arts

Documentaries

Watch now
I Am Johnny Cash
Sky Arts

Music and Arts

Watch now
I Am La Scala
Sky Arts

Documentaries

Watch now
I Am Legend
Sky Cinema

Sci-Fi

Watch now
I Am Legend: Alternate Version
Sky Cinema

Sci-Fi

Watch now
I Am Patrick Swayze
Sky Arts

Music and Arts

Watch now
I Am Paul Walker
Sky Arts

Music and Arts

Watch now
I Am Richard Pryor
Sky Arts

Music and Arts

Watch now
I Am Steve McQueen
Sky Arts

Music and Arts

Watch now
I Can Only Imagine
Sky Cinema

Drama

Watch now
I Live With Models
Comedy Central

Comedy

Watch now
I Still See You
Sky Cinema

Thriller

Watch now
I Trapped The Devil
Sky Cinema

Horror

Watch now
I Want Candy
Sky Cinema

Comedy

Watch now
I'll Be Home For Christmas
Sky Disney

Family

Watch now
I'll Take Your Dead
Sky Cinema

Drama

Watch now
I'm A Killer
Sky Cinema

Thriller

Watch now
I'm Dying Up Here
Sky Comedy

Drama

Watch now
I, Robot
Sky Cinema

Sci-Fi

Watch now
I, Tonya: Special
Sky Cinema

Factual

Watch now
IKEA: Hunting For Happiness
Sky Arts

Music and Arts

Watch now
ISIS: Antiques For Arms?
National Geographic

Documentaries

Watch now
ISS: 24/7 On A Space Station
National Geographic

Documentaries

Watch now
IT Chapter 2: Exclusive Clip
Sky Cinema

Factual

Watch now
IT Chapter 2: Memories
Sky Cinema

Factual

Watch now
IT Chapter 2: Oath
Sky Cinema

Factual

Watch now
IT Chapter 2: Trailer
Sky Cinema

Factual

Watch now
Ian McKellen: Playing The...
Sky Arts

Music and Arts

Watch now
Ice Age: Dawn Of The Dinosaurs
Sky Cinema

Family

Watch now
Ice Princess
Sky Disney

Family

Watch now
Iceman (2017)
Sky Cinema

Drama

Watch now
Identity
Sky Cinema

Thriller

Watch now
Identity Thief
Sky Cinema

Comedy

Watch now
Idiotsitter
Comedy Central

Comedy

Watch now
Iggy Pop: American Valhalla
Sky Arts

Entertainment

Watch now
Iggy Pop: Live at Rock en...
Sky Arts

Documentaries

Watch now
Il Divo: Timeless-Live in...
Sky Arts

Documentaries

Watch now
Il Volo With Placido Domingo...
Sky Arts

Music and Arts

Watch now
Imelda May: Live at Baloise...
Sky Arts

Music and Arts

Watch now
Impossible
Challenge

Entertainment

Watch now
Impractical Jokers
Comedy Central

Comedy

Watch now
In Confidence
Sky Arts

Documentaries

Entertainment

Watch now
In Confidence: US Specials
Sky Arts

Documentaries

Entertainment

Watch now
In Fabric
Sky Cinema

Horror

Watch now
In Ice Cold Blood
Sky Crime

Documentaries

Drama

Watch now
In The Line Of Duty: Blaze Of...
Sky Cinema

Thriller

Watch now
In The Long Run Xmas Special
Sky One

Comedy

Watch now
In Treatment
Sky Atlantic

Drama

Watch now
InControl (2017)
Sky Cinema

Sci-Fi

Watch now
Incident In A Ghostland
Sky Cinema

Horror

Watch now
Incredibles 2
Sky Disney

Family

Watch now
Indecent Proposal
Sky Cinema

Drama

Watch now
Indiscreet
Sky Cinema

Comedy

Watch now
Inferno: Special
Sky Cinema

Factual

Watch now
Inglourious B*****ds
Sky Cinema

Action

Watch now
Inhuman Kind
VICE

Documentaries

Watch now
Insecure
Sky Comedy

Comedy

Drama

Watch now
Inside Evil
Sky Crime

Documentaries

Watch now
Inside Incredible Machines
National Geographic

Documentaries

Watch now
Inside Man: Most Wanted
Sky Cinema

Drama

Watch now
Inside No 9
GOLD

Comedy

Watch now
Inside Out
Sky Disney

Family

Watch now
Inside RAF Brize Norton
Sky One

Documentaries

Watch now
Inside RAF Brize Norton
Sky One

Documentaries

Watch now
Inside The Freemasons
Sky One

Documentaries

Watch now
Inside The Mind Of Leonardo
Sky Arts

Entertainment

Watch now
Inside The Mind Of Leonardo
Sky Arts

Music and Arts

Watch now
Instant Dreams
Sky Arts

Documentaries

Watch now
Instant Family
Sky Cinema

Comedy

Watch now
Instinct
Sky Witness

Drama

Watch now
Intelligence
Sky One

Comedy

Watch now
Intelligence
Sky One

Comedy

Watch now
Into Film Awards 2019...
Sky Cinema

Factual

Watch now
Into Film Awards 2019...
Sky Cinema

Factual

Watch now
Into Film Awards 2019...
Sky Cinema

Factual

Watch now
Into Film Awards 2019...
Sky Cinema

Factual

Watch now
Into Film Awards 2019...
Sky Cinema

Factual

Watch now
Into Film Awards 2019: Highlights
Sky Cinema

Factual

Watch now
Into The Forbidden Zone
National Geographic

Documentaries

Watch now
Into The Wild
Sky Cinema

Drama

Watch now
Iron Fury!
Sky Cinema

Action

Watch now
Iron Maiden - Flight 666
Sky Arts

Rock & Pop

Watch now
Iron Man
Sky Cinema

Action

Watch now
Iron Man 2
Sky Cinema

Action

Watch now
Iron Resurrection
Discovery

Entertainment

Watch now
Isabelle (2018)
Sky Cinema

Horror

Watch now
It's Suppertime!
VICE

Entertainment

Entertainment

Watch now
Italian Job, The (1969)
Sky Cinema

Action

Watch now
J.R.R. Tolkien: Designer Of Worlds
Sky Arts

Documentaries

Watch now
J.T. LeRoy
Sky Cinema

Drama

Watch now
Jack And Jill
Sky Cinema

Comedy

Watch now
Jack Bruce Tribute Concert
Sky Arts

Documentaries

Watch now
Jack Reacher
Sky Cinema

Action

Watch now
Jack-Jack Attack
Sky Disney

Family

Watch now
Jackass 2.5
Sky Cinema

Comedy

Watch now
Jackass 3
Sky Cinema

Comedy

Watch now
Jackass 3.5
Sky Cinema

Comedy

Watch now
Jackass: Number Two
Sky Cinema

Comedy

Watch now
Jackass: The Movie
Sky Cinema

Comedy

Watch now
Jacob's Ladder (2019)
Sky Cinema

Thriller

Watch now
Jacqueline Wilson: Four Kids...
Sky Cinema

Factual

Watch now
James Blunt: Live at...
Sky Arts

Music and Arts

Watch now
James Brown: Live At Montreux
Sky Arts

Music and Arts

Watch now
Jamestown
Sky One

Drama

Watch now
Janis: Little Girl Blue
Sky Arts

Documentaries

Watch now
Jason And The Argonauts
Sky Cinema

Action

Watch now
Jasper & Errol's First Time
VICE

Comedy

Watch now
Jaws
Sky Cinema

Thriller

Watch now
Jellyfish
Sky Cinema

Drama

Watch now
Jerrod Carmichael: 8
Sky Comedy

Comedy

Watch now
Jerry Maguire
Sky Cinema

Romance

Watch now
Jersey Shore
MTV

Drama

Watch now
Jersey Shore Family Vacation
MTV

Documentaries

Drama

Watch now
Jessica's parkrun heroes

Factual

Watch now
Jesus Of Nazareth
Sky Arts

Music and Arts

Watch now
Jews On Bikes
Sky Atlantic

Documentaries

Watch now
Jews On Bikes
Sky Atlantic

Documentaries

Watch now
Jim Jefferies: I Swear To God
Sky Comedy

Comedy

Watch now
Jim Norton: Monster Rain
Sky Comedy

Comedy

Watch now
Jimmy McGovern: The South...
Sky Arts

Documentaries

Watch now
Jimmy Neutron: Boy Genius
Sky Cinema

Family

Watch now
Jingle All The Way
Sky Cinema

Comedy

Watch now
Joan Baez: How Sweet The Sound
Sky Arts

Music and Arts

Watch now
Joan Baez: Live In New York
Sky Arts

Music and Arts

Watch now
Joan Jett: Bad Reputation
Sky Arts

Music and Arts

Watch now
Joe Cocker: Fire It Up! Live
Sky Arts

Music and Arts

Watch now
Joe Cocker: Mad Dog With Soul
Sky Arts

Entertainment

Watch now
Joel & Nish Vs The World
Comedy Central

Comedy

Watch now
John Adams
Sky Atlantic

Drama

Watch now
John Bishop's Only Joking
Sky One

Comedy

Watch now
John Bishop's Only Joking
Sky One

Comedy

Watch now
John Carter
Sky Disney

Action

Watch now
John From Cincinnati
Sky Atlantic

Drama

Watch now
John Legend: Live At...
Sky Arts

Documentaries

Watch now
John Leguizamo's Ghetto Klown
Sky Comedy

Comedy

Watch now
John Lennon: Gimme Some Truth
Sky Arts

Rock & Pop

Watch now
John Lennon: Imagine
Sky Arts

Music and Arts

Watch now
John Lennon: Live In New York
Sky Arts

Rock & Pop

Watch now
John Malkovich: Just Call...
Sky Arts

Documentaries

Watch now
John Wayne: America At All...
Sky Arts

Documentaries

Watch now
John Williams By Anne-Sophie...
Sky Arts

Music and Arts

Watch now
Johnny Cash's Bitter Tears...
Sky Arts

Music and Arts

Watch now
Johnny Cash: A Legend in Concert
Sky Arts

Rock & Pop

Watch now
Johnny Cash: Behind Prison Walls
Sky Arts

Music and Arts

Watch now
Johnny Cash: Song By Song
Sky Arts

Documentaries

Watch now
Johnny English
Sky Cinema

Comedy

Watch now
Johnny English Reborn
Sky Cinema

Comedy

Watch now
Johnny English Strikes Again
Sky Cinema

Comedy

Watch now
Joker: Special
Sky Cinema

Factual

Watch now
Joni Mitchell 75: A Birthday...
Sky Arts

Documentaries

Watch now
Joseph Calleja: A Tribute To...
Sky Arts

Classical

Watch now
Joseph: King Of Dreams
Sky Cinema

Family

Watch now
Josephine Baker: The Story...
Sky Arts

Documentaries

Watch now
Josie
Sky Cinema

Drama

Watch now
Journey 2: The Mysterious Island
Sky Cinema

Action

Watch now
Journey To An Alien Moon
National Geographic

Documentaries

Watch now
Joyce DiDonato: South Bank...
Sky Arts

Music and Arts

Watch now
Judas Priest: Live At Wacken
Sky Arts

Music and Arts

Watch now
Judge Dredd
Sky Cinema

Action

Watch now
Judy, Frank & Dean: Once...
Sky Arts

Documentaries

Watch now
Julian Lennon: Through The...
Sky Arts

Documentaries

Watch now
Juliet, Naked
Sky Cinema

Comedy

Watch now
Jumanji
Sky Cinema

Family

Watch now
Jungletown
VICE

Entertainment

Watch now
Jurassic World: Fallen Kingdom
Sky Cinema

Action

Watch now
Just Another Immigrant
Sky One

Drama

Watch now
Just Go With It
Sky Cinema

Comedy

Watch now
Just Tattoo Of Us
MTV

Comedy

Documentaries

Drama

Watch now
K-19: The Widowmaker
Sky Cinema

Thriller

Watch now
Kama Sutra: Balletboyz
Sky Arts

Documentaries

Watch now
Karl Pilkington: The Moaning...
Sky One

Documentaries

Watch now
Katherine Jenkins Live At The O2
Sky Arts

Opera

Watch now
Katt Williams: Priceless Afterlife
Sky Comedy

Comedy

Watch now
Keeping Up Appearances
GOLD

Comedy

Watch now
Keeping Up Appearances Xmas 1991...
GOLD

Comedy

Watch now
Keeping Up Appearances: Sea Feve...
GOLD

Comedy

Watch now
Keeping up Appearances -Xmas 95:...
GOLD

Comedy

Watch now
Keeping up Appearances Xmas 1994...
GOLD

Comedy

Watch now
Kelly Jones & Rhys Ifans:...
Sky Arts

Documentaries

Watch now
Kemper On Kemper: Inside...
Sky Crime

Documentaries

Watch now
Kenny
Sky Cinema

Comedy

Watch now
Kevin Hart Live: Laugh At My Pain
Comedy Central

Comedy

Watch now
Key & Peele
Comedy Central

Comedy

Watch now
Kick-Ass
Sky Cinema

Action

Watch now
Kick-Ass 2
Sky Cinema

Action

Watch now
Kidding
Sky Comedy

Drama

Watch now
Killer Colleagues
Sky Crime

Documentaries

Watch now
Killer Lovers
Sky Crime

Documentaries

Watch now
Killer Neighbours
Sky Crime

Documentaries

Watch now
Killer Siblings
Sky Crime

Documentaries

Watch now
Killer Weekend
Sky Cinema

Comedy

Watch now
Killers Anonymous
Sky Cinema

Action

Watch now
Killjoys
SYFY

Drama

Watch now
Kills On Wheels
Sky Cinema

Thriller

Watch now
Kim Possible Movie: So the Drama
Sky Disney

Family

Watch now
King Arthur
Sky Cinema

Action

Watch now
King For A Term
Sky Arts

Comedy

Watch now
King In The Wilderness
Sky Atlantic

Documentaries

Watch now
King Kong
Sky Cinema

Sci-Fi

Watch now
King Ralph
Sky Cinema

Comedy

Watch now
King of the Road
VICE

Entertainment

Sport

Watch now
King of the Road: Highway to Hell
VICE

Sport

Watch now
Kingdom Of Heaven
Sky Cinema

Action

Watch now
Kingpin
Sky Cinema

Comedy

Watch now
Kiss Of The Dragon
Sky Cinema

Action

Watch now
Kiss Rocks Vegas
Sky Arts

Music and Arts

Watch now
Kiss The Girls
Sky Cinema

Thriller

Watch now
Knuckleball
Sky Cinema

Thriller

Watch now
Kobe Bryant's Muse
Sky Cinema

Factual

Watch now
Korn: Loud Krazy Love
Sky Arts

Music and Arts

Watch now
Kramer Vs Kramer
Sky Cinema

Drama

Watch now
Kung Fu Panda 2
Sky Cinema

Family

Watch now
Kylie: Showgirl - Greatest Hits...
Sky Arts

Documentaries

Watch now
L.A.'S Finest
FOX

Drama

Watch now
L7: Pretend We're Dead
Sky Arts

Documentaries

Watch now
LT. Robin Crusoe U.S.N
Sky Disney

Family

Watch now
La Boheme
Sky Arts

Documentaries

Watch now
La Boheme On Sydney Harbour
Sky Arts

Music and Arts

Watch now
La Fille Mal Gardee
Sky Arts

Documentaries

Watch now
La Traviata
Sky Arts

Music and Arts

Watch now
Labyrinth (1986)
Sky Cinema

Family

Watch now
Lady And The Tramp II...
Sky Disney

Family

Watch now
Ladybug
Sky Cinema

Family

Watch now
Lambert & Stamp
Sky Arts

Factual

Watch now
Landscape Artist Of The Year 2015
Sky Arts

Documentaries

Music and Arts

Watch now
Landscape Artist Of The Year...
Sky Arts

Documentaries

Music and Arts

Watch now
Landscape Artist Of The...
Sky Arts

Documentaries

Watch now
Lang Lang: New York Rhapsody
Sky Arts

Music and Arts

Watch now
Larping Saved My Life
VICE

Entertainment

Watch now
Larry David: Curb Your Enthusiasm
Sky Comedy

Comedy

Watch now
Last Chance High
VICE

Entertainment

Watch now
Last Vegas
Sky Cinema

Comedy

Watch now
Last Week Tonight With...
Sky Comedy

Documentaries

Watch now
Late Late Show Best Of...
Sky One

Comedy

Watch now
Late Late Show With James Corden
Sky One

Comedy

Watch now
Late Late Show With...
Sky Comedy

Comedy

Watch now
Laurel & Hardy: Their Lives...
Sky Arts

Music and Arts

Watch now
Lauren Bacall: A Look From...
Sky Arts

Documentaries

Watch now
Lava
Sky Disney

Family

Watch now
Law & Order: Special Victims Unit
Sky Witness

Drama

Watch now
Lawrence Of Arabia
Sky Cinema

Drama

Watch now
Layer Cake
Sky Cinema

Thriller

Watch now
League Of Exotique Dancers
Sky Arts

Documentaries

Watch now
Leave No Trace
Sky Cinema

Drama

Watch now
Legends of Stand-Up and Bernard ...
GOLD

Comedy

Watch now
Legion
Sky Cinema

Action

Watch now
Legion
FOX

Drama

Watch now
Lego Batman The Movie DC...
Sky Cinema

Family

Watch now
Lego DC Comics Super Heroes....
Sky Cinema

Family

Watch now
Lego DC Comics Super Heroes....
Sky Cinema

Family

Watch now
Lego DC Comics Super Heroes....
Sky Cinema

Action

Watch now
Lego DC Comics Super....
Sky Cinema

Family

Watch now
Lego DC Super Hero Girls: Super...
Sky Cinema

Family

Watch now
Lego Movie 2: The Second Part
Sky Cinema

Family

Watch now
Lego Scooby Doo!: Haunted...
Sky Cinema

Family

Watch now
Lemony Snicket's A Series Of...
Sky Cinema

Family

Watch now
Lenny Henry's Got The Blues
Sky Arts

Documentaries

Watch now
Lenny Henry's Race Through Comedy
GOLD

Comedy

Watch now
Lenny Kravitz Just Let Go...
Sky Arts

Music and Arts

Watch now
Leonard Bernstein: Larger...
Sky Arts

Music and Arts

Watch now
Leopard Huntress
Nat Geo Wild

Documentaries

Watch now
Leprechaun Returns
Sky Cinema

Horror

Watch now
Les Miserables 25th...
Sky Arts

Documentaries

Watch now
Les Patineurs
Sky Arts

Documentaries

Watch now
Lessons From Joan
Sky Arts

Music and Arts

Watch now
Lethal Weapon
Sky Cinema

Action

Watch now
Lethal Weapon 2
Sky Cinema

Action

Watch now
Lethal Weapon 4
Sky Cinema

Action

Watch now
Lethal Weapon III
Sky Cinema

Action

Watch now
Lewis Black: Black On Broadway
Sky Comedy

Comedy

Watch now
Lez Bomb
Sky Cinema

Comedy

Watch now
Liam Gallagher: Live In New...
Sky Arts

Music and Arts

Watch now
Life After Food
VICE

Entertainment

Watch now
Life And Death Of Sam Cooke
Sky Arts

Music and Arts

Watch now
Life Itself (2018)
Sky Cinema

Drama

Watch now
Life Itself: Special
Sky Cinema

Factual

Watch now
Life Of The Party
Sky Cinema

Comedy

Watch now
Lifechanger
Sky Cinema

Horror

Watch now
Lifted
Sky Disney

Family

Watch now
Lilo & Stitch
Sky Disney

Family

Watch now
Lily Cole's Art Matters
Sky Arts

Documentaries

Entertainment

Watch now
Lily Cole's Art Matters: Christo
Sky Arts

Music and Arts

Watch now
Lip Sync Battle
Comedy Central

Comedy

Entertainment

Watch now
Little
Sky Cinema

Comedy

Watch now
Little Britain
GOLD

Comedy

Watch now
Little Britain - Pilot:Pilot
GOLD

Comedy

Watch now
Little Britain Abroad
GOLD

Comedy

Watch now
Little Monsters (2019)
Sky Cinema

Comedy

Watch now
Little Pink House
Sky Cinema

Drama

Watch now
Live at the Apollo
GOLD

Comedy

Watch now
Live at the Apollo
GOLD

Comedy

Watch now
Living On Soul
Sky Arts

Documentaries

Watch now
Living The Dream
Sky One

Comedy

Watch now
Lizzie
Sky Cinema

Drama

Watch now
Lone Survivor
Sky Cinema

Action

Watch now
Long And Winding Road
Sky Arts

Documentaries

Watch now
Long Shot
VICE

Entertainment

Watch now
Look Who's Talking
Sky Cinema

Comedy

Watch now
Look Who's Talking Now
Sky Cinema

Comedy

Watch now
Look Who's Talking Too
Sky Cinema

Comedy

Watch now
Looking
Sky Comedy

Drama

Watch now
Looking For Lennon
Sky Arts

Documentaries

Watch now
Looking: The Movie
Sky Comedy

Comedy

Watch now
Lords Of Anarchy
Sky Cinema

Drama

Watch now
Lorenzo Viotti Conducts...
Sky Arts

Documentaries

Watch now
Lost Beasts Of The Ice Age
Discovery

Documentaries

Watch now
Lost Girl
Sky One

Drama

Watch now
Lost Gold
Discovery

Documentaries

Watch now
Lost In London
Sky Cinema

Comedy

Watch now
Lost In Vagueness
Sky Arts

Documentaries

Watch now
Lost Mines: Restored
Discovery

Documentaries

Watch now
Lost Secrets
Discovery

Documentaries

Watch now
Love After Love
Sky Cinema

Drama

Watch now
Love Means Zero
Sky Atlantic

Documentaries

Watch now
Love Story
Sky Cinema

Romance

Watch now
Lu Over The Wall
Sky Cinema

Family

Watch now
Lucia Di Lammermoor
Sky Arts

Documentaries

Watch now
Lucky (2018)
Sky Cinema

Comedy

Watch now
Lucky Man: A Different Kind Of Supe
Sky One

Drama

Watch now
Lucky Man: London, A Lucky Location
Sky One

Drama

Watch now
Lucky Man: Sidekicks & Arch Enemies
Sky One

Drama

Watch now
Lucky Man: The Lucky World Of Stan
Sky One

Drama

Watch now
Lucky Man: What Is Luck?
Sky One

Drama

Watch now
Ludovico Einaudi: Elements...
Sky Arts

Music and Arts

Watch now
Luis And The Aliens
Sky Cinema

Family

Watch now
Lynyrd Skynyrd: If I Leave...
Sky Arts

Documentaries

Watch now
MTV Floribama Shore
MTV

Documentaries

Drama

Watch now
MacGyver
Sky One

Drama

Watch now
Machete
Sky Cinema

Action

Watch now
Mad Dogs
Sky One

Drama

Drama

Watch now
Mad Dogs: Behind The Madness
Sky One

Documentaries

Watch now
Mad Dogs: The Finale
Sky One

Drama

Watch now
Mad Max: Beyond Thunderdome
Sky Cinema

Action

Watch now
Madagascar
Sky Cinema

Family

Watch now
Madam Secretary
Sky Witness

Drama

Watch now
Madama Butterfly on Sydney...
Sky Arts

Documentaries

Watch now
Made Of Honour
Sky Cinema

Romance

Watch now
Maestros Of The Camps
Sky Arts

Documentaries

Watch now
Magnum P.I.
Sky One

Drama

Watch now
Make Or Break
Sky Cinema

Comedy

Watch now
Making Muriel
Sky Arts

Music and Arts

Watch now
Making Waves: The Art Of...
Sky Arts

Documentaries

Watch now
Maleficent
Sky Disney

Family

Watch now
Mali Blues
Sky Arts

Music and Arts

Watch now
Mamma Mia - Here We Go Again...
Sky Cinema

Factual

Watch now
Mamma Mia! Here We Go Again
Sky Cinema

Romance

Watch now
Man Of Steel
Sky Cinema

Action

Watch now
Man Vs. Asteroid: An Asteroid Day S
Discovery

Documentaries

Watch now
Man and Snake
VICE

Entertainment

Watch now
Manic Street Preachers:...
Sky Arts

Entertainment

Watch now
Manifest
Sky One

Drama

Watch now
Mapplethorpe
Sky Cinema

Drama

Watch now
Mara
Sky Cinema

Horror

Watch now
Marathon Man
Sky Cinema

Thriller

Watch now
Marathon: The Patriot's Day....
Sky Atlantic

Documentaries

Watch now
Marcel Duchamp: The Art Of...
Sky Arts

Music and Arts

Watch now
Margaret Atwood: A Word...
Sky Arts

Documentaries

Watch now
Maria Callas At Covent Garden
Sky Arts

Music and Arts

Watch now
Mario
Sky Cinema

Drama

Watch now
Mario Lanza: The Best Of...
Sky Arts

Documentaries

Watch now
Mark Rylance: South Bank...
Sky Arts

Music and Arts

Watch now
Marked For Death
Sky Cinema

Action

Watch now
Marley's Ghosts
GOLD

Comedy

Watch now
Marnie
Sky Cinema

Thriller

Watch now
Marooned With Ed Stafford
Discovery

Documentaries

Watch now
Marriage Material
Sky Cinema

Comedy

Watch now
Marriage Of Reason & Squalor
Sky Arts

Drama

Watch now
Mars
National Geographic

Documentaries

Watch now
Mars
National Geographic

Documentaries

Watch now
Mars Needs Moms
Sky Disney

Family

Watch now
Mars: Inside SpaceX
National Geographic

Documentaries

Watch now
Marvel's Runaways
SYFY

Drama

Watch now
Marvin Gaye: What's Going On
Sky Arts

Music and Arts

Watch now
Mary Poppins
Sky Disney

Family

Watch now
Mary Poppins Returns
Sky Cinema

Family

Watch now
Mary Queen Of Scots (2018)
Sky Cinema

Drama

Watch now
Mary Queen Of Scots: Special
Sky Cinema

Factual

Watch now
Mary Robinson: In Confidence
Sky Arts

Music and Arts

Watch now
Master Of Photography
Sky Arts

Documentaries

Music and Arts

Watch now
Masterpieces Unveiled
Sky Arts

Music and Arts

Watch now
Masters Of The Guitar
Sky Arts

Music and Arts

Watch now
Mata Hari
Sky Arts

Music and Arts

Watch now
Maternity Leave
VICE

Entertainment

Watch now
Matilda
Sky Cinema

Comedy

Watch now
Matthew Bourne's Swan Lake
Sky Arts

Ballet

Watch now
Matthew Bourne's The Car Man
Sky Arts

Documentaries

Watch now
McFarland, USA
Sky Disney

Drama

Watch now
Mean Girls
Sky Cinema

Comedy

Watch now
Mean Girls 2
Sky Cinema

Comedy

Watch now
Mean Machine (2001)
Sky Cinema

Drama

Watch now
Meet The Donors: Does Money...
Sky Atlantic

Documentaries

Watch now
Meet The Fockers
Sky Cinema

Comedy

Watch now
Meet The Parents
Sky Cinema

Comedy

Watch now
Meet The Robinsons
Sky Disney

Family

Watch now
Megadeth: Video Killed...
Sky Arts

Rock & Pop

Watch now
Megamind
Sky Cinema

Family

Watch now
Memories Of Christmas
Sky Cinema

Drama

Watch now
Men In Black
Sky Cinema

Sci-Fi

Watch now
Men In Black 3
Sky Cinema

Sci-Fi

Watch now
Men In Black II
Sky Cinema

Sci-Fi

Watch now
Men Of Honor
Sky Cinema

Drama

Watch now
Metal Heart
Sky Cinema

Comedy

Watch now
Michael Buble's Christmas...
Sky One

Music and Arts

Watch now
Michael Peterson: Down The...
Sky Crime

Documentaries

Watch now
Michelangelo's Pietas
Sky Arts

Documentaries

Watch now
Michelle Wolf: Nice Lady
Sky Comedy

Comedy

Watch now
Mickey's Magical Christmas...
Sky Disney

Family

Watch now
Mickey's Once Upon A Christmas
Sky Disney

Family

Watch now
Mickey's Twice Upon A Christmas
Sky Disney

Family

Watch now
Micky Flanagan Thinking Aloud
Sky One

Documentaries

Watch now
Micky Flanagan's Christmas
Sky One

Documentaries

Watch now
Micky Flanagan's Detour De...
Sky One

Documentaries

Watch now
Micky Flanagan: Back In The...
Sky One

Comedy

Watch now
Micky Flanagan: The Out Out Tour
Sky One

Comedy

Watch now
Micro Monsters with David Attenboro
Sky One

Documentaries

Entertainment

Watch now
Mid-Morning Matters 2 Bloopers Reel
Sky Atlantic

Comedy

Watch now
Midnight Express
Sky Cinema

Drama

Watch now
Midnight Return: The Story Of...
Sky Arts

Music and Arts

Watch now
Midnight Sun
Sky Atlantic

Drama

Watch now
Mike Judge Presents....
Sky Comedy

Comedy

Watch now
Mike's New Car
Sky Disney

Family

Watch now
Mildred Pierce
Sky Atlantic

Drama

Watch now
Minority Report
Sky Cinema

Sci-Fi

Watch now
Miracle On 34th Street (1947)
Sky Cinema

Drama

Watch now
Miracle On 34th Street (1973)
Sky Cinema

Family

Watch now
Miracle On 34th Street (1994)
Sky Cinema

Family

Watch now
Miracle Workers
Sky Comedy

Comedy

Watch now
Miranda
GOLD

Comedy

Watch now
Miss Bala (2019)
Sky Cinema

Action

Watch now
Miss Camel Beauty Contest
VICE

Entertainment

Watch now
Miss Congeniality
Sky Cinema

Comedy

Watch now
Miss Congeniality 2...
Sky Cinema

Comedy

Watch now
Miss Saigon: 25th...
Sky Arts

Music and Arts

Watch now
Mission Critical
National Geographic

Documentaries

Watch now
Mission Pluto
National Geographic

Documentaries

Watch now
Mission To The Sun
National Geographic

Documentaries

Watch now
Mission: Impossible
Sky Cinema

Action

Watch now
Mission: Impossible - Fallout
Sky Cinema

Action

Watch now
Mission: Impossible - Rogue Nation
Sky Cinema

Action

Watch now
Mission: Impossible Ghost Protocol
Sky Cinema

Action

Watch now
Mission: Impossible II
Sky Cinema

Action

Watch now
Mo' Better Blues
Sky Cinema

Drama

Watch now
Modern Family
Sky One

Comedy

Watch now
Money Train
Sky Cinema

Action

Watch now
Monkey Life
Pick

Documentaries

Watch now
Monkeys: An Amazing Animal..
Sky One

Documentaries

Watch now
Monochrome: Black, White...
Sky Arts

Documentaries

Watch now
Monster Family
Sky Cinema

Family

Watch now
Monster Family: Special
Sky Cinema

Factual

Watch now
Monster House
Sky Cinema

Family

Watch now
Monsters And Men
Sky Cinema

Thriller

Watch now
Monsters University
Sky Disney

Family

Watch now
Monsters, Inc.
Sky Disney

Family

Watch now
Monteverdi: Vespers Of The...
Sky Arts

Music and Arts

Watch now
Monty Python's Best Bits
GOLD

Comedy

Watch now
Monty Python's Meaning Of Life
Sky Cinema

Comedy

Watch now
Moominvalley
Sky One

Cartoons

Comedy

Watch now
Moone Boy
Sky One

Comedy

Watch now
More Than This: The Story of...
Sky Arts

Rock & Pop

Watch now
Morecambe & Wise in America
GOLD

Entertainment

Watch now
Morgana Robinson's The Agency
GOLD

Comedy

Watch now
Mortal Engines
Sky Cinema

Action

Watch now
Mosaic
Sky Atlantic

Drama

Watch now
Most Expensivest
VICE

Entertainment

Entertainment

Watch now
Most Likely To Murder
Sky Cinema

Comedy

Watch now
Most Ridiculous
Comedy Central

Comedy

Watch now
Motherhood (2018)
Sky Cinema

Comedy

Watch now
Moulin Rouge: The Ballet
Sky Arts

Music and Arts

Watch now
Mount Pleasant
Sky One

Comedy

Drama

Watch now
Mount Pleasant The Story So Far
Sky One

Comedy

Watch now
Mount Pleasant: Christmas Special
Sky Witness

Comedy

Watch now
Mount Pleasant: She's Electric
Sky One

Comedy

Watch now
Mousehunt
Sky Cinema

Family

Watch now
Mr Bean's Holiday
Sky Cinema

Comedy

Watch now
Mr Deeds
Sky Cinema

Comedy

Watch now
Mr Sloane
Sky Atlantic

Comedy

Watch now
Mr Sloane
Sky Atlantic

Comedy

Watch now
Mr Sloane - A Two Woman Man
Sky Atlantic

Documentaries

Watch now
Mr Sloane Extras
Sky Atlantic

Comedy

Documentaries

Watch now
Mr Sloane Revealed
Sky Atlantic

Documentaries

Watch now
Mr Sloane's Four Best Friends
Sky Atlantic

Documentaries

Watch now
Mr. Dynamite: The Rise Of...
Sky Arts

Entertainment

Watch now
Mr. Popper's Penguins
Sky Cinema

Family

Watch now
Mrs. Fletcher
Sky Comedy

Drama

Watch now
Muddy Waters & The Rolling...
Sky Arts

Music and Arts

Watch now
Mulan
Sky Disney

Family

Watch now
Mulan II
Sky Disney

Family

Watch now
Mumford & Sons: Live From...
Sky Arts

Music and Arts

Watch now
Mumford & Sons: We Wrote...
Sky Arts

Documentaries

Watch now
Munchies Guide to...
VICE

Entertainment

Watch now
Munich
Sky Cinema

Thriller

Watch now
Muppet Treasure Island
Sky Disney

Family

Watch now
Murder Uncovered
Pick

Documentaries

Watch now
Murder in the Bayou
Sky Crime

Documentaries

Watch now
Muscle Shoals
Sky Arts

Documentaries

Watch now
Muse Live At Rome Olympic Stadium
Sky Arts

Music and Arts

Watch now
Music For Mercy
Sky Arts

Music and Arts

Watch now
Music Legends We Lost
Sky Arts

Documentaries

Watch now
Music Legends We Lost In 2018
Sky Arts

Music and Arts

Watch now
Music Videos That Defined The 90s
Sky Arts

Documentaries

Watch now
Music Videos That Shaped The 80s
Sky Arts

Rock & Pop

Watch now
My Animal And Me
Sky One

Documentaries

Watch now
My Beatles Black Album with...
Sky Arts

Music and Arts

Watch now
My Big Witchy Wedding
VICE

Documentaries

Watch now
My Brilliant Friend
Sky Atlantic

Drama

Watch now
My Cousin Vinny
Sky Cinema

Comedy

Watch now
My Dad Wrote A Porno
Sky Comedy

Comedy

Watch now
My Favorite Martian
Sky Disney

Family

Watch now
My Favourite Sketch
GOLD

Comedy

Watch now
My House
VICE

Entertainment

Watch now
My View: Clem Burke
Sky Arts

Documentaries

Watch now
My Wonderful Life
Sky One

Documentaries

Watch now
Mystery Of The Lost Klimt
Sky Arts

Music and Arts

Watch now
Mythbusters Jr.
Discovery

Documentaries

Watch now
NCIS
FOX

Drama

Watch now
NCIS: Los Angeles
Sky One

Drama

Watch now
NYET! - A Brexit UK Border...
Sky Arts

Documentaries

Watch now
Nacho Libre
Sky Cinema

Comedy

Watch now
Naked And Afraid
Discovery

Documentaries

Watch now
Naked And Afraid Bares All
Discovery

Documentaries

Watch now
Naked And Afraid Xl
Discovery

Documentaries

Watch now
Naked And Afraid: Alone
Discovery

Documentaries

Watch now
Naked And Afraid: New Season Expose
Discovery

Documentaries

Watch now
Naked Gun 33 1/3: The Final Insult
Sky Cinema

Comedy

Watch now
Naked Gun: From The Files...
Sky Cinema

Comedy

Watch now
Naked and Afraid (Bares All Special
Discovery

Documentaries

Watch now
Nanny McPhee
Sky Cinema

Family

Watch now
Nanny McPhee & The Big Bang
Sky Cinema

Family

Watch now
Napoleon Dynamite
Sky Cinema

Comedy

Watch now
Nashville
Sky Witness

Drama

Watch now
Nat King Cole: Afraid Of...
Sky Arts

Music and Arts

Watch now
Natalia Osipova At Sadler's Wells
Sky Arts

Music and Arts

Watch now
Natalia Osipova: The Mother
Sky Arts

Music and Arts

Watch now
National Lampoon's Christmas...
Sky Cinema

Comedy

Watch now
National Lampoon's Dad's Week Off
Sky Cinema

Comedy

Watch now
National Treasure
Sky Disney

Action

Watch now
National Treasure: Book...
Sky Disney

Action

Watch now
National Treasures - The Art...
Sky Arts

Music and Arts

Watch now
Nazi Megastructures
National Geographic

Documentaries

Documentaries

Watch now
Nazi Megastructures...
National Geographic

Documentaries

Watch now
Needles & Pins
VICE

Entertainment

Watch now
Neil Gaiman Telling Likely Stories
Sky Arts

Drama

Watch now
Neil Gaiman's Likely Stories
Sky Arts

Drama

Watch now
Neil Sedaka: The Show Goes On
Sky Arts

Rock & Pop

Watch now
Never Grow Old
Sky Cinema

Action

Watch now
Neverland Part 1
Sky Cinema

Family

Watch now
Neverland Part 2
Sky Cinema

Family

Watch now
New Order: Live In Glasgow
Sky Arts

Music and Arts

Watch now
New Order: Decades
Sky Arts

Documentaries

Watch now
Nick Cave & The Bad Seeds...
Sky Arts

Rock & Pop

Watch now
Night School
Sky Cinema

Comedy

Watch now
Nine And A Half Moons
Sky Cinema

Comedy

Watch now
Nine To Five
Sky Cinema

Comedy

Watch now
Ninja Warrior
Challenge

Entertainment

Watch now
Nirvanna The Band The Show
VICE

Entertainment

Watch now
Nixon's The One
Sky Arts

Music and Arts

Watch now
Nobody Leaves
Sky Cinema

Horror

Watch now
Nobody's Fool (2018)
Sky Cinema

Comedy

Watch now
Noisey
VICE

Music and Radio

Watch now
Noisey: Blackpool
VICE

Music and Radio

Watch now
Nonna Marijuana
VICE

Entertainment

Watch now
Norah Jones at Baloise...
Sky Arts

Music and Arts

Watch now
Norman Lear: Just Another...
Sky Arts

Music and Arts

Watch now
Northern Ballet's Casanova
Sky Arts

Drama

Watch now
Not Going Out
GOLD

Comedy

Watch now
Nothing Left Unsaid: Gloria...
Sky Atlantic

Drama

Watch now
Nothing To Declare
Sky Witness

Documentaries

Watch now
November Criminals
Sky Cinema

Drama

Watch now
Nureyev
Sky Arts

Documentaries

Watch now
Nurse Jackie
Sky Atlantic

Drama

Watch now
Nuts and Bolts
VICE

Entertainment

Watch now
O Brother, Where Art Thou?
Sky Cinema

Comedy

Watch now
Oasis Live At The Barrowlands...
Sky Arts

Music and Arts

Watch now
Oasis: Live By The Sea
Sky Arts

Music and Arts

Watch now
Oasis: There We Were, Now...
Sky Arts

Music and Arts

Watch now
Obey (2018)
Sky Cinema

Drama

Watch now
Obey Giant: The Art and...
Sky Arts

Documentaries

Watch now
Oblivion
Sky Cinema

Sci-Fi

Watch now
Occupied
Sky Atlantic

Drama

Watch now
Ocean Rescue: Turn The Tide On...
Sky Atlantic

Documentaries

Watch now
Ocean's 8
Sky Cinema

Action

Watch now
Old Boys (2018)
Sky Cinema

Comedy

Watch now
Old Dogs
Sky Disney

Comedy

Watch now
Olive Kitteridge
Sky Atlantic

Drama

Watch now
Omen 3: The Final Conflict
Sky Cinema

Horror

Watch now
Omen IV : The Awakening
Sky Cinema

Horror

Watch now
Once Upon A Time In The West
Sky Cinema

Action

Watch now
One Giant Leap
Discovery

Documentaries

Watch now
One Hundred And Eighty!
Sky One

Entertainment

Watch now
One Magic Christmas
Sky Disney

Family

Watch now
One Star Review
VICE

Documentaries

Entertainment

Watch now
One Strange Rock
National Geographic

Documentaries

Watch now
Only Fools & Horses 1981 Xmas Cr...
GOLD

Comedy

Watch now
Only Fools & Horses 1992: Mother...
GOLD

Comedy

Watch now
Only Fools & Horses: Dates:Dates
GOLD

Comedy

Watch now
Only Fools & Horses: Fatal Extra...
GOLD

Comedy

Watch now
Only Fools & Horses: Heroes and ...
GOLD

Comedy

Watch now
Only Fools & Horses: If They Cou...
GOLD

Comedy

Watch now
Only Fools & Horses: Jolly Boys ...
GOLD

Comedy

Watch now
Only Fools & Horses: Miami Twice...
GOLD

Comedy

Watch now
Only Fools & Horses: Miami Twice...
GOLD

Comedy

Watch now
Only Fools & Horses: Rodney Come...
GOLD

Comedy

Watch now
Only Fools & Horses: The Frog's ...
GOLD

Comedy

Watch now
Only Fools & Horses: To Hull and...
GOLD

Comedy

Watch now
Only Fools & Horses: Diamonds ar...
GOLD

Comedy

Watch now
Only Fools and Horses
GOLD

Comedy

Watch now
Only Fools and Horses: A Royal F...
GOLD

Comedy

Watch now
Only Fools and Horses: Modern Me...
GOLD

Comedy

Watch now
Only Fools and Horses: Sleepless...
GOLD

Comedy

Watch now
Only Fools and Horses: Strangers...
GOLD

Comedy

Watch now
Only Fools and Horses: Time on o...
GOLD

Comedy

Watch now
Open All Hours
GOLD

Comedy

Watch now
Open Season
Sky Cinema

Family

Watch now
Open Season 2
Sky Cinema

Family

Watch now
Open Season 3
Sky Cinema

Family

Watch now
Opera North: Trouble In...
Sky Arts

Music and Arts

Watch now
Operation Petticoat
Sky Cinema

Comedy

Watch now
Operation Sumatran Rhino
National Geographic

Documentaries

Watch now
Origins: The Journey Of Humankind
National Geographic

Documentaries

Watch now
Osama Bin Laden: The Last Days
National Geographic

Documentaries

Watch now
Otello
Sky Arts

Drama

Watch now
Our Cartoon President
Sky Comedy

Drama

Watch now
Our Man Flint
Sky Cinema

Comedy

Watch now
Out Of Blue
Sky Cinema

Drama

Watch now
Outlaws (2017)
Sky Cinema

Thriller

Watch now
Over The Hedge
Sky Cinema

Family

Watch now
Overlord (2018)
Sky Cinema

Horror

Watch now
Oz
Sky Atlantic

Drama

Watch now
Pacific Rim
Sky Cinema

Action

Watch now
Paint Your Wagon
Sky Cinema

Drama

Watch now
Painting The Johnsons
Sky Arts

Documentaries

Watch now
Painting...Fabrice Muamba
Sky Arts

Music and Arts

Watch now
Palmyra: Rising From The Ashes
Sky Arts

Documentaries

Watch now
Pandemic: COVID-19
Discovery

Documentaries

Watch now
Panic Room
Sky Cinema

Thriller

Watch now
Papillon (2017)
Sky Cinema

Drama

Watch now
ParaNorman
Sky Cinema

Family

Watch now
Paradox (2017)
Sky Cinema

Action

Watch now
Parched
National Geographic

Documentaries

Watch now
Paris: The Golden Twenties
Sky Arts

Documentaries

Watch now
Parks And Recreation
Sky Comedy

Comedy

Watch now
Partly Cloudy
Sky Disney

Family

Watch now
Party Central
Sky Disney

Family

Watch now
Party Legends
VICE

Entertainment

Watch now
Passengers: Special
Sky Cinema

Factual

Watch now
Passions: Alberto Giacometti...
Sky Arts

Documentaries

Watch now
Passions: Barry Humphries...
Sky Arts

Music and Arts

Watch now
Passions: Bernstein By Dame...
Sky Arts

Documentaries

Watch now
Passions: Chi-chi Nwanoku...
Sky Arts

Documentaries

Watch now
Passions: Damien Hirst by...
Sky Arts

Documentaries

Watch now
Passions: Hip Hop And Me by...
Sky Arts

Documentaries

Watch now
Passions: I Hate Jane Austen...
Sky Arts

Documentaries

Watch now
Passions: Judy Garland By...
Sky Arts

Documentaries

Watch now
Passions: Mick Ronson by Gary Kemp
Sky Arts

Documentaries

Watch now
Passions: Noel Coward by...
Sky Arts

Documentaries

Watch now
Passions: Philip Larkin By...
Sky Arts

Music and Arts

Watch now
Passions: Puccini By Andrea...
Sky Arts

Music and Arts

Watch now
Passions: Richard Pryor By...
Sky Arts

Music and Arts

Watch now
Passions: William Blake by...
Sky Arts

Documentaries

Watch now
Pat Benatar: Music Icons
Sky Arts

Documentaries

Music and Arts

Watch now
Patrick
Sky Cinema

Family

Watch now
Patrick Melrose
Sky Atlantic

Drama

Watch now
Patriot Games
Sky Cinema

Thriller

Watch now
Paul Blart: Mall Cop
Sky Cinema

Comedy

Watch now
Paul Carrack: The Long Detour
Sky Arts

Documentaries

Watch now
Paul Simon: Live At Hyde Park
Sky Arts

Rock & Pop

Watch now
Paul Weller: May Love...
Sky Arts

Documentaries

Watch now
Pavarotti - Live In Barcelona
Sky Arts

Opera

Watch now
Pavarotti: 10th Anniversary...
Sky Arts

Documentaries

Watch now
Pavarotti: A Voice For The Ages
Sky Arts

Music and Arts

Watch now
Pavarotti: Birth Of A Pop Star
Sky Arts

Music and Arts

Watch now
Paycheck
Sky Cinema

Sci-Fi

Watch now
Pearl Harbor
Sky Cinema

Action

Watch now
Peep Show
GOLD

Comedy

Watch now
Pen15
Sky Comedy

Comedy

Watch now
Penny Dreadful
Sky Atlantic

Drama

Watch now
People You May Know
Sky Cinema

Comedy

Watch now
Perfect Skin
Sky Cinema

Horror

Watch now
Pet Sematary
Sky Cinema

Horror

Watch now
Pet Sematary (2019)
Sky Cinema

Horror

Watch now
Pet Sematary II
Sky Cinema

Horror

Watch now
Pet Shop Boys - Live At The...
Sky Arts

Music and Arts

Watch now
Pet Shop Boys: Inner...
Sky Arts

Documentaries

Watch now
Pet Shop Boys: The South...
Sky Arts

Music and Arts

Watch now
Pete Holmes: Dirty Clean
Sky Comedy

Comedy

Watch now
Pete Holmes: Faces and Sounds
Sky Comedy

Comedy

Watch now
Pete's Dragon
Sky Disney

Family

Watch now
Peter Blake: Pop Art Life
Sky Arts

Music and Arts

Watch now
Peter Gabriel: Classic Albums
Sky Arts

Music and Arts

Watch now
Peter Pan: The Quest For The...
Sky Cinema

Family

Watch now
Pharmacy Road
Sky Comedy

Drama

Watch now
Phelps Vs Shark
Discovery

Documentaries

Watch now
Phil Collins: Going Back
Sky Arts

Rock & Pop

Watch now
Philadelphia
Sky Cinema

Drama

Watch now
Picasso Live From Tate Modern
Sky Arts

Documentaries

Watch now
Piglet's Big Movie
Sky Disney

Family

Watch now
Pimp (2018)
Sky Cinema

Drama

Watch now
Pimped
Sky Cinema

Thriller

Watch now
Pineapple Express
Sky Cinema

Comedy

Watch now
Pink Floyd: Classic Albums...
Sky Arts

Documentaries

Watch now
Pink Floyd: Delicate Sound Of...
Sky Arts

Music and Arts

Watch now
Pink Floyd: P.U.L.S.E.: The...
Sky Arts

Music and Arts

Watch now
Pink Floyd: The Story Of...
Sky Arts

Documentaries

Watch now
Pitch Perfect 3: Special
Sky Cinema

Factual

Watch now
Placido Domingo Live At Loreley
Sky Arts

Classical

Watch now
Planes, Trains & Automobiles
Sky Cinema

Comedy

Watch now
Playhouse Presents...
Sky Arts

Music and Arts

Watch now
Playhouse Presents: Marked
Sky Arts

Drama

Watch now
Playhouse Presents…
Sky Arts

Comedy

Drama

Entertainment

Watch now
Pledge
Sky Cinema

Horror

Watch now
Pocahontas
Sky Disney

Family

Watch now
Pocahontas II: Journey To...
Sky Disney

Family

Watch now
Pointless S17
Challenge

Documentaries

Watch now
Police Ten 7
Pick

Documentaries

Watch now
Pond Life
Sky Cinema

Drama

Watch now
Pooh's Grand Adventure
Sky Disney

Family

Watch now
Pooh's Heffalump Movie
Sky Disney

Family

Watch now
Porridge
GOLD

Comedy

Watch now
Porridge Christmas Special - No ...
GOLD

Comedy

Watch now
Porridge Christmas Special - The...
GOLD

Comedy

Watch now
Porridge: Inside Out
GOLD

Comedy

Watch now
Portrait Artist Of The Year...
Sky Arts

Documentaries

Music and Arts

Watch now
Poseidon
Sky Cinema

Action

Watch now
Possum
Sky Cinema

Horror

Watch now
Post Radical
VICE

Entertainment

Watch now
Predator
Sky Cinema

Action

Watch now
Predator 2
Sky Cinema

Action

Watch now
Presto
Sky Disney

Family

Watch now
Primal Fear
Sky Cinema

Thriller

Watch now
Primal Survivor
National Geographic

Documentaries

Watch now
Prince Of Persia: The Sands...
Sky Disney

Action

Watch now
Prince: Sign O' The Times
Sky Arts

Documentaries

Watch now
Problem Child
Sky Cinema

Family

Watch now
Project Blue Book
SYFY

Drama

Watch now
Prokofiev: Ivan The Terrible
Sky Arts

Music and Arts

Watch now
Prokofiev: Piano Concerto...
Sky Arts

Music and Arts

Watch now
Prokofiev: Sonata For...
Sky Arts

Music and Arts

Watch now
Prokofiev: Sonata for...
Sky Arts

Music and Arts

Watch now
Prokofiev: Symphony-...
Sky Arts

Music and Arts

Watch now
Prokofiev: Violin Concerto...
Sky Arts

Music and Arts

Watch now
Prom
Sky Disney

Family

Watch now
Psychic
Sky Arts

Music and Arts

Watch now
Psycho (1960)
Sky Cinema

Thriller

Watch now
Psychob*****s
Sky Arts

Comedy

Watch now
Public Enemy
Sky Atlantic

Drama

Watch now
Pulp Live
Sky Arts

Music and Arts

Watch now
Pulp: A Film About Life...
Sky Arts

Documentaries

Watch now
Punk
Sky Arts

Music and Arts

Watch now
Punk: Attitude
Sky Arts

Documentaries

Watch now
Puss In Boots
Sky Cinema

Family

Watch now
Pussycat Dolls: Making The Video
MTV

Rock & Pop

Watch now
Puzzle
Sky Cinema

Drama

Watch now
QC Bud: The Black Market's Last Sta
VICE

Entertainment

Watch now
Quadrophenia - Our Generation
Sky Arts

Documentaries

Watch now
Quadrophenia Reunited: 40...
Sky Arts

Music and Arts

Watch now
Queen & Adam Lambert: The...
Sky Arts

Documentaries

Watch now
Queen Rock Montreal
Sky Arts

Music and Arts

Watch now
Queen: Classic Albums
Sky Arts

Rock & Pop

Watch now
Queen: From Rags to Rhapsody
Sky Arts

Documentaries

Watch now
Queen: Live At Milton Keynes
Sky Arts

Rock & Pop

Watch now
Queen: Live At The Rainbow
Sky Arts

Music and Arts

Watch now
Queen: Live In Budapest...
Sky Arts

Rock & Pop

Watch now
Queen: Live in Rio
Sky Arts

Documentaries

Watch now
Queen: The Magic Years
Sky Arts

Rock & Pop

Watch now
Queen: The Phenomenon
Sky Arts

Rock & Pop

Watch now
R.I.P.D.
Sky Cinema

Action

Watch now
REM: Road Movie
Sky Arts

Documentaries

Watch now
Race To Witch Mountain
Sky Disney

Family

Watch now
Racer And The Jailbird
Sky Cinema

Drama

Watch now
Racetime
Sky Cinema

Family

Watch now
Radioflash
Sky Cinema

Drama

Watch now
Radiohead: Austin City Limits
Sky Arts

Rock & Pop

Watch now
Radioman
Sky Arts

Documentaries

Watch now
Rain
Sky Cinema

Action

Watch now
Raising Arizona
Sky Cinema

Comedy

Watch now
Ralph Breaks The Internet
Sky Disney

Family

Watch now
Rambo
Sky Cinema

Action

Watch now
Rambo 3
Sky Cinema

Action

Watch now
Rambo: First Blood Part II
Sky Cinema

Action

Watch now
Randy Newman At Baloise...
Sky Arts

Music and Arts

Watch now
Rankin Presents
Sky Arts

Documentaries

Entertainment

Watch now
Raphael: In Search Of Beauty
Sky Arts

Documentaries

Watch now
Ratatouille
Sky Disney

Family

Watch now
Ratburger
Sky One

Comedy

Watch now
Ray & Liz
Sky Cinema

Drama

Watch now
Ray Charles: Live At Montreux
Sky Arts

Music and Arts

Watch now
Ray Donovan
Sky Atlantic

Drama

Watch now
Ready Player One: Special
Sky Cinema

Factual

Watch now
Real Life Ukrainian Barbie
VICE

Entertainment

Watch now
Real Time With Bill Maher
Sky Atlantic

Comedy

Watch now
Real Time With Bill Maher
Sky Comedy

Comedy

Watch now
Rear Window
Sky Cinema

Thriller

Watch now
Rebecca Ferguson At...
Sky Arts

Music and Arts

Watch now
Recess: All Growed Down
Sky Disney

Family

Watch now
Recess: School's Out
Sky Disney

Family

Watch now
Red Dwarf
GOLD

Comedy

Watch now
Red Eye
Sky Cinema

Thriller

Watch now
Red Heat
Sky Cinema

Action

Watch now
Red Planet Rover
Discovery

Documentaries

Watch now
Red Sonja
Sky Cinema

Action

Watch now
Red Sparrow: Special
Sky Cinema

Factual

Watch now
Reign Of Fire
Sky Cinema

Action

Watch now
Remember The Titans
Sky Disney

Drama

Watch now
Reprisal (2018)
Sky Cinema

Thriller

Watch now
Resident Evil: Afterlife
Sky Cinema

Action

Watch now
Resident Evil: Apocalypse
Sky Cinema

Sci-Fi

Watch now
Resident Evil: Damnation
Sky Cinema

Action

Watch now
Resident Evil: Extinction
Sky Cinema

Horror

Watch now
Resident Evil: Retribution
Sky Cinema

Action

Watch now
Restrepo: Outpost Afghanistan
National Geographic

Documentaries

Watch now
Return To Oz
Sky Disney

Family

Watch now
Return To The Moon: Seconds To Arri
Discovery

Documentaries

Watch now
Return to the Isle of Jaws
Discovery

Documentaries

Watch now
Reverie
SYFY

Drama

Watch now
Revolution
Sky One

Documentaries

Watch now
Rhapsody/The Two Pigeons
Sky Arts

Documentaries

Watch now
Richard E Grant on Ealing Comedies
GOLD

Comedy

Watch now
Richard E Grant's Hotel...
Sky Atlantic

Documentaries

Watch now
Richard Hammond's Big
Discovery

Documentaries

Watch now
Richard Hammond's Jungle...
Sky One

Documentaries

Watch now
Ride
Sky Cinema

Thriller

Watch now
Ridiculousness
MTV

Comedy

Documentaries

Watch now
Rio
Sky Cinema

Family

Watch now
Rio Grande
Sky Cinema

Action

Watch now
Riot Girls (2019)
Sky Cinema

Action

Watch now
Rise And Fall Of The Clash
Sky Arts

Music and Arts

Watch now
Rise Of The Planet Of The Apes
Sky Cinema

Action

Watch now
Rise Of The Superheroes
Sky Arts

Documentaries

Watch now
Rise Of The Viking
Sky Cinema

Action

Watch now
Rising Sun
Sky Cinema

Thriller

Watch now
Risky Drinking
Sky Atlantic

Documentaries

Watch now
River Of No Return
Discovery

Documentaries

Watch now
Riviera
Sky Atlantic

Drama

Watch now
Riviera Special
Sky Atlantic

Drama

Watch now
Road Trip
Sky Cinema

Comedy

Watch now
Road Trip: Beer Pong
Sky Cinema

Comedy

Watch now
Roast Battle
Comedy Central

Comedy

Watch now
Rob & Romesh Vs...
Sky One

Documentaries

Watch now
Robert Mitchum: Hollywood's...
Sky Arts

Documentaries

Watch now
Robert Plant & The...
Sky Arts

Rock & Pop

Watch now
Robert Schimmel: Unprotected
Sky Comedy

Comedy

Watch now
Robert The Bruce
Sky Cinema

Drama

Watch now
Robin Hood
Sky Disney

Family

Watch now
Robin Hood (1991)
Sky Cinema

Action

Watch now
Robin Hood: The First...
Sky Arts

Music and Arts

Watch now
Robin Williams: Come Inside...
Sky Atlantic

Documentaries

Watch now
Rock And Roll Exposed
Sky Arts

Music and Arts

Watch now
Rock and A Hard Place
Sky Atlantic

Drama

Watch now
Rock and Roll
Sky Arts

Documentaries

Watch now
Rocketman
Sky Disney

Family

Watch now
Rocketman (2019)
Sky Cinema

Drama

Watch now
Rocketman: Special
Sky Cinema

Factual

Watch now
Rodin: In His Time
Sky Arts

Documentaries

Watch now
Rodrigo y Gabriela In Concert
Sky Arts

Music and Arts

Watch now
Role Models
Sky Cinema

Comedy

Watch now
Rolling Stone: Stories From The...
Sky Arts

Documentaries

Watch now
Rolling Stones: Totally Stripped
Sky Arts

Music and Arts

Watch now
Roman Holiday
Sky Cinema

Romance

Watch now
Romeo And Juliet (1968)
Sky Cinema

Drama

Watch now
Romesh Presents...
Sky One

Comedy

Watch now
Romesh Ranganathan: Irrational
Comedy Central

Comedy

Watch now
Romesh's Look Back To The Future
Sky One

Documentaries

Watch now
Ron Geesin: An Improvised Life
Sky Arts

Documentaries

Watch now
Ronnie Corbett: The South...
Sky Arts

Documentaries

Watch now
Rooftop Rainforest
Sky One

Documentaries

Watch now
Rosenblatt Recitals
Sky Arts

Documentaries

Entertainment

Watch now
Rosetta: Comet Landing
National Geographic

Documentaries

Watch now
Rosie O' Donnell: A...
Sky Comedy

Comedy

Watch now
Ross Kemp Extreme World
Sky One

Documentaries

Watch now
Ross Kemp's Britain
Sky One

Documentaries

Watch now
Ross Kemp: Fight Against Isis
Sky One

Documentaries

Watch now
Ross Kemp: Libya's Migrant Hell
Sky One

Documentaries

Watch now
Rossini: Moses
Sky Arts

Music and Arts

Watch now
Rotters
Sky Arts

Comedy

Watch now
Round Midnight Special: David Spade
Sky Comedy

Comedy

Watch now
Rovers
Sky One

Comedy

Watch now
Roxanne
Sky Cinema

Comedy

Watch now
Roy Orbison: Austin City...
Sky Arts

Documentaries

Watch now
Royal Academy: Painting The Future
Sky Arts

Documentaries

Watch now
Royal Air Force In Concert
Sky Arts

Documentaries

Watch now
Royal Ballet: Ashton Triple...
Sky Arts

Music and Arts

Watch now
Royal Ballet: MacMillan-...
Sky Arts

Music and Arts

Watch now
Royal Ballet: Tchaikovsky-...
Sky Arts

Music and Arts

Watch now
Royal Ballet: The Nutcracker
Sky Arts

Music and Arts

Watch now
Royal Opera: Bellini - Norma
Sky Arts

Music and Arts

Watch now
Royal Opera: Mozart - Cosi...
Sky Arts

Music and Arts

Watch now
Royal Opera: Offenbach...
Sky Arts

Music and Arts

Watch now
Royal Opera: Puccini -...
Sky Arts

Music and Arts

Watch now
Royal Opera: Verdi - Il...
Sky Arts

Music and Arts

Watch now
Royalty Close Up
Sky Arts

Documentaries

Entertainment

Watch now
Royalty Close Up
Sky Arts

Music and Arts

Watch now
Ruby Robinson
Sky Arts

Comedy

Watch now
Ruby Robinson - Behind The Scenes
Sky Arts

Comedy

Watch now
Rudeboy: The Story Of...
Sky Arts

Music and Arts

Watch now
Rudyard Kipling: A Secret...
Sky Arts

Music and Arts

Watch now
Rufus Hound: Being Rude
Comedy Central

Comedy

Watch now
Rules Of Obsession
Sky Cinema

Drama

Watch now
Running Wild With Bear Grylls
National Geographic

Documentaries

Watch now
Rush: Time Stand Still
Sky Arts

Documentaries

Watch now
Russell Howard's Good News
Comedy Central

Comedy

Watch now
Rust Creek
Sky Cinema

Thriller

Watch now
S.W.A.T.
Sky One

Drama

Watch now
SEAL Team
Sky One

Drama

Drama

Watch now
SMILF
Sky Comedy

Drama

Watch now
Sabrina (1954)
Sky Cinema

Drama

Watch now
Sally4Ever
Sky Atlantic

Comedy

Watch now
Salman Rushdie: Death On A...
Sky Arts

Documentaries

Watch now
Salt
Sky Cinema

Action

Watch now
Saluting Dad's Army
GOLD

Documentaries

Watch now
Sam Spiegel: Conquering Hollywood
Sky Arts

Documentaries

Watch now
Sammy Davis Jr: Legends In Concert
Sky Arts

Music and Arts

Watch now
Samson (2018)
Sky Cinema

Action

Watch now
Sands Of Iwo Jima
Sky Cinema

Action

Watch now
Sandylands
GOLD

Drama

Watch now
Sanjay's Super Team
Sky Disney

Family

Watch now
Santa Buddies
Sky Disney

Family

Watch now
Santa Paws II: The Santa Pups
Sky Disney

Family

Watch now
Santana: Greatest Hits...
Sky Arts

Documentaries

Watch now
Sarah Brightman: Hymn
Sky Arts

Music and Arts

Watch now
Sarah Silverman: We Are...
Sky Comedy

Comedy

Watch now
Saturday Church
Sky Cinema

Drama

Watch now
Saturday Night Fever
Sky Cinema

Drama

Watch now
Saturday Night Live
Sky Comedy

Comedy

Watch now
Satyajit Ray: The South...
Sky Arts

Music and Arts

Watch now
Saul From Glyndebourne
Sky Arts

Music and Arts

Watch now
Savage Kingdom
Nat Geo Wild

Documentaries

Watch now
Savage Kingdom
National Geographic

Documentaries

Watch now
Savage Kingdom
National Geographic

Documentaries

Watch now
Save Me Too
Sky Atlantic

Drama

Watch now
Save The Last Dance
Sky Cinema

Drama

Watch now
Saving Private Ryan
Sky Cinema

Action

Watch now
Say Anything...
Sky Cinema

Romance

Watch now
Scarface
Sky Cinema

Thriller

Watch now
School Of Rock
Sky Cinema

Comedy

Watch now
School Spirits
Sky Cinema

Family

Watch now
Scooby Doo 2: Monsters Unleashed
Sky Cinema

Family

Watch now
Scooby-Doo!
Sky Cinema

Family

Watch now
Scott Pilgrim Vs. The World
Sky Cinema

Comedy

Watch now
Scrooged
Sky Cinema

Comedy

Watch now
Se7en
Sky Cinema

Thriller

Watch now
Sea Of Hope: America's...
National Geographic

Documentaries

Watch now
Searching
Sky Cinema

Thriller

Watch now
Searching for Spitman
VICE

Entertainment

Watch now
Secretariat
Sky Disney

Drama

Watch now
Seeing Daylight: The Photography...
Sky Arts

Documentaries

Watch now
Sell By (2019)
Sky Cinema

Comedy

Watch now
Serenity (2019)
Sky Cinema

Thriller

Watch now
Serenity: Special
Sky Cinema

Factual

Watch now
Serpent (2017)
Sky Cinema

Thriller

Watch now
Serpico
Sky Cinema

Thriller

Watch now
Set List: Stand-Up Without a Net
Sky Atlantic

Comedy

Watch now
Set List: Stand-Up Without...
Sky Atlantic

Comedy

Watch now
Seven Pounds
Sky Cinema

Drama

Watch now
Sex And The City
Sky Comedy

Drama

Watch now
Sex Pistols: There'll Always Be...
Sky Arts

Rock & Pop

Watch now
Sex Tape
Sky Cinema

Comedy

Watch now
Sgt. Stubby: An Unlikely Hero
Sky Cinema

Family

Watch now
Shadowlands
Sky Cinema

Drama

Watch now
Shaft (2000)
Sky Cinema

Thriller

Watch now
Shallow Hal
Sky Cinema

Comedy

Watch now
Shane MacGowan: A Wreck Reborn
Sky Arts

Documentaries

Watch now
Shania Twain: Still The One...
Sky Arts

Rock & Pop

Watch now
Shark Bait
Discovery

Documentaries

Watch now
Sharkcam Stakeout
Discovery

Documentaries

Watch now
Shaun Of The Dead
Sky Cinema

Comedy

Watch now
Shazam!
Sky Cinema

Action

Watch now
Shazam: Special
Sky Cinema

Factual

Watch now
She's Out Of My League
Sky Cinema

Comedy

Watch now
Shenandoah
Sky Cinema

Action

Watch now
Sherlock Holmes vs Arthur Conan...
Sky Arts

Documentaries

Watch now
Shifting Gears With Aaron Kaufman
Discovery

Documentaries

Watch now
Shirley Valentine
Sky Cinema

Comedy

Watch now
Shirley Williams: In Confidence
Sky Arts

Music and Arts

Watch now
Shock And Awe
Sky Cinema

Drama

Watch now
Shooter
Sky Cinema

Action

Watch now
Shoplifters
Sky Cinema

Drama

Watch now
Short Rides With John Adams
Sky Arts

Documentaries

Watch now
Show Me A Hero
Sky Atlantic

Drama

Watch now
Shrek Forever After
Sky Cinema

Family

Watch now
Shrek The Third
Sky Cinema

Family

Watch now
Shutter Island
Sky Cinema

Thriller

Watch now
Sick Note
Sky One

Comedy

Watch now
Sick Of It
Sky One

Comedy

Watch now
Sid & Judy
Sky Arts

Documentaries

Watch now
Sidemen: Long Road To Glory
Sky Arts

Music and Arts

Watch now
Siegfried
Sky Arts

Music and Arts

Watch now
Siesta Key
MTV

Documentaries

Watch now
Silent Night: A Song For...
Sky Arts

Documentaries

Watch now
Simon Rattle Conducts The Seasons
Sky Arts

Music and Arts

Watch now
Simply Red: Live In Holland
Sky Arts

Documentaries

Watch now
Simply Red: Live at Sydney...
Sky Arts

Rock & Pop

Watch now
Sinatra & Friends
Sky Arts

Music and Arts

Watch now
Sinbad: Legend Of The Seven Seas
Sky Cinema

Family

Watch now
Sing: Ultimate A Cappella
Sky One

Entertainment

Watch now
Singin' In The Rain
Sky Cinema

Comedy

Watch now
Single White Female
Sky Cinema

Thriller

Watch now
Sir Simon Rattle Conducts...
Sky Arts

Music and Arts

Watch now
Sir Simon Rattle: Beethoven...
Sky Arts

Music and Arts

Watch now
Sister Act
Sky Cinema

Comedy

Watch now
Sister Act 2: Back In The Habit
Sky Cinema

Comedy

Watch now
Six Feet Under
Sky Atlantic

Drama

Watch now
Sky Academy Arts Scholarship...
Sky Arts

Music and Arts

Watch now
Sky Academy Scholarship Films 2016
Sky Arts

Documentaries

Watch now
Sky Arts Sessions
Sky Arts

Documentaries

Watch now
Skyscraper (2018)
Sky Cinema

Action

Watch now
Sl**ever
VICE

Entertainment

Entertainment

Watch now
Sl**ever
VICE

Entertainment

Watch now
Slasher
Pick

Drama

Watch now
Slaughterhouse Rulez
Sky Cinema

Comedy

Watch now
Sleeper Cell
Sky Atlantic

Drama

Watch now
Sleeper Cell: American Terror
Sky Atlantic

Drama

Watch now
Sleepers
Sky Cinema

Thriller

Watch now
Sleepless In Seattle
Sky Cinema

Comedy

Watch now
Sleepy Hollow
Sky Cinema

Horror

Watch now
Slender Man
Sky Cinema

Horror

Watch now
Smack the Pony
GOLD

Comedy

Watch now
Smallfoot
Sky Cinema

Family

Watch now
Smiley Face Killers...
Sky Crime

Documentaries

Watch now
Snake Eyes
Sky Cinema

Thriller

Watch now
Snake Island: Wild & Deadly
Nat Geo Wild

Documentaries

Watch now
Snapped
Sky Crime

Documentaries

Watch now
Snatch
Sky Cinema

Thriller

Watch now
Snooki & JWOWW
MTV

Documentaries

Drama

Watch now
Snow Day
Sky Cinema

Comedy

Watch now
Snow Queen: Fire And Ice
Sky Cinema

Family

Watch now
Snow White and The Seven...
Sky Disney

Family

Watch now
Snowball Express
Sky Disney

Family

Watch now
Soho Theatre Live
Comedy Central

Comedy

Watch now
Solo: A Star Wars Story
Sky Cinema

Action

Watch now
Solo: A Star Wars Story: Special
Sky Cinema

Factual

Watch now
Sometimes Always Never
Sky Cinema

Comedy

Watch now
Songs To Have Sex To
Sky Arts

Documentaries

Watch now
Sons Of Vienna
Sky Arts

Documentaries

Watch now
Sorry Angel
Sky Cinema

Drama

Watch now
Sorry To Bother You
Sky Cinema

Comedy

Watch now
Soul Power!
Sky Arts

Music and Arts

Watch now
Sound Of Redemption: The...
Sky Arts

Documentaries

Watch now
Sounds Of The Dolomites
Sky Arts

Documentaries

Watch now
Sounds Of Tucson
Sky Arts

Documentaries

Watch now
Soundtracks: Songs That...
Sky Arts

Documentaries

Watch now
South Bank Sky Arts Awards...
Sky Arts

Music and Arts

Watch now
South Park
Comedy Central

Comedy

Comedy

Watch now
Spartacus
Sky Arts

Music and Arts

Watch now
Spartacus (1960)
Sky Cinema

Action

Watch now
Speed
Sky Cinema

Action

Watch now
Speed 2: Cruise Control
Sky Cinema

Action

Watch now
Spider In The Web
Sky Cinema

Drama

Watch now
Spider-Man
Sky Cinema

Action

Watch now
Spider-Man 2
Sky Cinema

Action

Watch now
Spider-Man 3
Sky Cinema

Action

Watch now
Spider-Man: Into The Spider-Verse
Sky Cinema

Action

Watch now
Spielberg and Williams: The...
Sky Arts

Music and Arts

Watch now
Spies In Space
Discovery

Documentaries

Watch now
Spirit Stallion Of The Cimarron
Sky Cinema

Family

Watch now
Spooky Buddies
Sky Disney

Family

Watch now
Spring Scenes

Comedy

Watch now
Spy Cat
Sky Cinema

Family

Watch now
St. Agatha
Sky Cinema

Horror

Watch now
Stan Lee's Lucky Man
Sky One

Drama

Watch now
Stan Lee's Lucky Man - The Bracelet
Sky One

Drama

Watch now
Star Trek
Sky Cinema

Sci-Fi

Watch now
Star Trek Generations
Sky Cinema

Sci-Fi

Watch now
Star Trek II: The Wrath Of Khan
Sky Cinema

Sci-Fi

Watch now
Star Trek III: The Search For...
Sky Cinema

Sci-Fi

Watch now
Star Trek IV: The Voyage Home
Sky Cinema

Sci-Fi

Watch now
Star Trek V: The Final Frontier
Sky Cinema

Sci-Fi

Watch now
Star Trek VI: The Undiscovered...
Sky Cinema

Sci-Fi

Watch now
Star Trek: First Contact
Sky Cinema

Sci-Fi

Watch now
Star Trek: Insurrection
Sky Cinema

Sci-Fi

Watch now
Star Trek: Nemesis
Sky Cinema

Sci-Fi

Watch now
Star Trek: The Motion Picture
Sky Cinema

Sci-Fi

Watch now
Star Wars: A New Hope
Sky Cinema

Sci-Fi

Watch now
Star Wars: Attack Of The Clones
Sky Cinema

Sci-Fi

Watch now
Star Wars: Return Of The Jedi
Sky Cinema

Sci-Fi

Watch now
Star Wars: Revenge Of The Sith
Sky Cinema

Sci-Fi

Watch now
Star Wars: The Clone Wars
Sky Cinema

Family

Watch now
Star Wars: The Empire Strikes Back
Sky Cinema

Sci-Fi

Watch now
Star Wars: The Phantom Menace
Sky Cinema

Sci-Fi

Watch now
Stardust
Sky Cinema

Family

Watch now
Starship Troopers
Sky Cinema

Sci-Fi

Watch now
States of Undress
VICE

Entertainment

Watch now
Staying Alive
Sky Cinema

Drama

Watch now
Steel Country
Sky Cinema

Drama

Watch now
Stella
Sky One

Comedy

Drama

Watch now
Stella: Behind The Scenes
Sky One

Comedy

Watch now
Stella: Christmas Special
Sky One

Comedy

Watch now
Step Brothers
Sky Cinema

Comedy

Watch now
Step Up
Sky Cinema

Family

Watch now
Stephen King's Thinner
Sky Cinema

Horror

Watch now
Steve Pemberton & Reece...
Sky Arts

Documentaries

Watch now
Sting: A Free Man
Sky Arts

Documentaries

Watch now
Stitch! The Movie
Sky Disney

Family

Watch now
Stone Of Destiny
Sky Cinema

Drama

Watch now
Stoned Moms
VICE

Entertainment

Watch now
Story Of God With Morgan...
National Geographic

Documentaries

Watch now
Straight Up (2019)
Sky Cinema

Comedy

Watch now
Strange But True
Sky Cinema

Thriller

Watch now
Strauss: Die Liebe der Danae
Sky Arts

Documentaries

Watch now
Street Fighter (1994)
Sky Cinema

Action

Watch now
Strike Back: Legacy
Sky One

Drama

Watch now
Strike Back: Project Dawn
Sky One

Drama

Watch now
Strike Back: Retribution
Sky One

Drama

Watch now
Strike Back: Shadow Warfare
Sky One

Drama

Watch now
Strike Back: Silent War
Sky One

Drama

Watch now
Strike Back: Vendetta
Sky One

Drama

Watch now
Strike Back: Vengeance
Sky One

Drama

Watch now
Strike It Lucky
Challenge

Entertainment

Watch now
Stuart Little
Sky Cinema

Family

Watch now
Stuck On You
Sky Cinema

Comedy

Watch now
Studio 54: The Documentary
Sky Arts

Drama

Watch now
Submission (2017)
Sky Cinema

Drama

Watch now
Suburban Steps To Rockland:...
Sky Arts

Music and Arts

Watch now
Suede: Live At The Royal...
Sky Arts

Music and Arts

Watch now
Suede: The Insatiable Ones
Sky Arts

Documentaries

Watch now
Suited
Sky Atlantic

Documentaries

Watch now
Summer 1993
Sky Cinema

Drama

Watch now
Summer Night (2019)
Sky Cinema

Drama

Watch now
Summer Rental
Sky Cinema

Comedy

Watch now
Sunnyside
Sky Comedy

Comedy

Watch now
Sunset (2018)
Sky Cinema

Drama

Watch now
Sunset Boulevard
Sky Cinema

Drama

Watch now
Super 8
Sky Cinema

Sci-Fi

Watch now
Super Buddies
Sky Disney

Family

Watch now
Super Duper Alice Cooper
Sky Arts

Music and Arts

Watch now
Super Troopers 2
Sky Cinema

Comedy

Watch now
SuperFly (2018)
Sky Cinema

Action

Watch now
Superbad
Sky Cinema

Comedy

Watch now
Supercon
Sky Cinema

Drama

Watch now
Supergirl
Sky One

Drama

Watch now
Superman
Sky Cinema

Action

Watch now
Superman II
Sky Cinema

Action

Watch now
Superman III
Sky Cinema

Action

Watch now
Superman IV - The Quest For Peace
Sky Cinema

Action

Watch now
Superman Returns
Sky Cinema

Action

Watch now
Superman Vs. The Elite
Sky Cinema

Action

Watch now
Superstructures: Engineering...
National Geographic

Documentaries

Watch now
Supertramp Live In Paris 79
Sky Arts

Music and Arts

Watch now
Surf's Up
Sky Cinema

Family

Watch now
Surveillance
Sky Cinema

Thriller

Watch now
Surviving Christmas
Sky Cinema

Comedy

Watch now
Suzi Q
Sky Arts

Documentaries

Watch now
Swan Lake Reloaded
Sky Arts

Music and Arts

Watch now
Swansea Love Story
VICE

Entertainment

Watch now
Swiped: Hooking Up...
Sky Atlantic

Documentaries

Watch now
Sword Of Trust
Sky Cinema

Comedy

Watch now
T.S. Eliot: The Search For...
Sky Arts

Documentaries

Watch now
Tag
Sky Cinema

Comedy

Watch now
Take That: Greatest Hits Live
Sky One

Documentaries

Watch now
Takeshi's Castle
Comedy Central

Comedy

Watch now
Tales Of The Grim Sleeper
Sky Atlantic

Documentaries

Watch now
Tales Of The Grim Sleeper
Sky Crime

Documentaries

Watch now
Tales Of The Unexpected
Sky Arts

Drama

Watch now
Talking Dead
FOX

Entertainment

Watch now
Talladega Nights: The Ballad Of...
Sky Cinema

Comedy

Watch now
Tangled
Sky Disney

Family

Watch now
Tarzan
Sky Disney

Family

Watch now
Tarzan II
Sky Disney

Family

Watch now
Tarzan: The Man Behind The...
Sky Arts

Documentaries

Watch now
Tate Britain's Great Art Walks
Sky Arts

Documentaries

Watch now
Tattoo Age
VICE

Documentaries

Entertainment

Watch now
Taxi Driver
Sky Cinema

Drama

Watch now
Teachers
Comedy Central

Comedy

Watch now
Team America: World Police
Sky Cinema

Comedy

Watch now
Ted Bundy: In Defense Of
Sky Crime

Documentaries

Watch now
Teddy Pendergrass: If You...
Sky Arts

Documentaries

Watch now
Teen Mom 2
MTV

Documentaries

Drama

Entertainment

Watch now
Teen Mom OG
MTV

Documentaries

Drama

Watch now
Teen Mom UK
MTV

Documentaries

Drama

Watch now
Teen Mom: Young & Pregnant
MTV

Documentaries

Watch now
Teen Mom: Young and Pregnant UK
MTV

Documentaries

Watch now
Teen Titans Go! To The Movies
Sky Cinema

Family

Watch now
Teenage Brexit
VICE

Documentaries

Watch now
Teenage Exorcists
VICE

Entertainment

Watch now
Telescope
Discovery

Documentaries

Watch now
Tell Me You Love Me
Sky Atlantic

Drama

Watch now
Tell it to the Bees
Sky Cinema

Drama

Watch now
Temple
Sky One

Drama

Watch now
Temple
Sky One

Drama

Watch now
Ten Billion
Sky Atlantic

Documentaries

Watch now
Terminator 2: Judgement Day...
Sky Cinema

Sci-Fi

Watch now
Terminator Genisys
Sky Cinema

Action

Watch now
Terminator Salvation
Sky Cinema

Action

Watch now
Terror
VICE

Documentaries

Watch now
Terror Of Hallow's Eve
Sky Cinema

Horror

Watch now
Texas Metal
Discovery

Documentaries

Watch now
That Good Night
Sky Cinema

Drama

Watch now
That Thing You Do!
Sky Cinema

Comedy

Watch now
That Touch Of Mink
Sky Cinema

Drama

Watch now
That's My Boy
Sky Cinema

Comedy

Watch now
The 2000s
Sky Arts

Documentaries

Watch now
The 2020 Top Ten Show - 2020 Top Ten Show, The 2 (S2020 E02)
Sky Cinema

Factual

Watch now
The 2020 Top Ten Show - 2020 Top Ten Show, The 3 (S2020 E03)
Sky Cinema

Factual

Watch now
The 2020 Top Ten Show - 2020 Top Ten Show, The 4 (S2020 E04)
Sky Cinema

Factual

Watch now
The 2020 Top Ten Show - 2020 Top Ten Show, The 5 (S2020 E05)
Sky Cinema

Factual

Watch now
The 2020 Top Ten Show - 2020 Top Ten Show, The 6 (S2020 E06)
Sky Cinema

Factual

Watch now
The 2020 Top Ten Show - 2020 Top Ten Show, The 7 (S2020 E07)
Sky Cinema

Factual

Watch now
The 2020 Top Ten Show - 2020 Top Ten Show, The 8 (S2020 E08)
Sky Cinema

Factual

Watch now
The 2020 Top Ten Show - 2020 Top Ten Show, The 9 (S2020 E09)
Sky Cinema

Factual

Watch now
The 2020 Top Ten Show - 2020 Top Ten Show, The 10 (S2020 E10)
Sky Cinema

Factual

Watch now
The 2020 Top Ten Show - 2020 Top Ten Show, The 11 (S2020 E11)
Sky Cinema

Factual

Watch now
The 2020 Top Ten Show - 2020 Top Ten Show, The 12 (S2020 E12)
Sky Cinema

Factual

Watch now
The 40 Year Old Virgin
Sky Cinema

Comedy

Watch now
The Accused
Sky Cinema

Drama

Watch now
The Addams Family
Sky Cinema

Family

Watch now
The Adjustment Bureau
Sky Cinema

Sci-Fi

Watch now
The Adventurers Of Modern Art
Sky Arts

Documentaries

Watch now
The Adventures Of Jurassic Pet
Sky Cinema

Family

Watch now
The Adventures Of Sharkboy...
Sky Cinema

Family

Watch now
The Adventures Of Tintin: The...
Sky Cinema

Family

Watch now
The Adventures of Ichabod and...
Sky Disney

Family

Watch now
The Affair
Sky Atlantic

Drama

Watch now
The Agony & The Ecstasy
Sky Arts

Music and Arts

Watch now
The Amazing Spider-Man
Sky Cinema

Action

Watch now
The Amazing Spider-Man 2
Sky Cinema

Action

Watch now
The Animal Symphony
Sky Arts

Documentaries

Watch now
The Aristocats
Sky Disney

Family

Watch now
The Armstrong Tapes
National Geographic

Documentaries

Watch now
The Art Of Architecture
Sky Arts

Documentaries

Watch now
The Art Of Drumming
Sky Arts

Documentaries

Watch now
The Art Of The Joy Of Sex
Sky Arts

Documentaries

Watch now
The Art Show
Sky Arts

Documentaries

Watch now
The Art of Self-Defense
Sky Cinema

Drama

Watch now
The Back-Up Plan
Sky Cinema

Romance

Watch now
The Barry White Story: Let...
Sky Arts

Music and Arts

Watch now
The Beatles, Hippies &...
Sky Arts

Music and Arts

Watch now
The Beatles: From Liverpool...
Sky Arts

Music and Arts

Watch now
The Belly Of The Whale
Sky Cinema

Drama

Watch now
The Best of Enemies
Sky Cinema

Drama

Watch now
The Big Beat: Fats Domino...
Sky Arts

Rock & Pop

Watch now
The Big Lebowski
Sky Cinema

Comedy

Watch now
The Big Spell
Sky One

Documentaries

Watch now
The Birdman
Sky Atlantic

Documentaries

Watch now
The Birdman
Sky Atlantic

Drama

Watch now
The Birds
Sky Cinema

Horror

Watch now
The Black Adder
GOLD

Comedy

Watch now
The Black Cauldron
Sky Disney

Family

Watch now
The Blacklist
Sky One

Drama

Watch now
The Blacklist: Redemption
Sky One

Drama

Watch now
The Blind Side
Sky Cinema

Drama

Watch now
The Bodyguard
Sky Cinema

Drama

Watch now
The Bone Collector
Sky Cinema

Thriller

Watch now
The Borgias
Sky Atlantic

Drama

Watch now
The Bounty Hunter
Sky Cinema

Comedy

Watch now
The Bourne Identity
Sky Cinema

Action

Watch now
The Bourne Legacy
Sky Cinema

Action

Watch now
The Bourne Supremacy
Sky Cinema

Action

Watch now
The Bourne Ultimatum
Sky Cinema

Action

Watch now
The Brady Bunch Movie
Sky Cinema

Comedy

Watch now
The Breakfast Club
Sky Cinema

Drama

Watch now
The Bridge On The River Kwai
Sky Cinema

Drama

Watch now
The Brink
Sky Comedy

Comedy

Watch now
The British
Sky Atlantic

Documentaries

Entertainment

Watch now
The British
Sky Arts

Documentaries

Watch now
The British
Sky Atlantic

Documentaries

Watch now
The British Invasion: Small Faces
Sky Arts

Rock & Pop

Watch now
The Brits Are Coming
Sky Cinema

Comedy

Watch now
The Bromley Boys
Sky Cinema

Comedy

Watch now
The Browning Version
Sky Cinema

Drama

Watch now
The Butterfly Tree
Sky Cinema

Drama

Watch now
The Cafe
Sky One

Comedy

Watch now
The Candidate (2018)
Sky Cinema

Drama

Watch now
The Captain (2017)
Sky Cinema

Drama

Watch now
The Carpenters: Close To You...
Sky Arts

Rock & Pop

Watch now
The Case Against Adnan Syed
Sky Crime

Documentaries

Watch now
The Case Of Martha Moxley
Sky Crime

Documentaries

Watch now
The Cat In The Hat
Sky Cinema

Family

Watch now
The Cavern Club: The Beat...
Sky Arts

Documentaries

Watch now
The Celebrity Millionaires of Compe
VICE

Entertainment

Watch now
The Charlotte Show
MTV

Documentaries

Watch now
The Chase S8
Challenge

Entertainment

Watch now
The Chris Ramsey Show
Comedy Central

Comedy

Watch now
The Christmas Swap
Sky Cinema

Comedy

Watch now
The Chronicles Of Narnia: Prince...
Sky Disney

Family

Watch now
The Chronicles Of Narnia: The...
Sky Cinema

Family

Watch now
The Chronicles Of Narnia:...
Sky Disney

Family

Watch now
The Ciambra
Sky Cinema

Drama

Watch now
The Cleanse
Sky Cinema

Drama

Watch now
The Clovehitch Killer
Sky Cinema

Drama

Watch now
The Cockfields
GOLD

Comedy

Watch now
The Comeback
Sky Comedy

Comedy

Watch now
The Constant Gardener
Sky Cinema

Thriller

Watch now
The Conversation
Sky Cinema

Drama

Watch now
The Core
Sky Cinema

Sci-Fi

Watch now
The Counterfeiter (2018)
Sky Cinema

Action

Watch now
The Cranberries
Sky Arts

Entertainment

Watch now
The Cube
Challenge

Entertainment

Watch now
The Curse Of La Llorona
Sky Cinema

Horror

Watch now
The Da Vinci Code
Sky Cinema

Thriller

Watch now
The Daily Show
Comedy Central

Comedy

Watch now
The Damned: Don't You Wish...
Sky Arts

Documentaries

Watch now
The Dark (2018)