What are NFTs? A beginner's guide
NFTs have continued to disrupt an increasing number of markets, ranging from music and art to real estate.
Don't invest unless you're prepared to lose all the money you invest. This is a high-risk investment and you are unlikely to be protected if something goes wrong. Take 2 mins to

learn more

.
Estimated reading time: 2 min
Due to the potential for losses, the Financial Conduct Authority (FCA) considers this investment to be high risk.
What are the key risks?
1. You could lose all the money you invest
The performance of most cryptoassets can be highly volatile, with their value dropping as quickly as it can rise. You should be prepared to lose all the money you invest in cryptoassets.
The cryptoasset market is largely unregulated. There is a risk of losing money or any cryptoassets you purchase due to risks such as cyber-attacks, financial crime and firm failure.
2. You should not expect to be protected if something goes wrong
The Financial Services Compensation Scheme (FSCS) doesn't protect this type of investment because it's not a 'specified investment' under the UK regulatory regime – in other words, this type of investment isn't recognised as the sort of investment that the FSCS can protect. Learn more by using the FSCS investment protection checker.
The Financial Ombudsman Service (FOS) will not be able to consider complaints related to this firm or Protection from the Financial Ombudsman Service (FOS) does not cover poor investment performance. If you have a complaint against an FCA regulated firm, FOS may be able to consider it. Learn more about FOS protection here.
3. You may not be able to sell your investment when you want to
There is no guarantee that investments in cryptoassets can be easily sold at any given time. The ability to sell a cryptoasset depends on various factors, including the supply and demand in the market at that time.
Operational failings such as technology outages, cyber-attacks and comingling of funds could cause unwanted delay and you may be unable to sell your cryptoassets at the time you want.
4. Cryptoasset investments can be complex
Investments in cryptoassets can be complex, making it difficult to understand the risks associated with the investment.
You should do your own research before investing. If something sounds too good to be true, it probably is.
5. Don't put all your eggs in one basket
Putting all your money into a single type of investment is risky. Spreading your money across different investments makes you less dependent on any one to do well.
A good rule of thumb is not to invest more than 10% of your money in high-risk investments.
If you are interested in learning more about how to protect yourself, visit the FCA's website here.
For further information about cryptoassets, visit the FCA's website here.
Crypto is unregulated in the UK; there's no consumer protection; value can rise or fall; tax on profits may apply*.
There is no denying that the cryptocurrency market has grown and matured at a staggering rate over the last few years, and non-fungible tokens (NFT) are one of the many unique offerings to emerge from the crypto ecosystem in recent years.
In their most basic sense, NFTs can be thought of as being cryptographic entities that have their value directly pegged to a real-world asset – be it digital or physical. Thanks to this unique ability, these tokens can serve as perfect mediums of ownership for things like art, music, collectables, etc.
Disclaimer: This information should not be interpreted as an endorsement of cryptocurrency or any specific provider, service or offering. It is not a recommendation to trade.
To really understand how huge this market has become in recent months, one need only look at how much money has made its way into this ever-evolving space. For example, conservative estimates suggest that in 2021, more than $500 million was spent on NFTs in Q1 alone.
Some independent creators have been able to sell their art for insanely high prices by turning them into an NFT. Beeple, for instance, is a digital designer and graphic artist who was recently able to rake in a whopping $69 million for one of his digital artworks. What's interesting to note here is that prior to the NFT boom, the most money Beeple was ever able to make by selling one of his physical prints was just $100.
Twitter founder Jack Dorsey's famous first tweet sold for a cool US$2.5 million. Source: Twitter
What is an NFT?
To get a clear grasp of what an NFT actually represents, we can start by looking at what the concept of fungibility entails. In layman's terms, fungibility is an attribute of a particular asset that makes it easily exchangeable for something else.
For example, we know that the euro and the US dollar can be traded for a number of goods and services because these currencies are extremely fungible and recognised as being monetary stores of value. The same is also true with crypto-assets like Bitcoin – which can basically be traded for a large number of digital tokens seamlessly.
If we say an asset is non-fungible by design, it implies that it cannot be easily traded for something else. For example, say an NFT of a particular painting is issued, it cannot be substituted or traded for another NFT since each NFT represents a unique and individual piece of content.
This is in stark contrast to popular cryptos like Ether, Litecoin, Bitcoin or Dogecoin where every token is the same as the next.
Why NFTs?
One of the most defining characteristics of an NFT, especially when compared with a physical collectable such as a Pokémon card or rare Monet artwork, is that each NFT comes with a few unique markers that help make them verifiable as well as easily distinguishable from other NFTs.
Furthermore, all of the data associated with each NFT is recorded on a public ledger – i.e. the blockchain . As a result, there can never be any uncertainty when establishing ownership or provenance (where an item originates from). For example, in case of any dispute, items can be traced back to their rightful owner with the touch of a button, thanks in large part to the transparent and decentralised nature of blockchain technology.
While regular crypto-assets can be mutually exchanged for one another, the same does not hold true for two NFTs. They cannot be mutually interchanged among themselves because, even though they may coexist within the same digital ecosystem, they carry unique sets of data inside.
How to buy NFTs
Find a suitable marketplace
Since the concept of NFTs took off in a big way in 2020, there are a number of marketplaces that have sprung up recently, allowing investors to buy and sell these digital offerings in a highly streamlined manner.
Depending on the marketplace that one chooses, individuals can gain access to a wide array of items ranging from art to music to digital collectables. And even though the basic operational premise of most of these platforms is pretty much the same, each website does function a bit differently.
Create and fund your account
Once a person has found the trading platform of their choice, they can easily create an account. The onboarding process does not vary too much from marketplace to marketplace and can be completed within a matter of minutes.
Since a vast majority of NFTs are developed atop the Ethereum network, they are usually traded in ETH. Therefore, if an individual already has an account with a third-party cryptocurrency exchange, they can purchase Ether tokens there and send them to their marketplace wallet address.
Learn more: How to buy Ether
Make a purchase
Once a user has funded their account, they can easily place bids for any NFT that they may be looking to purchase. That said, it bears mentioning that some marketplaces function like exchanges, i.e. they make use of the 'highest bid and lowest ask' model in relation to NFTs that have several tokens available.
Popular NFT marketplaces
OpenSea
One of the most popular NFT marketplaces in the world today, OpenSea essentially allows users to exchange a wide range of crypto-assets for non-fungible tokens. In order to make use of the ecosystem, users need to have a web3 cryptocurrency wallet such as MetaMask that allows them to interface with the platform.
Rarible
This is another popular trading ecosystem that allows digital artists as well as content creators to "issue and sell" their custom crypto creations in a seamless manner. Furthermore, the marketplace does not make use of any middlemen, thereby allowing individuals to facilitate P2P transactions with one another.
Binance NFT
Binance NFT is an upcoming marketplace that will help bring together a number of artists, creators and crypto enthusiasts from around the world. Since the platform is backed by one of the most well-known cryptocurrency exchanges in the world, it can feature premier exhibitions and NFT collaborations while providing users with amazing liquidity and low processing/transaction charges.
Crypto.com
This is an invitation-only NFT marketplace where individuals can scan through thousands of exclusive digital collectables and their non-fungible tokens. Thanks to the platform's uniquely holistic outlay, users can quite easily buy, sell or trade a wide range of crypto offerings (NFTs included) with the touch of a button.
NBA Top Shot
As the name suggests, NBA Top Shot is a marketplace that sells a wide range of NBA collectables. The items on sale basically put a new spin on old school basketball trading cards that were extremely popular in the 1980s and 90s. However, since these offerings are digital, they are more interactive and therefore have the ability to feature content such as in-game highlights, crossover dribbles, etc.
Compare NFT marketplaces in the UK
Crypto is unregulated in the UK; there's no consumer protection; value can rise or fall; tax on profits may apply*.
How to create an NFT
The process of creating an NFT is relatively straightforward and does not require users to possess a lot of knowledge about crypto. To start things off, users need to decide which blockchain they would like to use to issue their NFTs.
While Ethereum is leading the roost in this regard, an increasing number of alternative blockchains are becoming popular among NFT enthusiasts. Some of these options include Binance Smart Chain, TRON and Polkadot.
The process
To mint any NFT artwork, music or video on the Ethereum blockchain, users need to possess an Ethereum wallet – such as MetaMask or Trust Wallet – that supports ERC-721 tokens (the Ethereum-based NFT token standard) as well as contains a small amount of ETH (around $100) for transaction-related purposes.
Once this is done, users can pick and choose from a number of different NFT-centric platforms that can allow them to connect their wallets and upload their chosen image – or basically any other media – and convert their data into an NFT. Some options include OpenSea, Rarible and Mintable.
In terms of what it costs to issue an NFT, most platforms charge a gas fee, which can vary quite a lot depending upon the congestion being faced by the Ethereum network at any given time.
Some of the most expensive NFTs in existence
Recently, an investor bought a digital rendition of the Monaco racing track – part of the F1 Delta Time game – for US$222,000. As a result of the purchase, the investor now receives 5% of all proceeds coming from the track's digital racing activities, including entry fees.
Dragon, a CryptoKitty collectable, is currently priced at a whopping 600 ETH (which works out to more than US$1 million).
Similar to the above-mentioned digital collectable, Alien #2089, which is part of the CryptoPunk world, was recently traded for 605 ETH.
A digital collectable of NBA megastar LeBron James was recently sold for US$200,000.
A character that is part of the NFT-based game Axie Infinity called Angel, was recently sold for a cool 300 ETH.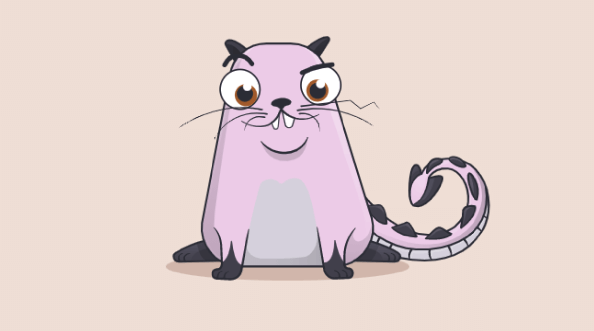 A PNG image of the Crypto Kitty 'Dragon' worth approximately 600 ETH. Source: CryptoKitties
---
*Cryptocurrencies aren't regulated in the UK and there's no protection from the Financial Ombudsman or the Financial Services Compensation Scheme. Your capital is at risk. Capital gains tax on profits may apply.
Cryptocurrencies are speculative and investing in them involves significant risks - they're highly volatile, vulnerable to hacking and sensitive to secondary activity. The value of investments can fall as well as rise and you may get back less than you invested. Past performance is no guarantee of future results. This content shouldn't be interpreted as a recommendation to invest. Before you invest, you should get advice and decide whether the potential return outweighs the risks. Finder, or the author, may have holdings in the cryptocurrencies discussed.