New Hotels: Jerusalem, Hainan Island, Niagara Falls

A weekly roundup of new hotel openings around the world.
We take a look at hotels that have just opened, hotels that are in the works and major hotel changes across the globe.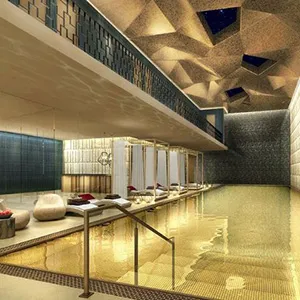 Just opened: The Orient, Jerusalem
One of the most talked about openings this week is the first The Orient hotel to be built within Israel's capital.
It's a 5-star wonder, ideally positioned within the city's upscale German Colony moments from designer fashion boutiques, trendy cafes and lauded restaurants.
Split across the two Templar Buildings, which date back to 1882 and 1883, the hotel is a brilliant combination of old meets new, built of quality, stone, glass and tile and boasting 243 modern rooms and suites.
---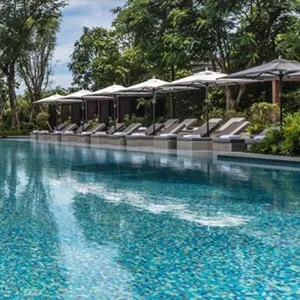 Just opened: Rosewood Sanya, Hainan Island
With unparalleled sea views and an air of tranquility, Rosewood Sanya is a Chinese paradise.
You'll find it on China's Hainan Island boasting 246 opulent rooms and suites as well as a fitness room, swimming pool, spa and five restaurants.
It's design is contemporary and its dining options are world-class.
---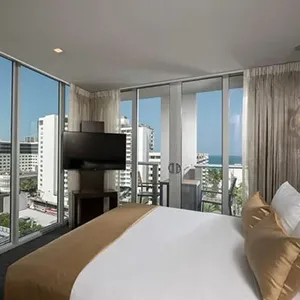 Just opened: IBEROSTAR Berkeley, Miami
In the heart of South Beach, IBEROSTAR opened its latest property and its second hotel in the USA.
The hotel features 96 luxurious guest rooms, 20 of which have balconies. On-site there is a sun deck with amazing views, a fitness room and a heated pool.
Restaurant BLT Steak is open on the property for all meals and the hotel is pet-friendly.
---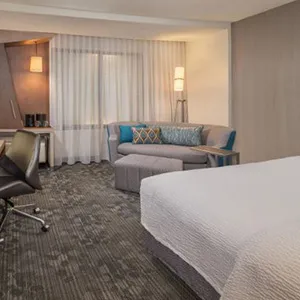 Just opened: Courtyard by Marriott Niagara Falls, USA, Niagara Falls
The Courtyard by Marriott was originally the Niagara Chocolate Company in 1912 before being converted into a business space comprising of executive offices and meeting spaces.
Now, it's been revamped into the Courtyard by Marriott Niagara Falls. Sporting an art deco facade, it's interior is clean and modern and includes a state-of-the-art lobby.
The hotel features an on-site bistro, meeting rooms, indoor pool and a fitness centre.
---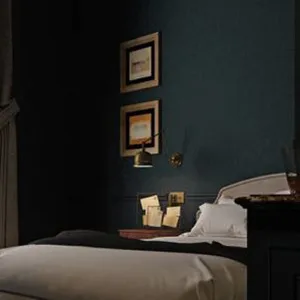 Just opened: 1898 The Post, Gent
Adding a third hotel to the Zannier Hotels portfolio, 1898 The Post opened in the historic Gent post office last week.
The boutique hotel boasts 38 rooms on the upper floors with a cosy atmosphere.
Antique furniture is used to complement the building's architecture, which is characterised by high ceilings and dark green walls.
---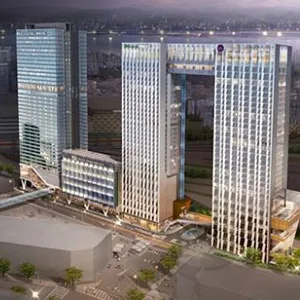 Opening soon: Seoul Dragon City, Seoul
A lifestyle "hotel-plex" is set to open later this year, a first for Korea, featuring four AccorHotel brands. Specifically, Grand Mercure Ambassador Seoul Yongsan, Novotel Suites Ambassador Seoul Yongsan, Novotel Ambassador Seoul Yongsan and ibis Styles Ambassador Seoul Yongsan.
Included on the property will be 1,700 rooms, 11 bars and restaurants, 2 ballrooms and 17 meeting rooms. The hotels will cover economy to luxury accommodation for both short and long term stays.
In another hotel first, four floors will be dedicated to entertainment and a Sky Bridge will connect two of the four towers.
---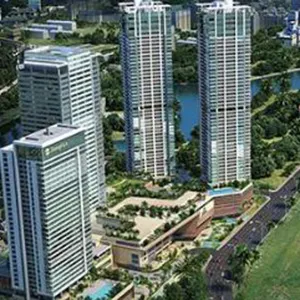 Opening soon: Shangri-La Hotel, Colombo
The luxurious Shangri-La Hotel is set to open its doors on the Galle Face Green promenade later in the year.
When it does, it'll bring to its guests uninterrupted views of the ocean and 500 rooms and suites across 32 floors.
Luxuries include marble-clad bathrooms, walk-in showers, five restaurants, spa and treatment rooms and the largest floor area for a meeting and event space in all of Sri Lanka.
---
Hard Rock Hotel Davos set to open December 2017 in Switzerland
The Hard Rock Hotel chain is making its next move by opening their latest hotel in the Swiss Alps in the town of Davos, the highest city in Europe. The brand has properties in over 70 countries and is updating a 130 year-old building for the new property.
---
Muji to open minimalist hotel in Tokyo
Japanese designer home goods store Muji is branching out into accommodation and is set to open a hotel in Tokyo's Ginza district by spring 2019. The development will house a Muji store on its bottom floors and hotel on its upper floors. It'll feature 79 rooms fitted in Muji furniture. Another Muji hotel is in the works, to be launched in Shenzhen, China in the near future.
Feature image: The Orient Jerusalem