Maximise your minimalist wardrobe with Nasty Gal X Josefine HJ
Nasty Gal and influencer Josefine HJ have just gone live with a brand new collection and we're obsessed!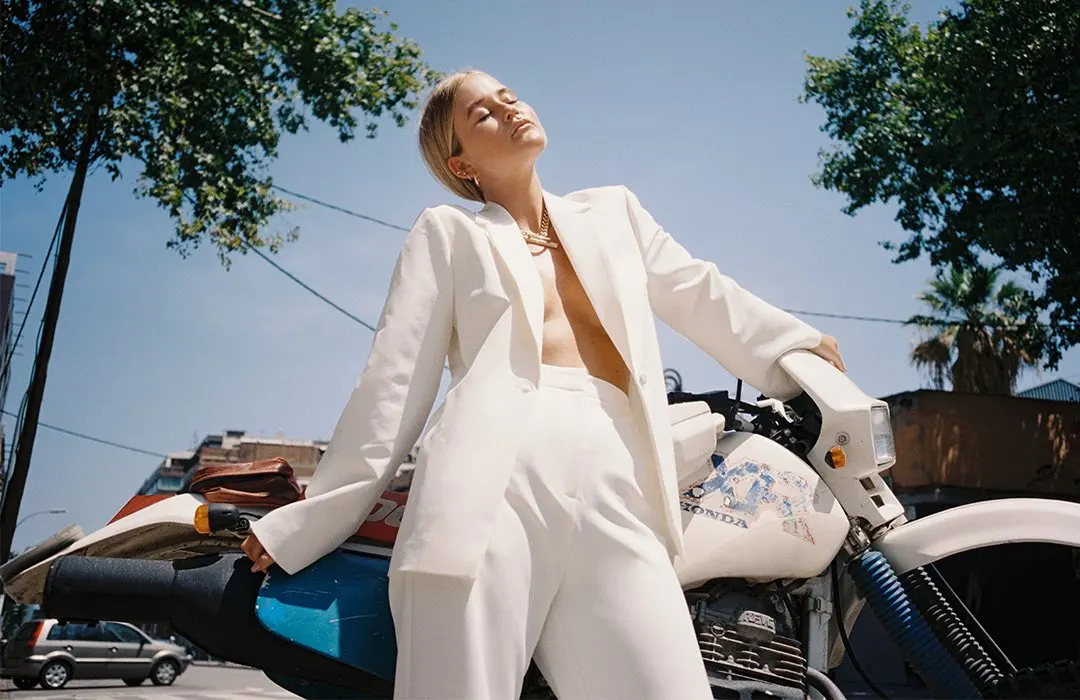 We've always been fans of Josefine HJ's fashion taste and her latest collaboration with fashion brand Nasty Gal has given us all that we've been praying for: a chance to get our hands on her closet!
The new collection is chock full of effortless style, including tailored silhouettes, faux leather heaven and glossy vinyl moments to make autumn worth falling in love with again.
As part of the big reveal for this cool new collaboration, Nasty Gal produced the below video to truly capture the concept of the collection. Check it out and shop our top picks from the whole collection to stuff your autumn wardrobe.
Our favourite tops
Blouses, crops and knits, what more could you want this autumn? You can pair one of Josefine's high neck blouses with dark boyfriend jeans. Or, if you opt for the sweater, team it with the satin mini skirt for major style points.
Our favourite coats
Nothing says autumn more than an overcoat, right? Think long-line silhouettes, buckle detailing and double breasted button closure for the ultimate style this season.
Our favourite skirts and shorts
Satin maxi skirts and high-waisted vinyl shorts are all the rage this season, so why not treat yourself with both? Adding the knit sweater to your bag too? Don't forget the wrap knit skirt to match.
Our favourite dresses
Make a real entrance in a satin dress, featuring a maxi, relaxed, halter silhouette. Or knock 'em dead with the vinyl mini shirt dress.
What sizes is the collection available in?
The Josefine collection is designed to appeal to a wide variety of shapes and sizes. The items featured here are available in UK sizes 4-14.
What are the delivery and returns options?
Nasty Gal offers several delivery options to suit your needs, from standard delivery, next day delivery, 24/7 locker collection and one-hour delivery slots. If you really want value for money though, you can purchase a Nasty Gal VIP delivery pass and enjoy free delivery on all your orders for an entire year!