N26 Metal review
N26 has announced it will soon close all UK accounts, due to Brexit.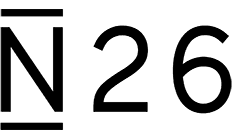 EU based digital bank N26 has chosen to stop operating in the UK in early February due the UK's decision to leave the EU.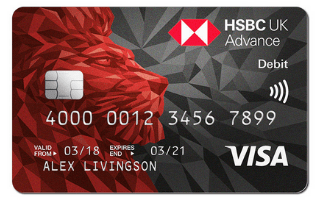 Switch and receive a £125 reward
£125 reward when you switch your main current account (offer not available if held a HSBC current account, or opened a first direct or M&S Bank account, since 1 January 2017)
Earn 2.75% AER / gross interest with the linked HSBC Regular Saver
To be eligible for HSBC Advance, customers will need to pay in a minimum of £1,750 per month or £10,500 over 6 months and qualify for a minimum £1,000 arranged overdraft
After launching in the UK in October 2018 with its basic account, the German challenger bank made its premium account – N26 Metal – available to British customers as of December 2018.
Thousands have been drawn in by N26's basic account, with its slick app and fee-free spending abroad. Premium options offer a wider range of features in return for a monthly fee.
Here's what you need to know about the N26 Metal card.
What is N26 Metal?
N26 Metal is a debit card made of stainless steel, and it comes in three colours: pink, black and grey. It's a premium (paid-for) service that comes with
perks
– more on these below. N26 says Metal was Europe's first contactless metal card.
N26 has launched across Europe, drawing in over 2 million customers with its digital-only current account. This is modern banking with no high street branches – everything is done through its app.
UK customers can sign up for N26, along with people in a host of other countries including Germany, Austria, Ireland, France, Spain, Italy, The Netherlands and Belgium.
N26 Metal is the digital bank's most expensive premium product. In January 2019, the challenger also launched its intermediate premium product in the UK, N26 You. You can learn more about it by reading our review.
Video: Alex Weber, head of international markets, on why N26 is different
N26 Metal fees and costs
N26 Metal charges £14.90 a month and the minimum term is 1 year.
In return for the monthly free, Metal customers get almost every other N26 service for free, including free ATM withdrawals worldwide.
What are the benefits of N26 Metal?
Fundamentally, people opt for
You
or Metal cards so they can use them abroad – one major boon of these premium cards is they offer free ATM withdrawals worldwide. With
a basic card
you're charged 1.7% when you take out cash abroad. However, this fee is waived for Black and Metal card holders.
Likewise, only N26 Metal account members get N26's comprehensive travel insurance. This covers foreign medical expenses, luggage protection, cash theft protection, delayed flights, mobile phone theft and purchase protection.
This last one means any items you buy with your N26 Metal card are covered if they're stolen – or damaged as a result.
N26 Metal vs Black
Black is cheaper than Metal – it costs £4.90 a month. In the UK, there are three features exclusive to N26 Metal that you won't get with Black.
Travel and purchase insurance. As we said, it's quite comprehensive, and provided by Allianz.
Exclusive partner deals. Get exclusive perks with N26 Metal. Arguably the best deal it offers is one free day a month with the work-space service WeWork. Basic WeWork membership costs US$45 (about £35), so N26's Metal card could save fans of WeWork a few pennies. Other notable partners are Hotels.com, IHG and Zipjet.
Dedicated customer support. You can get customer support directly through the app, although it's not 24/7.
How can I get N26 Metal?
If you already have an
N26
basic account, you can upgrade it to Metal from the app.
If you don't, you'll need to sign up to N26 before you can get the card. After downloading the app to your phone, you'll have to do the following:
Confirm your email, personal details and shipping address.
Select your account type: basic or Metal.
Take a photo of either your passport or driving licence.
Top up your account via bank transfer.
Depending on your choice of express or standard delivery, your Metal card will take 5-10 working days to arrive.
The minimum contract for N26 Metal is one year. It will automatically renew unless you cancel it up to 4 weeks before it's due to roll over.
How to upgrade to N26 Metal
If you've signed up to a basic N26 account already, it will be easy to upgrade to metal in the app. Swipe right until you reach the upgrade tab next to your balance. Then choose your delivery method, the colour of your card (black, pink or grey), and accept the terms and conditions.
Finally, confirm your request by putting in your transfer PIN and N26 will send you your Metal card. Express delivery take 5 business days while standard takes up to 10 working days.
What are the pros and cons of N26 Metal?
Pros
Free card transactions and cash withdrawals both in the UK and abroad
Dedicated customer service
Pretty good travel insurance included.
Juicy partner deals, including a basic WeWork membership
You also get a LoungeKey membership
Slick app with instant notifications
You can create up to 10 separate sub-accounts to save money towards a goal with Spaces
Cons
Pretty expensive monthly fee
You can't deposit cash into your account (unless you live in Germany)
No physical branches
The verdict
With its Metal option, N26 is targeting people who travel a lot (once a month or more). If you don't, you're unlikely to get good value for money from your subscription, as most of the benefits have to do with spending money outside the UK.
Having said this, the partner deals may also have something in it for you. For example, if you do use WeWork as a workspace from time to time, the N26 Metal card could be ideal. It lets you book a workspace anywhere in the world for one day a month. Other partner perks include 20%-30% off with hotels.com.
Compare N26 against its competitors
Frequently asked questions
Back to top
More guides on Finder